Wyoming GOP censures Liz Cheney over impeachment vote against Trump
Third-ranked GOP leader in House was one of just 10 Republicans who voted to impeach ex-president for second time
Josh Marcus
San Francisco
Sunday 07 February 2021 01:28 Comments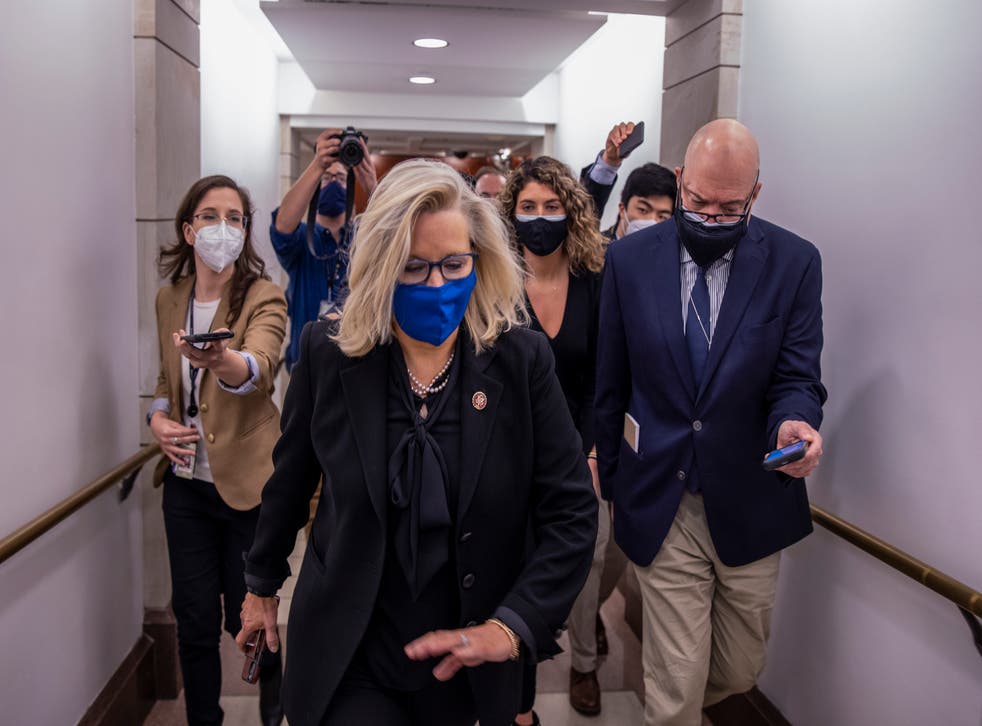 The Wyoming Republican Party has voted to formally censure congresswoman Liz Cheney following her vote in January to impeach Donald Trump.
It also called on Ms Cheney, the third highest ranked Republican in the House and one of just 10 from the party to back impeachment, to "immediately" resign and promised to withhold future political funding.
Wyoming Republican officials said the vote represented widespread anger at the congresswoman.
"No county in the state has heard this resolution and ultimately voted it down," Carbon County Republican party chairman Joey Correnti IV told the Casper Star Tribune. "Seventy per cent of the counties in this state took it up, and every single one passed it. That is the voice of the people." 
Ms Cheney stood by her decision.
"My vote to impeach was compelled by the oath I swore to the constitution," she told CNN on Saturday following the vote. "Wyoming citizens know that this oath does not bend or yield to politics or partisanship."
The other Republicans who voted against their standard-bearer have faced a similar backlash, with the South Carolina GOP censuring representative Tom Rice.
Ms Cheney still has the backing of her House colleagues though, who voted 145 to 61 to keep her on as conference chair on Wednesday.
The vote wraps up a week marked by an extraordinary amount of division within the Republican Party, which operated as a mostly united front during the Trump years and banded together to resist the Obama administration at nearly every turn.
The day before the Wyoming censure vote, Democrats as well as a few Republicans voted to oust hard-right congresswoman Marjorie Taylor Greene from her committee placements, following revelations she previously endorsed conspiracy theories like QAnon, threatened her Muslim colleagues, and liked posts on social media calling for violence and death towards elected Democrats.
The tension over the future of the party has got so bad that one former Republican congressman, Charlie Dent of Pennsylvania, says he and others have begun discussing whether they should form a "new party or a new faction" after the "ugly populism" of the Trump years.
Register for free to continue reading
Registration is a free and easy way to support our truly independent journalism
By registering, you will also enjoy limited access to Premium articles, exclusive newsletters, commenting, and virtual events with our leading journalists
Already have an account? sign in
Join our new commenting forum
Join thought-provoking conversations, follow other Independent readers and see their replies