March for Our Lives: Marco Rubio tells gun control campaigners 'I don't agree with all of the solutions you propose'
The Republican's constituents include the survivors of last month's shooting at a Florida high school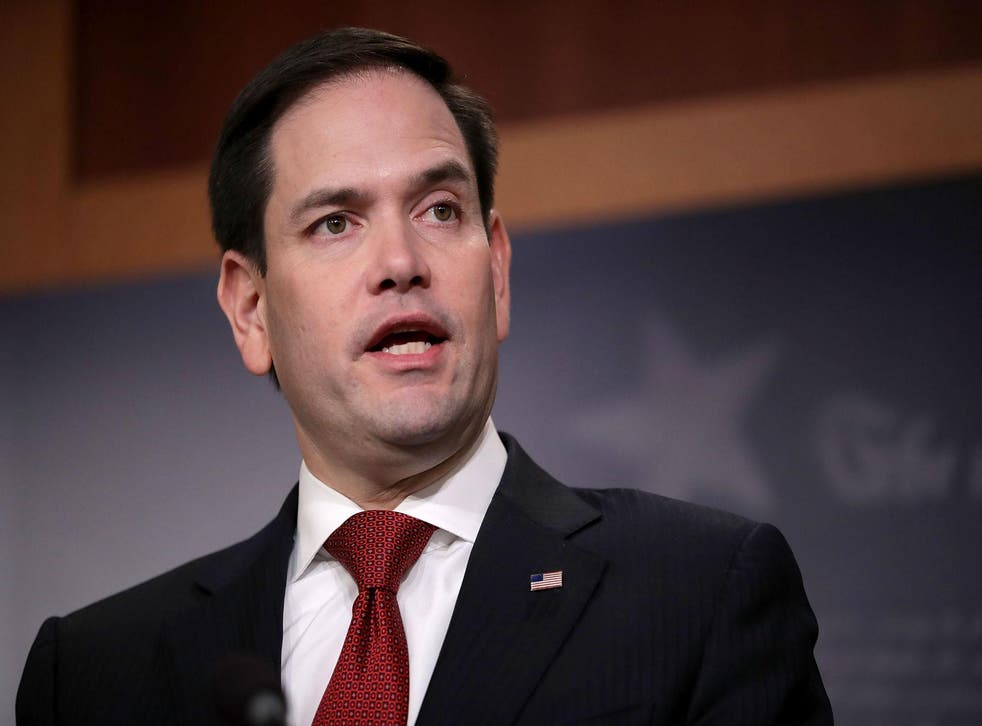 Senator Marco Rubio of Florida has told those who attended the March for Our Lives protests that while he respects their views on gun control, he does not "agree with all of the solutions they propose".
The Republican's constituents include the survivors of last month's shooting at Marjory Stoneman Douglas High School in Parkland, Florida that left 17 people dead.
Stoneman Douglas students took the stage in downtown Washington to urge members of Congress to pass stricter gun control laws, saying inaction would no longer be tolerated. The march in the nation's capital was accompanied by hundreds of "sibling" protests in cities across the US.
"I commend those who today are peacefully exercising their First Amendment rights to march in favor of a gun ban," Mr Rubio said in a statement.
He continued: "While I do not agree with all of the solutions they propose, I respect their views and recognise that many Americans support certain gun bans. However, many other Americans do not support a gun ban. They too want to prevent mass shootings, but view banning guns as an infringement on the Second Amendment rights of law abiding citizens that ultimately will not prevent these tragedies."
Mr Rubio went on to say that while "protests are a legitimate way of making a point, in our system of government, making a change requires finding common ground with those who hold opposing views."
March for Our Lives – in pictures

Show all 13
The Stoneman Douglas students have frequently criticised Mr Rubio for accepting campaign contributions from the National Rifle Association, one of the most powerful gun-rights lobbying groups.
On Saturday, students wore orange $1.05 price tags – the amount the NRA has contributed to Mr Rubio divided by the number of students in Florida. They says this is how much each student is worth to the two-term senator.
During a CNN town hall in February, students demanded that Mr Rubio refuse to accept future contributions from the gun lobby. The Republican declined to meet this demand.
Register for free to continue reading
Registration is a free and easy way to support our truly independent journalism
By registering, you will also enjoy limited access to Premium articles, exclusive newsletters, commenting, and virtual events with our leading journalists
Already have an account? sign in
Register for free to continue reading
Registration is a free and easy way to support our truly independent journalism
By registering, you will also enjoy limited access to Premium articles, exclusive newsletters, commenting, and virtual events with our leading journalists
Already have an account? sign in
Join our new commenting forum
Join thought-provoking conversations, follow other Independent readers and see their replies