Mary Trump says former president was 'afraid' when he got Covid-19
Trump writes that her uncle was doing 'his best Mussolini imitation' upon return
John Bowden
Wednesday 11 August 2021 13:55 Comments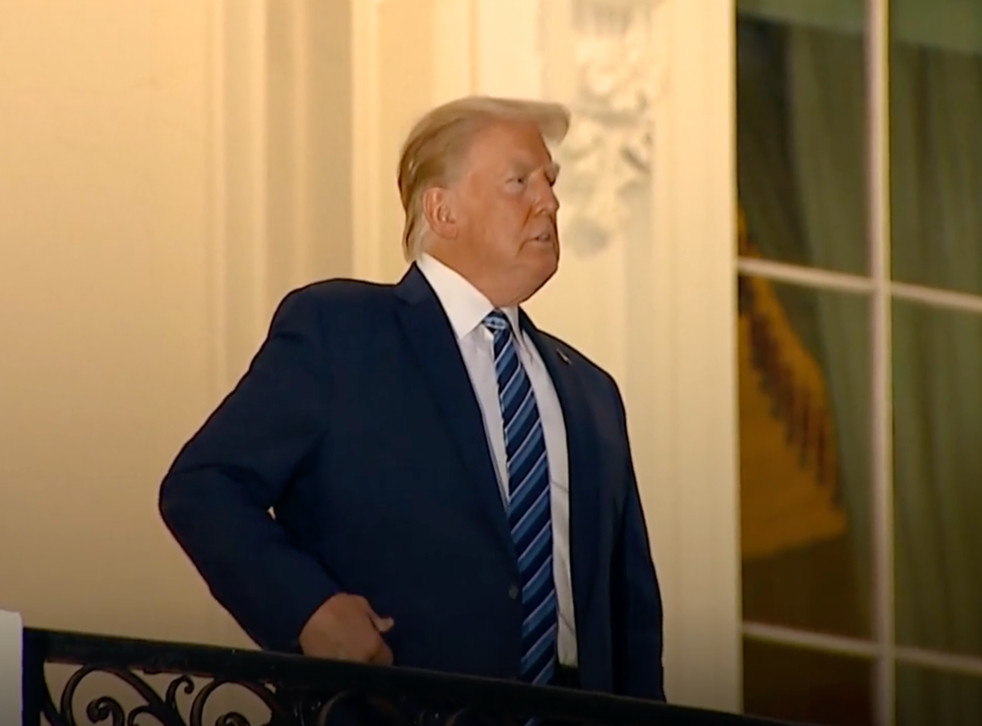 Leer en Español
The estranged niece of former President Donald Trump offered her commentary of her uncle's return to the White House following his treatment at Walter Reed Medical Center for Covid-19 last year in excerpts of her new book.
Mary Trump wrote in passages published on Tuesday by The Guardian that her estranged uncle was "afraid" and attempting to put on a show of strength by taking his mask off when he arrived at the White House last fall after recovering in the hospital.
"Doing his best Mussolini imitation, he took off his mask in a macho display of invulnerability," Ms Trump wrote, according to The Guardian. "He clenched his teeth and jutted out his jaw, just as my grandmother did when she was biting back anger or clamping down on her pain. In Donald, I saw the latter."
"I have asthma, so I am acutely aware of what it looks like when somebody is struggling to breathe," she continued. "He was in pain, he was afraid, but he would never admit that to anybody – not even himself. Because, as always, the consequences of admitting vulnerability were much more frightening to him than being honest."
Mr Trump contracted Covid-19 along with his wife, Melania Trump, after a White House gathering to celebrate the successful confirmation of Amy Coney Barrett to the Supreme Court weeks before the 2020 election evolved into a superspreader event that led to numerous guests testing positive for the virus.
The former president's handling of the Covid-19 pandemic was seen as a serious contributing factor in his defeat to now-President Joe Biden in November; the election occurred only weeks after Mr Trump himself was hospitalised while Mr Biden's campaign made a point of publicly respecting and encouraging others to follow the same Covid-19 health guidelines that Mr Trump's campaign often flouted.
Mr Trump and his wife were not the only high-profile victims of Covid-19 in his circle of allies, and the campaign season saw former GOP presidential candidate Herman Cain dying from Covid-19 shortly after attending an indoor rally for Mr Trump's reelection campaign without a mask.
Register for free to continue reading
Registration is a free and easy way to support our truly independent journalism
By registering, you will also enjoy limited access to Premium articles, exclusive newsletters, commenting, and virtual events with our leading journalists
Already have an account? sign in
Join our new commenting forum
Join thought-provoking conversations, follow other Independent readers and see their replies