Emotional Merrick Garland says he wants to pay US back for taking in his grandparents when they fled persecution
'This is the highest, best use of my own set of skills to pay back,' says Judge Garland in testimony before Senate Judiciary Committee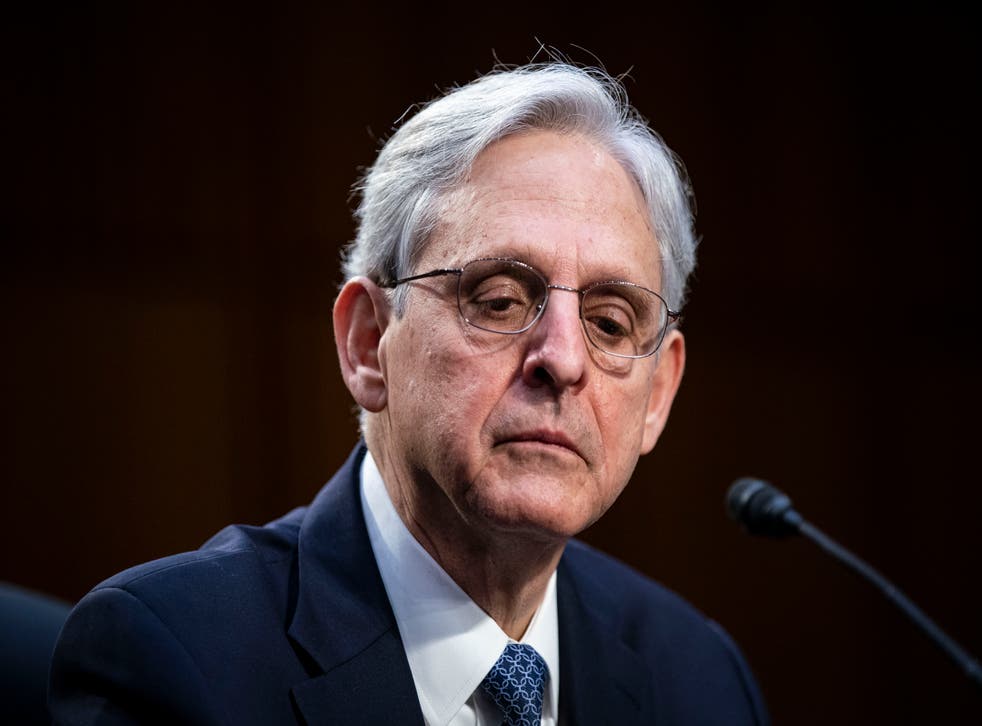 Merrick Garland, Joe Biden's pick for attorney general, got emotional while testifying at the Senate Judiciary Committee hearing for his nomination
In his response to a question from Senator Cory Booker about dealing with the injustices faced by some Americans and not others at the hands of law enforcement, Mr Garland was asked about what drives him in confronting hate and discrimination.
"I come from a family where my grandparents fled antisemitism and persecution," he said. "This country took us in and protected us. And I feel an obligation to the country to pay back — this is the highest, best use of my own set of skills to pay back."
His grandparents left the Russian Empire in the early 20th century.
Judge Garland was visibly choked up and emotional as he spoke about what motivates him.
"And so I want very much to be the kind of attorney general that you're saying I could become," he added. "And I'll do my best to be that kind of attorney general."
The president picked Mr Garland to serve as attorney general on 7 January. A statement said that he was chosen as he reflected Mr Biden's commitment to "reaffirming the Department of Justice as a pillar of independence and integrity, and ensuring that the Attorney General and his senior leadership team are the American people's lawyers — not the president's law firm".
During the Trump administration, attorney general Bill Barr was frequently accused of acting as the president's lawyer and not the legal representative of the US.
Earlier in the hearing, committee chair Senator Dick Durbin slammed Mr Barr for just that, adding that Mr Garland's nomination as attorney general "one of the most critical" in the history of the Justice Department.
In 2016, Mr Garland was nominated to an open Supreme Court seat by then-president Barack Obama. Republicans in the Senate blocked his confirmation, holding off filling the vacancy until Donald Trump took office.
With Republican senators reportedly impressed by Mr Garland's testimony, it appears that he is likely to be confirmed as attorney general.
Join our new commenting forum
Join thought-provoking conversations, follow other Independent readers and see their replies