Mexican-born hero who drowned while rescuing Harvey flooding victims was part of 'Dreamer' programme Trump is scrapping
Alonso Guillen's mother was refused a humanitarian visa to visit the US to see her son's body
Andrew Buncombe
New York
Monday 04 September 2017 14:24 Comments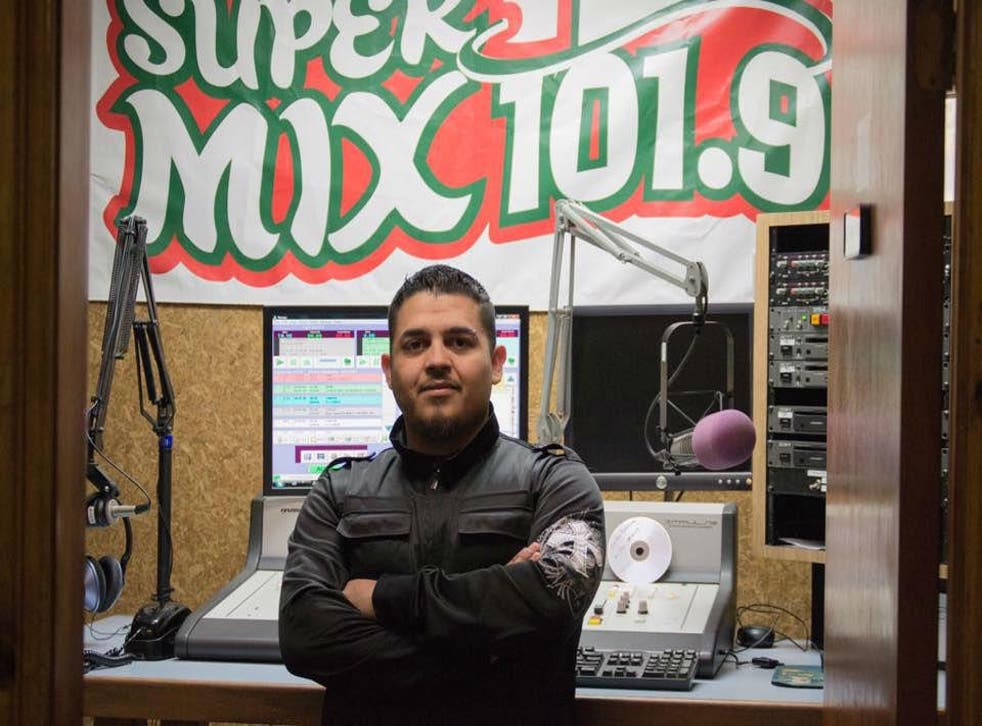 The body of a Mexican-born Houston volunteer - a young man who was living in the US under an immigration scheme Donald Trump plans to scrap - has been recovered from the floodwaters, four days after he went to help rescue people trapped in the water.
The family of 31-year-old Alonso Guillen, said they had warned him not to set out on an rescue mission with two friends, given the severity of the floods. But the group insisted, saying they wanted to help people in need.
Mr Guillen and two friends set off on their mission at midnight on Wednesday and did not return. Their vessel hit a bridge and sank in Cypress Creek, according to the Houston Chronicle.
Mr Guillen was one of the 800,000 immigrants brought to the US as a child under the Deferred Action for Childhood Arrivals (DACA) programme, a scheme introduced in 2012 by Barack Obama and which Mr Trump is planning to terminate.
Man plays piano in home flooded by Hurricane Harvey
In Texas, he worked as DJ Ocho, a radio presenter with 101.9-FM in Lufkin, located around 120 miles from Houston.
Reports said the body of Mr Guillen was spotted on Friday. A second person, 25-year-old Tomas Carreon Jr, was also killed and found floating in the river.
It was not until Sunday that the family of Mr Guillen was able to recover the young man's body. Reports said Mr Guillen' father watched from the shore with other family members, and that one of those relatives entered the water and moved the body it to the river bank.
The aftermath of Hurricane Harvey

Show all 19
"Thank you, God, for the time I had with him," said his father.
The Chronicle said Mr Guillen's mother, Ruiz de Guillen, was unable to be present because was stuck in the border town of Piedras Negras in Mexico while trying to obtain legal status to join her family in the US. It said she had applied for a humanitarian visa but that US Customs and Border Protection refused her request.
"When are with God, there are no borders. Man made borders on this earth," she said.
Under DACA, Mr Guillen was safe from deportation. Yet if Mr Trump goes ahead with his proposal to scrap the programme - the most recent reports suggest he is planning to suspend the decision for six months - the young man's future would he been very uncertain.
Register for free to continue reading
Registration is a free and easy way to support our truly independent journalism
By registering, you will also enjoy limited access to Premium articles, exclusive newsletters, commenting, and virtual events with our leading journalists
Already have an account? sign in
Join our new commenting forum
Join thought-provoking conversations, follow other Independent readers and see their replies