Huge drop in Mexico border crossing arrests since Donald Trump took office
Trump administration seeks credit for decline but experts think 'Trump effect' pushed people to travel before he took office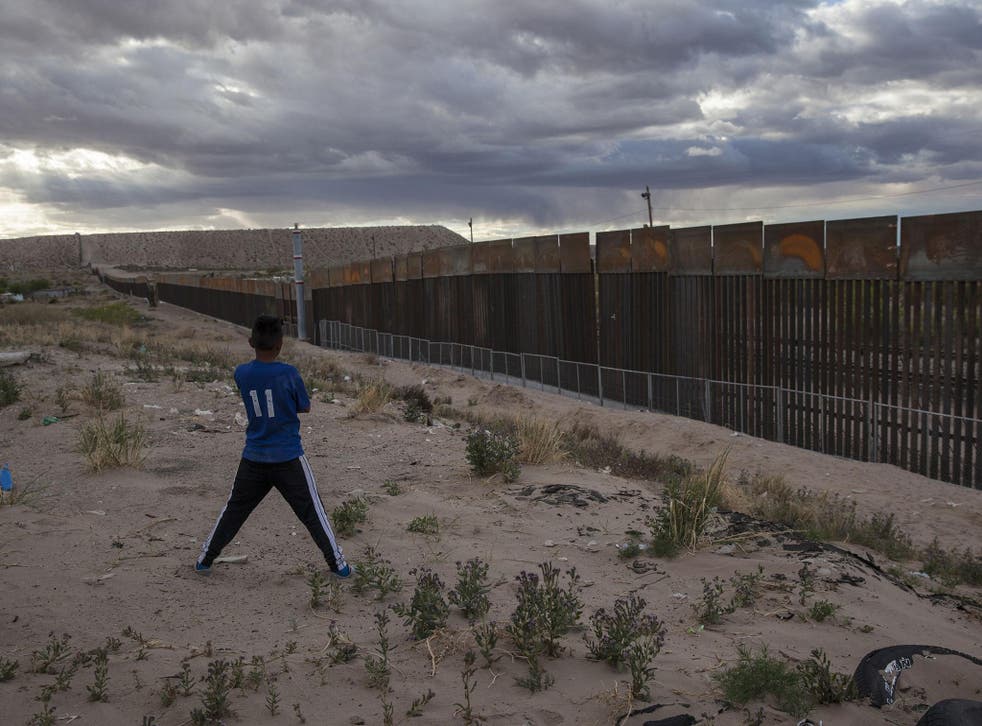 There has been a huge drop in the number of people arrested for crossing the Mexico border into the US since Donald Trump took office.
Fewer than 12,500 were caught at the southern border in March, the lowest monthly figure in at least 17 years and the second month in a row border arrests dropped sharply.
The Trump administration has sought to take credit for the decline, with White House issuing a statement to say Mr Trump's "commitment to securing our border and supporting law enforcement is already showing results."
However, those working in shelters and experts on migration said it will take several more months to judge whether any drop-off is long lasting, and that the numbers could surge again as quickly as they have fallen.
Donald Trump's Mexico wall: At what cost, and how long?
Some think the real "Trump effect" was pushing fearful people to move up their journeys and get to the US before he took office. Border arrests in October, November and December increased by about a third compared to the same period in 2015, before falling this year.
Homeland Security Secretary John Kelly told Congress the decline was "no accident."
Testifying about the figures to the Senate Homeland Security committee, he credited Mr Trump with the fall.
"We've seen an absolutely amazing drop in the number of migrants coming out of Central America that are taking that terribly dangerous route from Central America to the United States," he said.
"March marks the fifth straight month of decline and is estimated to be approximately 71 per cent lower than the December 2016 total — 58,478."
He added: "But while this recent decline in illegal migration is good news, we must ensure that the security of our southern border remains a priority to protect the nation from terrorists and other criminals."
The controversial orders Donald Trump has already issued

Show all 9
Mr Trump focused on the constant flow of migrants from the start of his campaign, when he denounced border crossers as criminals and rapists, and repeatedly promised to build "big, beautiful wall" and step up deportations.
His administration has started taking bids to build the wall, requesting that it must be able to repel pickaxes and sledgehammers for at least an hour and be easy on the eye for those looking at it from the north side.
Join our new commenting forum
Join thought-provoking conversations, follow other Independent readers and see their replies