Parents of children killed when MH17 was shot down condemn Trump over Russia 'lie'
'That the man whose arse you've just been kissing did this, and continues to lie about it, is an irrefutable fact'
Chris Baynes
Wednesday 18 July 2018 16:36 Comments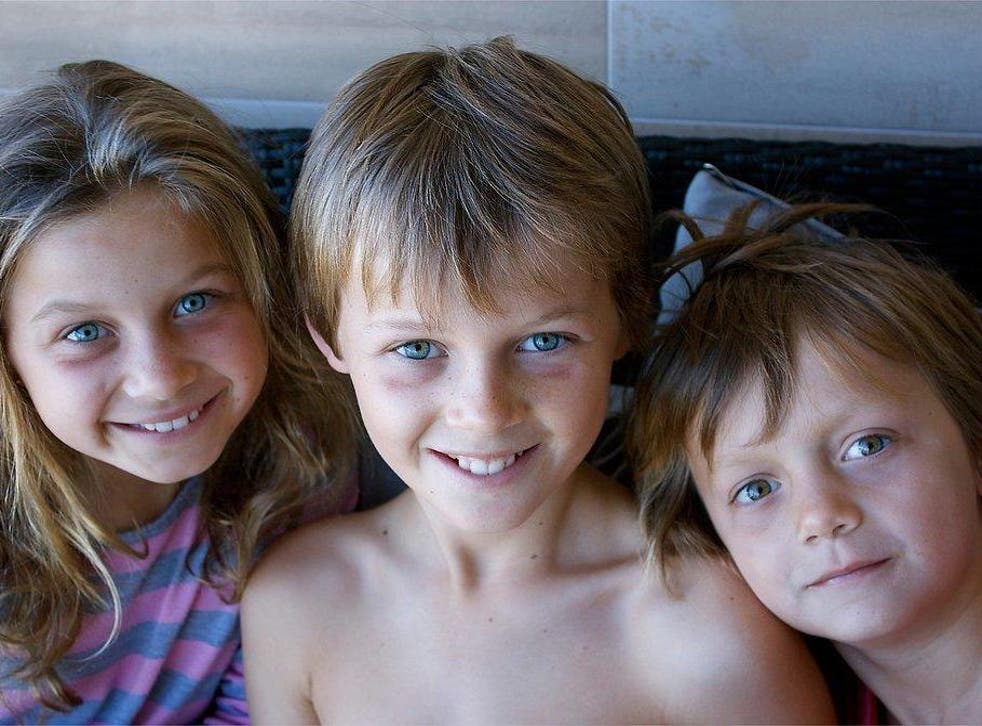 The parents of three Australian children who died when Malaysia Airlines flight MH17 was shot down by a Russian missile have launched a scathing attack on Donald Trump over his failure to hold Vladimir Putin to account.
Anthony Maslin, their father, accused the US president of having "no empathy", calling on him to address the "irrefutable facts" surrounding the downing of the jet over Ukraine in July 2014. His partner Rin Norris described both leaders as "bullies".
Their children Mo, then 12, Evie, 10, and Otis, eight, were among 298 passengers and crew killed when the airline's Boeing 777 was hit by a Buk surface-to-air missile four years ago this week.
Thirty-eight Australians, also including Ms Norris's father Nick, were killed and their country's government has said it holds the Russian government responsible.
"Mr Trump, you invented and speak a lot about 'fake news'. But let's try talking about something thats not fake… let's call them irrefutable facts," wrote Mr Maslin, from Perth, in a Facebook post.
"That passenger flight MH17 was shot out of the sky and 298 innocent people were murdered is an irrefutable fact.
"That the plane was hit by a Russian missile has been proven to be an irrefutable fact.
"That this killed our 3 beautiful children and their grandfather, and destroyed our life and many other lives in the process, is an irrefutable fact.
"That this happened 4 years ago today… is an irrefutable fact.
"That the man whose arse you've just been kissing did this, and continues to lie about it, is an irrefutable fact."
He added: "It's not anger that I feel towards the two of you, it's something much, much worse. It's pity.
"You have no empathy for your fellow man, and you clearly have no idea what love is. So you have nothing."
In a separate post, Ms Norris told of her children's deaths "shattering and wrenching apart my life, my family and my soul".
"Sometimes experiences from the past pop into my head and I can't move, rendered immobile by loss and horror, staring at nothing and inside, trauma is being re-lived," she added.
Referring to Mr Trump's meeting with the Russian president, she said she was writing "as a couple of bullies try to out bully each other".
World news in pictures

Show all 50
In May, Australia and the Netherlands and Australia said they would hold Russia legally responsible for "its role" in the downing of MH17, which had been flying from Amsterdam to Kuala Lumpur.
Crash investigators found the missile that shot down the plane was fired from Russia's 53rd Anti-Aircraft Brigade.
Russia has always denied involvement, claiming none of its missile launchers had ever moved onto Ukrainian soil, despite photos appearing to show otherwise.
During Monday's summit, Mr Trump sided with Mr Putin over his own intelligence agencies over the Kremlin's alleged interference in the US election.
He said he saw "no reason" why Moscow would have got involved in the vote, before later reversing his position, claiming he "misspoke", amid anger in Washington.
Register for free to continue reading
Registration is a free and easy way to support our truly independent journalism
By registering, you will also enjoy limited access to Premium articles, exclusive newsletters, commenting, and virtual events with our leading journalists
Already have an account? sign in
Join our new commenting forum
Join thought-provoking conversations, follow other Independent readers and see their replies