Michael Bloomberg pledges $80m to help Democrats in 2018 midterms
The former New York City mayor described Republicans as 'absolutely feckless''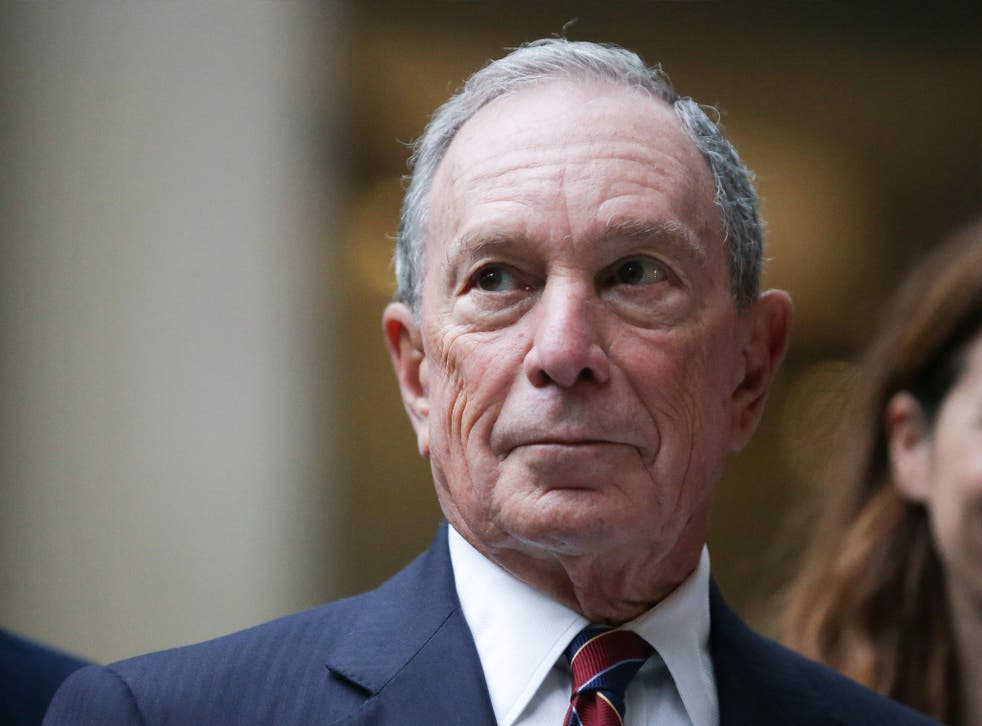 Billionaire Michael Bloomberg plans on bankrolling the Democratic Party to victory during the upcoming midterm elections.
The former New York City mayor will spend $80m of his own funds to support Congressional Democrats and their goal of taking back the House in 2018. Mr Bloomberg, who is politically independent but holds left-of-centre views on issues such as gun control and immigration, is just one of several billionaires opening their wallets up to legislators on either side of the aisle ahead of the crucial election.
In an interview with the New York Times, Mr Bloomberg described Republicans as "absolutely feckless" while explaining his reasoning behind the push for a Democratic majority in Congress.
"I've never thought that the public is well-served when one party is entirely out of power, and I think the past year and half has been evidence of that," he said, adding that Republicans "have done little to reach across the aisle to craft bipartisan solutions — not only on guns and climate change, but also on jobs, immigration, health care, and infrastructure".
"Republicans in Congress have had almost two years to prove they could govern responsibly," Mr Bloomberg continued. "They failed."
Mr Bloomberg joins billionaires like Tom Steyer, who funded a nationwide advertising campaign calling for Donald Trump's impeachment, as well as Sheldon Adelson, a major donor to a Republican Super PAC.
Meanwhile, the House Democrats' campaign arm recently announced record-breaking donations and grassroots support throughout 2018, consistently outpacing its Republican counterpart under Mr Trump. But election experts tell The Independent that money can only go so far — voter outreach is perhaps even more important than having extra cash on hand.
"We know that direct voter contact increases the probability that someone will vote — which, of course, puts a premium on making contact with the people who are most likely to support your party's candidates," said Stephen Craig, director of the the political campaigning program at University of Florida. "One party having a big advantage in paid media may not make that much difference, as demonstrated in the 2016 presidential election."
World news in pictures

Show all 50
Mr Bloomberg has his investments in the 2018 elections largely focused on Democratic candidates in moderate suburban districts where Mr Trump is unpopular, according to the New York Times, but he's still likely to endorse or donate to several Republican mayoral candidates.
With several months left to go before voters flock to the polls, Democrats appear to have a favourable advantage in terms of "early money," according to Charles Stewart III, a professor of political science at The Massachusetts Institute of Technology.
"The Democrats have been outpacing the Republicans for this cycle," he said. "It's an indicator of how good the candidates are considered to be, as well as how willing partisans are to contribute."
Join our new commenting forum
Join thought-provoking conversations, follow other Independent readers and see their replies