Turkish businessman's Iran sanctions guilty plea opens door to cooperation in Robert Mueller's Michael Flynn investigation
Mr Flynn's legal team has reportedly stopped working alongside President Trump's on issues related to the probe into Trump campaign contacts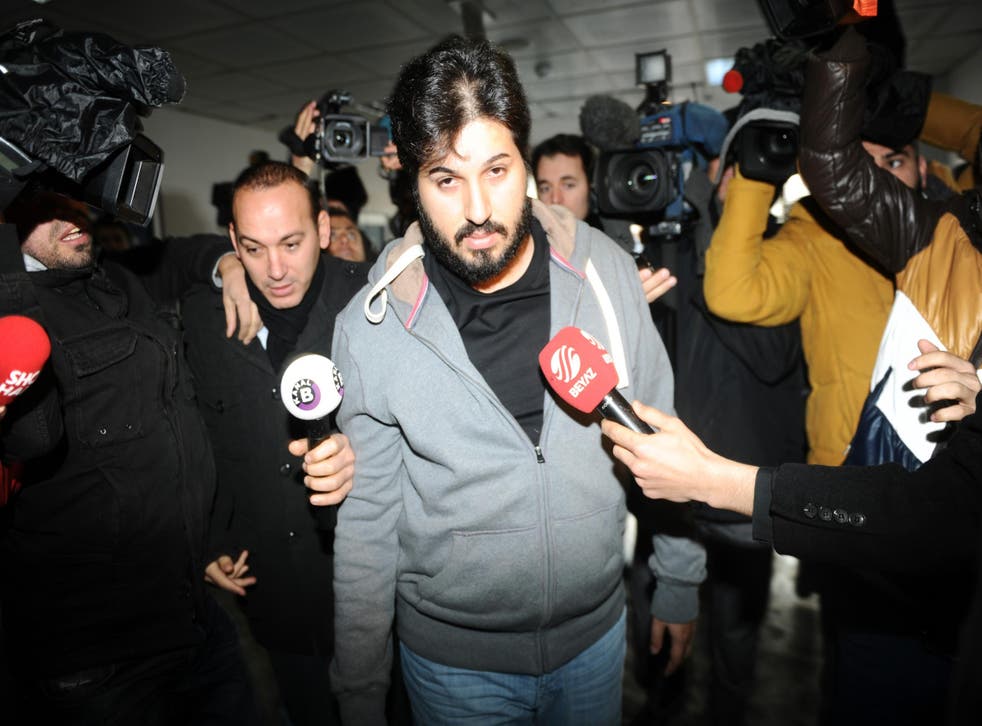 A Turkish businessman whose name has been mentioned in relation to Robert Mueller's investigation into Russia's meddling in last year's presidential election pleaded guilty on Tuesday to conspiring to evade US sanctions on Iran, and plans on testifying against his co-defendant.
The guilty plea by Reza Zarrab could have implications for former national security adviser Michael Flynn if his cooperation with federal authorities also involves Mr Mueller's investigation. Mr Mueller is said to be scrutinising Mr Flynn's lobbying work in Turkey, while Mr Zarrab's release was allegedly one of two issues that Turkish officials brought up with Mr Flynn during a meeting last December, when Donald Trump's team was working on his transition to the White House.
During that meeting, Turkish officials reportedly offered $15m for the release of Mr Zarrab – who has been held in US custody since March 2016 – alongside the extradition of exiled Turkish cleric Fethullah Gulen. Mr Gulen is reportedly living in Pennsylvania.
The Turkish government has denied that officials from the country discussed any offers of money for the extradition or release of the men, and said that it has not worked toward their goals in any extra-judicial manner. Mr Flynn's lawyers have also denied the allegations.
"Out of respect for the process of the various investigations regarding the 2016 campaign, we have intentionally avoided responding to every rumour or allegation," Mr Flynn's lawyers, led by Robert Kelner, said in a statement. "But today's news cycle has brought allegations against General Flynn, ranging from kidnapping to bribery, that are so outrageous and prejudicial that we are making an exception to our usual rule: they are false."
Speculation has been fuelled about potential cooperation between Mr Zarrab and Mr Mueller's investigation because it appears unlikely that Mr Mueller's probe would worry about securing Mr Zarrab's help over the trial of alleged co-conspirator Mehmet Atilla, who is comparatively lower profile.
Mr Zarrab and Mr Gulen's release has been brought up repeatedly by Turkish President Recep Tayyip Erdogan with US officials from both the administrations of President Barack Obama and Donald Trump.
Mr Zarrab will describe a multibillion-dollar international money laundering scheme "from the inside," Assistant US Attorney David Denton said during his opening statement in the New York federal court trial of Mr Atilla, the deputy general manager of Turkey's Halkbank .
Mr Atilla's lawyer, Victor Rocco, told jurors in his opening statement that Mr Zarrab was prepared to lie in order to avoid jail time and and lacked credibility.
The biggest names involved in the Trump-Russia investigation

Show all 17
US prosecutors have charged nine people in the criminal case, though only Mr Zarrab and Mr Atilla are known to be in US custody. The other defendants include the former head of Halkbank, Suleyman Aslan, and the former economy minister of Turkey, Zafer Caglayan.
Mr Erdogan's government has said the case has been fabricated for political motives, adding to tensions between Ankara and Washington, both Nato allies.
Mr Flynn was forced to resign from his White House post weeks after Mr Trump's inauguration, after it was determined that he misled Vice President Mike Pence about conversations he had with Russian sources.
The former national security adviser has reportedly met with Mr Mueller's team since then, and his legal team has distanced itself from Mr Trump's by reportedly indicating that they could no longer engage in privileged discussions about defence strategy. That distancing has been interpreted as meaning Mr Flynn's legal team may be discussing a possible plea deal.
An email to Mr Flynn's lawyer seeking comment on Mr Zarrab's plea and other particulars was not immediately returned.
Join our new commenting forum
Join thought-provoking conversations, follow other Independent readers and see their replies