Michael Moore says Donald Trump 'is going to get us all killed' over North Korean nuclear weapon crisis
'There's nobody in charge. This man has the nuclear codes'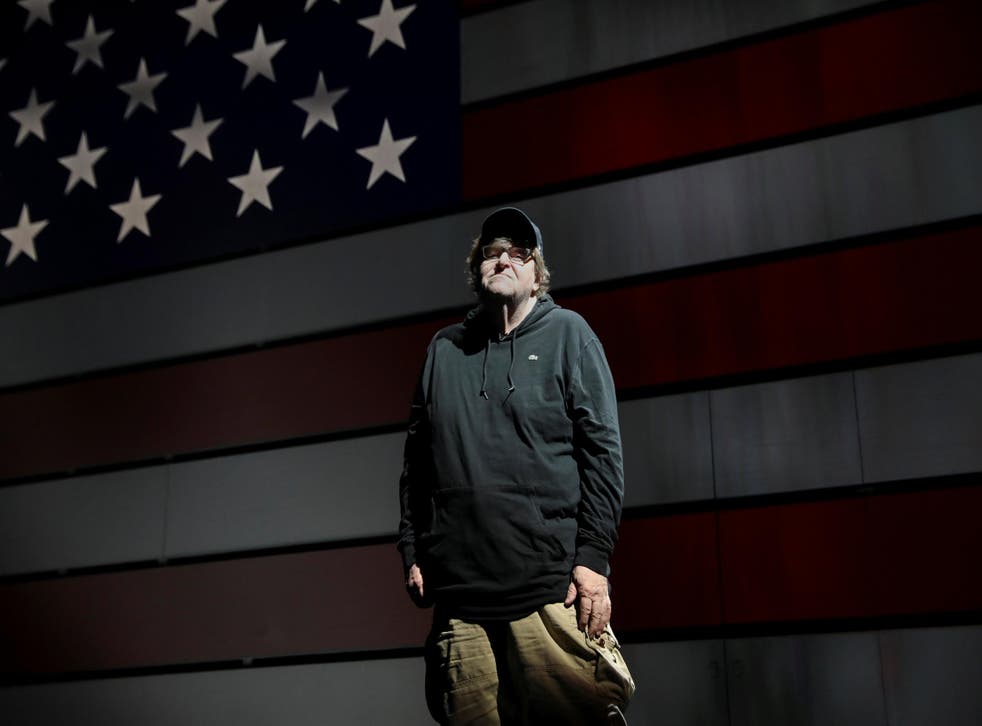 Donald Trump "is going to get us all killed," Michael Moore has warned.
The documentary filmmaker said he hoped "somebody in the Pentagon is protecting us" by withholding "the nuclear codes" from the President.
The award-winning director's new one-man stage show takes aim at Mr Trump and encourages audiences to turn resentment of the Republican into resistance.
The Terms of My Surrender has been running on Broadway this month amid global tension over threats of war traded by the US President and North Korea.
"This guy's going to get us all killed. There's nobody in charge. This man has the nuclear codes," Mr Moore, 63, told Reuters Television.
Last week the filmaker bussed an audience from the New York's Belasco Theatre to Trump Tower in nearby Manhattan to protest against the President, who was staying at his high-rise home for first time since taking office in January.
Days earlier Mr Trump had threatened to unleash "fire and fury" on North Korea in response to threats from Pyongyang, raising fears of nuclear war.
Mr Moore said: "I'm hoping somebody in the Pentagon is protecting us. Like, whatever's in that nuclear briefcase it's just some girlfriend's phone number or something. I'm just hoping that it's not the real numbers because we're in desperate shape here."
Donald Trump: I would like to de-nuke the world
The Fahrenheit 9/11 director is fierce critic of Mr Trump, who he accused of committing "a crime against humanity" by pulling the US out of the Paris climate agreement.
But he said he had drawn strength from his stage show, which differs each night, despite its opening weeks coinciding with a deepening nuclear crisis and the white supremacist violence in Charlottesville.
"By the end of this run, 100,000 people would have seen the show. And each of them will tell 10 people things I said or did here tonight. That's a million people I've reached through a Broadway show," he said.
"Every night, when I leave here, I feel like my soul has been healed a little, that I have less despair, that I'm a little bit more hopeful that we're going to figure this out."
The Terms of My Surrender is scheduled to run at the Belasco Theatre until October 22.
Join our new commenting forum
Join thought-provoking conversations, follow other Independent readers and see their replies