Michael Wolff: Who is he, and how did he get so many bombshell Trump stories for his book?
A longtime media fixture's book has rocked the political world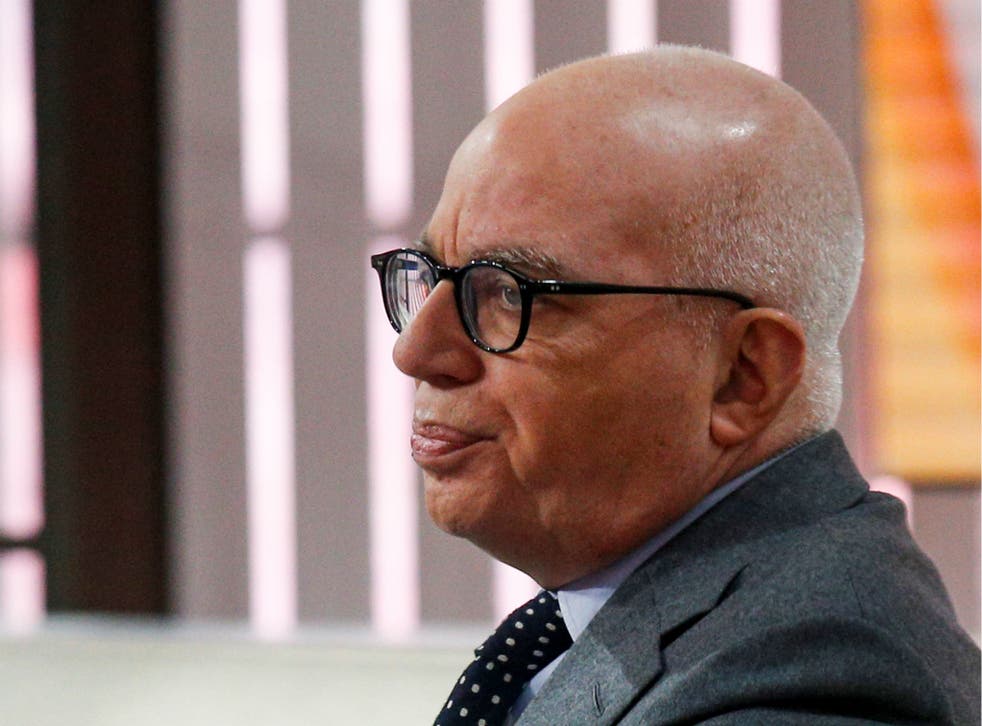 Michael Wolff's book delving behind the scenes of the Trump administration has dominated the news this week.
In reporting Fire and Fury: Inside the Trump White House, Mr Wolff spent some year-and-a-half interviewing key administration figures, according to a publisher's note, and then conducted some 200 additional interviews. The note says there were "no ground rules placed on his access" to the White House and that Mr Wolff became a "constant interloper" with "something like a semi-permanent seat on a couch in the West Wing".
The White House has blasted Mr Wolff's book as "fiction" and Donald Trump has denied ever speaking to Mr Wolff (the author claimed Mr Trump gave him the go-ahead, paraphrasing being told to "knock yourself out"). But the astonishing claims in the book – not to mention the vehement official response – have catapulted its author into the spotlight.
A longtime fixture of the New York media scene, Mr Wolff's resume includes a long list of publications that include USA Today, The Hollywood Reporter, Vanity Fair and New York Magazine.
He became well-known for writing that explored the lives of the rich and powerful, often written with colourful and bombastic language. His New York Magazine column, "This Media Life", explored a world of which he was very much a part – he has surfaced periodically in the New York Post's Page Six, a gossip hub for the city.
His work earned him a pair of National Magazine Awards in 2002 and 2004 for columns exploring media figures like Andrew Sullivan, Bill O'Reilly and Tim Russert and coverage of the Iraq war. Topics of his books have included media moguls like Rupert Murdoch, the television industry and his experience steering a media company during the dotcom boom.
While he achieved prominence and visibility with his work, Mr Wolff is not necessarily beloved by his compatriots in the media world. And he has embraced that, as shown by a past book featuring blurbs that excoriated him as toxic.
"Far less circumspect – and sometimes more vicious – than the other journalists," The New York Times is quoted as saying.
"Possibly the bitchiest media bigfoot writing today," suggested The New Republic.
In a 2004 profile for The New Republic, Michelle Cottle described that notoriety as Mr Wolff's "willingness to say absolutely anything about anybody". And she noted that his unconventional reporting style, which entailed placing "himself at the centre of the story", exposed him to criticism from other reporters.
"Much to the annoyance of his critics, columns aren't recreated so much as created – springing from Wolff's imagination rather than from actual knowledge of events. Even Wolff acknowledges that conventional reporting isn't his bag. Rather, he absorbs the atmosphere and gossip swirling around him at cocktail parties, on the street, and especially during those long lunches at Michael's," a glittering Manhattan restaurant, she wrote.
That type of scepticism has bubbled up again in some corners of the media as some reporters have questioned the elaborate detail in some of Mr Wolff's accounts of the Trump administration.
"This Wolff excerpt has a 500-word-long chunk of recreated verbatim dialogue between Bannon and Ailes," The New York Time's Nick Confessore wrote. "Come on".
But other reporters have defended him, with The Hollywood Reporter's part-owner saying she attended a dinner party detailed in the book and "every word I've seen from the book about it is absolutely accurate".
"It was an astonishing night…" she added.
Join our new commenting forum
Join thought-provoking conversations, follow other Independent readers and see their replies