Mike Flynn: Sacked Donald Trump adviser 'wants immunity to be interviewed on President's Russia links'
Retired general reportedly says he will speak on subject as long as he is free from prosecution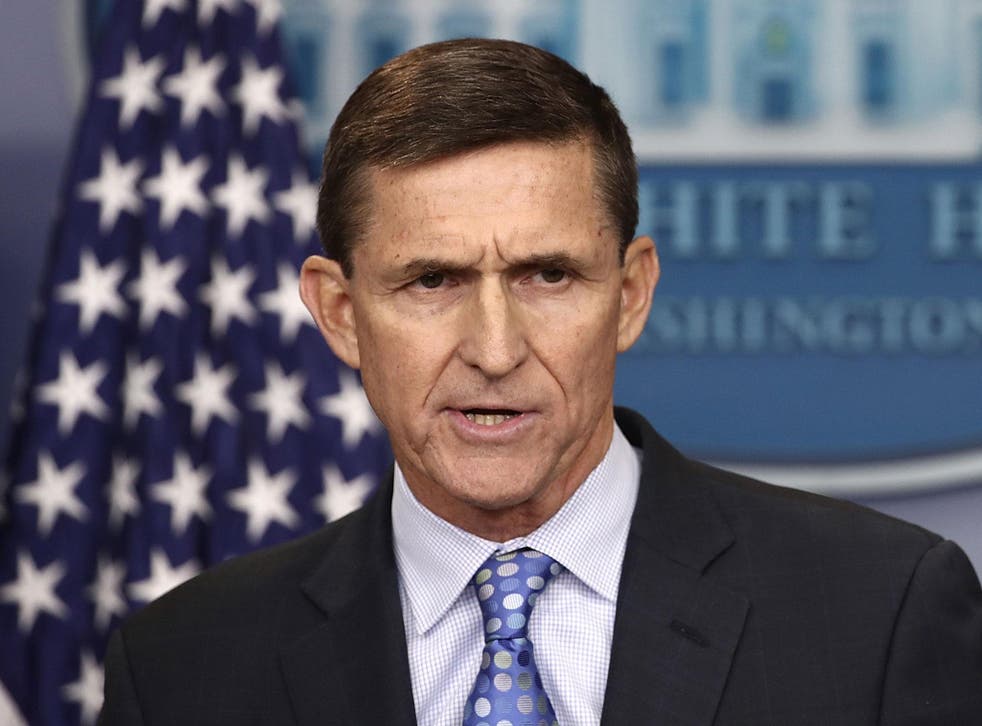 Donald Trump's former national security adviser Mike Flynn has told officials he is willing to be interviewed in an ongoing probe into possible links between the President's team and Russia, according to a US newspaper report.
Mr Flynn, who was fired for failing to disclose talks with Russia's ambassador about US sanctions on Moscow, has informed the House and Senate intelligence committees and the FBI that he will cooperate with the investigation into the Trump campaign's potential ties to the Kremlin.
His lawyer Robert Kelner released a statement on Thursday evening saying Mr Flynn "certainly has a story to tell, and he very much wants to tell it, should the circumstances permit".
Michael Flynn once said anyone seeking immunity 'probably committed a crime'
"No reasonable person, who has the benefit of advice from counsel, would submit to questioning in such a highly politicized, witch-hunt environment without assurances against unfair prosecution," he added.
The initial report in The Wall Street Journal cited unnamed "officials with knowledge of the matter".
It said Mr Flynn had agreed to be interviewed in return for the promise of immunity from prosecution.
His lawyer reportedly made the offer to the officials, which has not yet been accepted.
Michael Flynn resigns as national security adviser over Russia row
The 58-year-old retired US Army lieutenant general found himself at the centre of a gathering storm in February after it emerged he had spoken with a Russian diplomat about the issue of US sanctions before Mr Trump took office, and indicated the relationship between the two countries would improve under a new administration.
Sanctions had been imposed by Barack Obama in response to Russia's alleged cyber-interference in the presidential election.
Mr Flynn had originally denied discussing sanctions with senior officials, including Mike Pence. But when it emerged that US intelligence officials had been monitoring the call to the Russian Ambassador to Washington, Mr Flynn had to reverse course.
Register for free to continue reading
Registration is a free and easy way to support our truly independent journalism
By registering, you will also enjoy limited access to Premium articles, exclusive newsletters, commenting, and virtual events with our leading journalists
Already have an account? sign in
Register for free to continue reading
Registration is a free and easy way to support our truly independent journalism
By registering, you will also enjoy limited access to Premium articles, exclusive newsletters, commenting, and virtual events with our leading journalists
Already have an account? sign in
Join our new commenting forum
Join thought-provoking conversations, follow other Independent readers and see their replies