Mike Pence's 'publicity stunt' at NFL game could have cost taxpayers up to $250,000
Vice President left, at Donald Trump's urging, to criticise protesting NFL players
Jeremy B. White
San Francisco
Monday 09 October 2017 18:29 Comments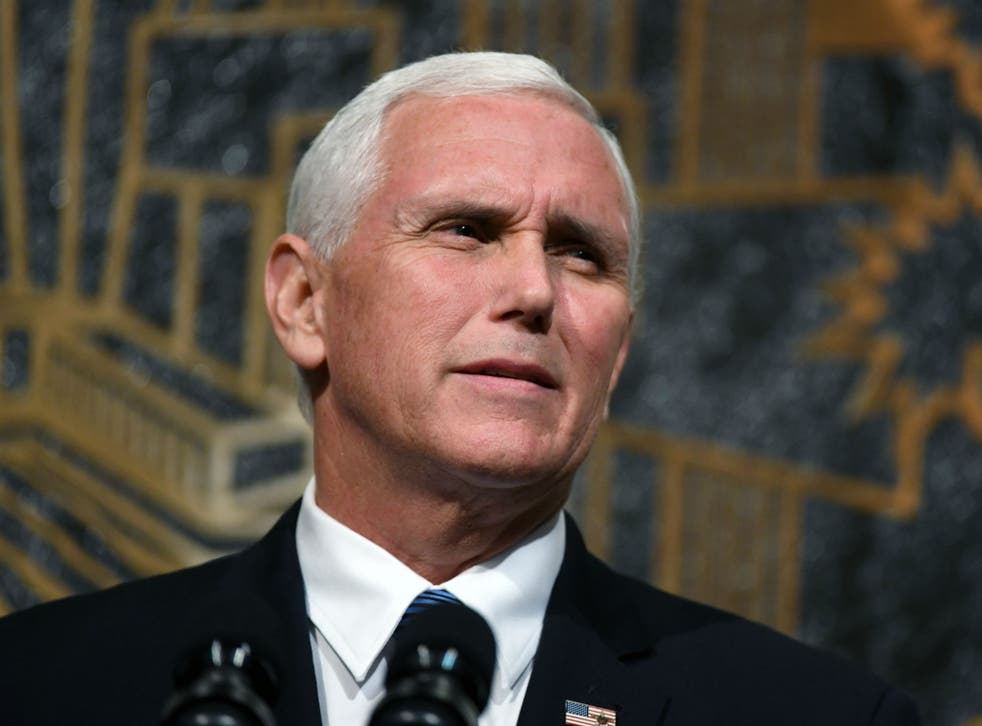 Vice President Mike Pence's journey to attend and then immediately leave an NFL game likely cost taxpayers hundreds of thousands of dollars.
While American football players have been kneeling or locking arms during the National Anthem in solidarity with one another, Mr Pence made a statement in solidarity with his boss, Donald Trump, who has excoriated athletes protesting police brutality by not standing for the anthem. Mr Pence left a game over the weekend to amplify that criticism at Mr Trump's direction.
"President Trump and I will not dignify any event that disrespects our soldiers, our Flag, or our National Anthem", Mr Pence said in a statement. "While everyone is entitled to their own opinions, I don't think it's too much to ask NFL players to respect the Flag and our National Anthem".
According to an estimate compiled by CNN, the symbolic stunt came with a hefty price tag.
Applying the hourly cost of the plane the vice president uses to Mr Pence's trajectory, from Las Vegas to Indianapolis to Los Angeles, the news channel calculated the jaunt to Indiana added up to about $250,000 total. The White House did not respond to a query about the price.
While Mr Trump said that he told Mr Pence to leave if players kneeled, a spokesman for the vice president told CNN that Mr Pence had planned to attend the football game for weeks - a point that Mr Trump also made on Twitter. Mr Pence was formerly the governor of Indiana, where the Colts play. He was in Las Vegas to help honour the victims of a massacre, an event that was scheduled after he had made plans to attend the game.
American sportspeople kneel in protest

Show all 14
But the blink-and-you'll-miss-it visit had some critics questioning the cost.
Mr Pence is in California working to help raise money for a handful of endangered House Republicans. The fates of vulnerable California Republicans could help swing the House majority, making them a focal point of the 2018 elections. That political overlay meant the Republican National Committee helped pay for the cost of the flight, CNN reported.
Register for free to continue reading
Registration is a free and easy way to support our truly independent journalism
By registering, you will also enjoy limited access to Premium articles, exclusive newsletters, commenting, and virtual events with our leading journalists
Already have an account? sign in
Join our new commenting forum
Join thought-provoking conversations, follow other Independent readers and see their replies