Mitt Romney knocked unconscious and needed stitches after weekend fall
Utah senator was visiting his grandchildren over the weekend when he fell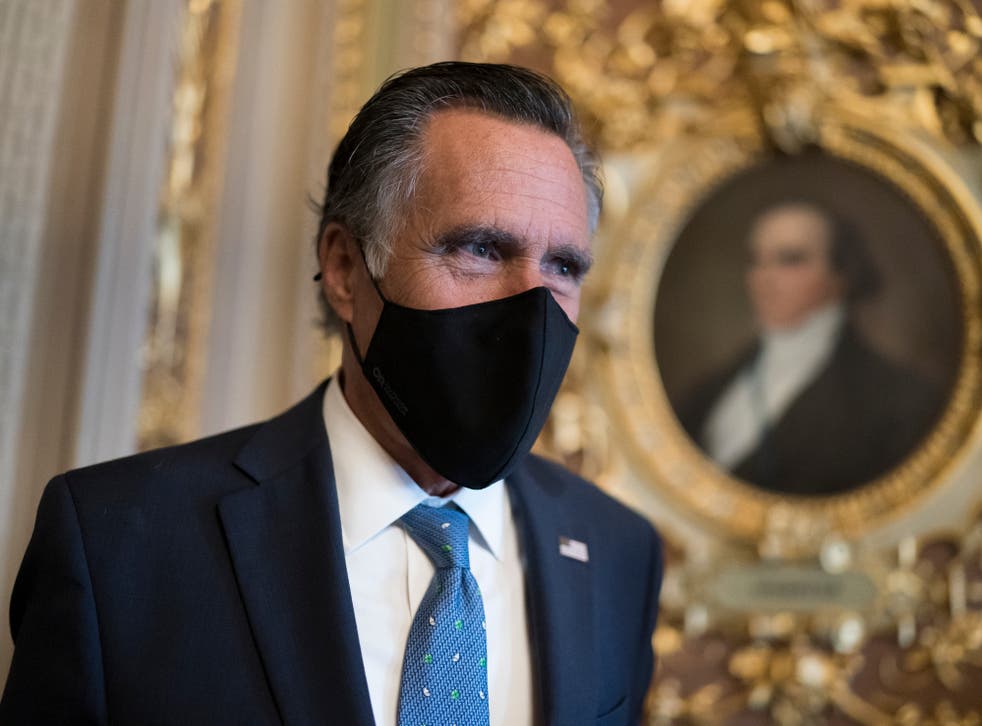 Leer en Español
Utah senator Mitt Romney says he "took a fall" while visiting his grandkids in Boston over the weekend, knocking him unconscious and sending him to the hospital.
He told CNN the injury required "a lot of stitches."
Reporters captured photos of the Republican senator, who is 73, with a black eye on Monday.
He joked that the injury was because he visited the Conservative Political Action Conference (CPAC). The annual conservative gathering disinvited him because he twice voted to impeach Donald Trump.
The former president criticised the Utah legislator and others who went against him in the impeachment vote during his big comeback speech at CPAC on Sunday.
Join our new commenting forum
Join thought-provoking conversations, follow other Independent readers and see their replies