Joe Scarborough faces backlash after MSNBC host says Trump has done 'more damage' to the dream of America than 'any foreign adversary'
'The column was focused on 17 years of strategic missteps,' the MSNBC host says in response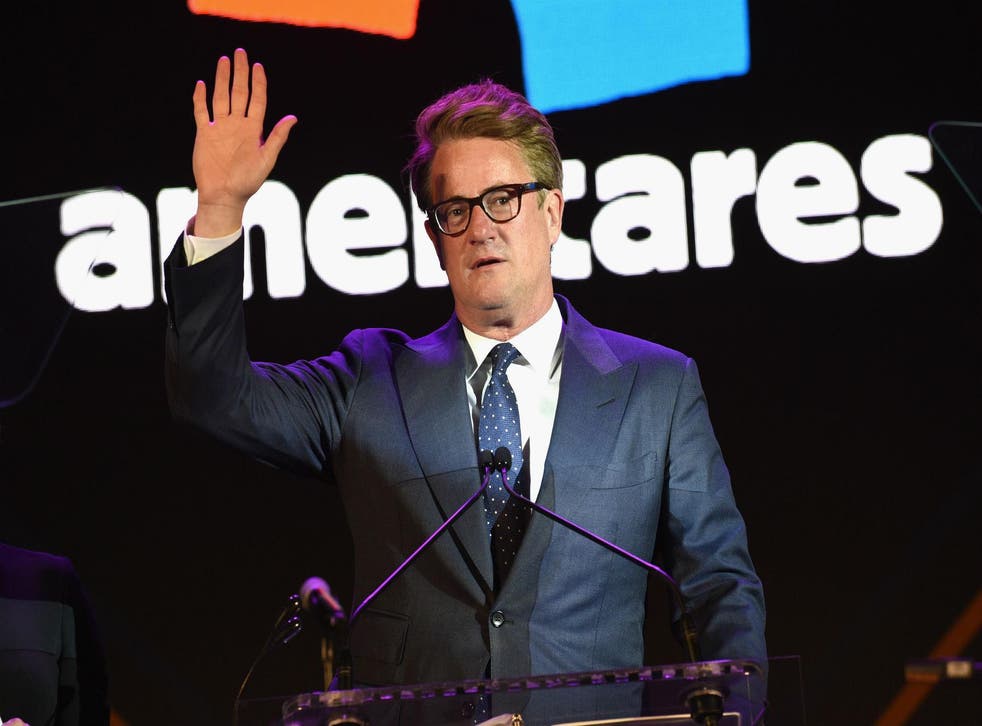 MSNBC host Joe Scarborough has received sharp backlash on social media for his opinion piece in the Washington Post where he claimed Donald Trump had done "more damage" to the dream of America than "any foreign adversary", ahead of the 9/11 anniversary.
Mr Scarborough's op-ed was published on the eve of the 17th anniversary of the September 11 attacks. People lambasted the Morning Joe host, accusing him of showing insensitivity to the thousands of lives lost in the terror attacks.
"It's a good thing to keep an open mind, but not so much that your brains fall out," wrote David Martosko, US political editor of the Daily Mail on Twitter." Reckless hyperbole like this, by the way, is one of the reasons Trump won in 2016."
"What's it like to know you spent years helping elevate someone that you now say is more dangerous than 9/11 terrorists, Joe?" wrote Ben Howe.
Throughout the article, the Morning Joe host, now a staunch critic of Mr Trump, touched on previous years of America's history, addressing various wars and "strategic missteps" made by past US presidents.
Addressing Mr Trump, Mr Scarborough charged the US president's "maniacal moves" has "savaged America's vital alliances, provided comfort to hostile foreign powers....and lent a sympathetic ear to neo-Nazis and white supremacists across the globe".
In the last line of his article, he wrote: "The question for voters this fall is whether their country will move beyond this troubled chapter in history or whether they will continue supporting a politician who has done more damage to the dream of America than any foreign adversary ever could."
Donald Trump commemorates 'incredible' people on board Flight 93 who 'changed the course of history' in 9/11 memorial speech
The morning news show host addressed the criticism on Twitter, saying that the last line of his opinion piece had become the "sole focus of Trump supporters".
"The column was focused on 17 years of strategic missteps," he wrote. He added: "On every other day of the year, I do not shy away from negative feedback from the right, the left or from Trump supporters."
Register for free to continue reading
Registration is a free and easy way to support our truly independent journalism
By registering, you will also enjoy limited access to Premium articles, exclusive newsletters, commenting, and virtual events with our leading journalists
Already have an account? sign in
Register for free to continue reading
Registration is a free and easy way to support our truly independent journalism
By registering, you will also enjoy limited access to Premium articles, exclusive newsletters, commenting, and virtual events with our leading journalists
Already have an account? sign in
Join our new commenting forum
Join thought-provoking conversations, follow other Independent readers and see their replies