Republicans introduce resolution to remove Robert Mueller from Trump-Russia investigation
Resolution ties Mr Mueller to controversial uranium deal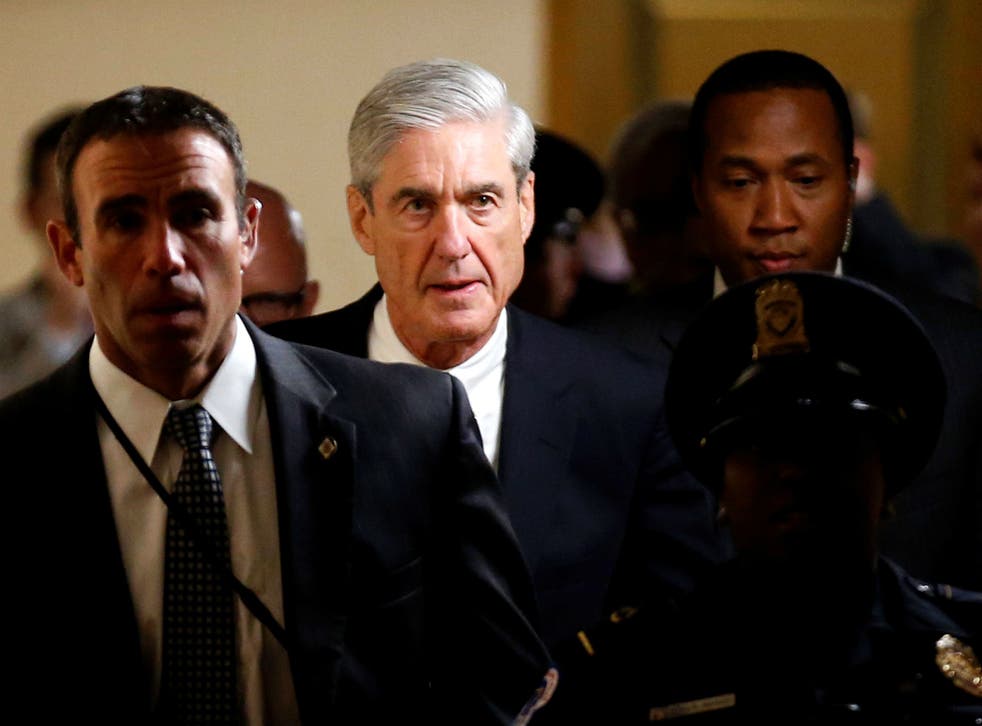 A group of Republican congressmen want Special Prosecutor Robert Mueller to resign, saying he was "compromised" by his connection to a controversial sale of uranium assets to Russia.
While the resolution introduced by Republicans Matt Gaetz, Andy Biggs, and Louie Gohmert is non-binding, it reflects rising conservative frustration with Mr Mueller, whose investigation of potential links between Donald Trump's presidential campaign and Russia has begun producing indictments.
Republicans and conservative media have been arguing that the aggressiveness of Mr Mueller's probe stands in contrast to a lack of oversight for a 2010 deal in which a Russian nuclear agency acquired a controlling stake in a Canadian company, Uranium One, that had mining licenses for American uranium deposits.
They have pointed to the fact that the deal was approved when Hillary Clinton was serving as Secretary of State and as her husband, former President Bill Clinton, had received hefty speaking fees from a Russian-linked institution. Critics have also noted that at least one Uranium One investor donated money to the Clinton Foundation.
Steve Bannon says the firing of James Comey was the biggest mistake in modern political history
There is no evidence that Ms Clinton personally approved the deal, which had to receive authorization from a nine-member of panel that includes one spot for the State Department.
But amplifying criticisms of the Uranium One deal was a report in the Hill said that the Federal Bureau of Investigation gathered evidence that Russian nuclear officials were paying bribes to advance their business.
The biggest names involved in the Trump-Russia investigation

Show all 17
The resolution argues that Mr Mueller was complicit in the FBI, which he then led, not bringing any charges.
"Any thorough and honest investigation into the corruption of American-uranium related business must include investigating the willful blindness of the FBI and its leaders," the resolution says.
Mr Mueller's "impartiality is hopelessly compromised" Mr Gaetz said in a statement. "He must step down immediately".
Join our new commenting forum
Join thought-provoking conversations, follow other Independent readers and see their replies