Muhammad Ali's family launch campaign against Donald Trump's travel ban
Alis have first-hand experience of tightened immigration controls after being detained at Florida airport in February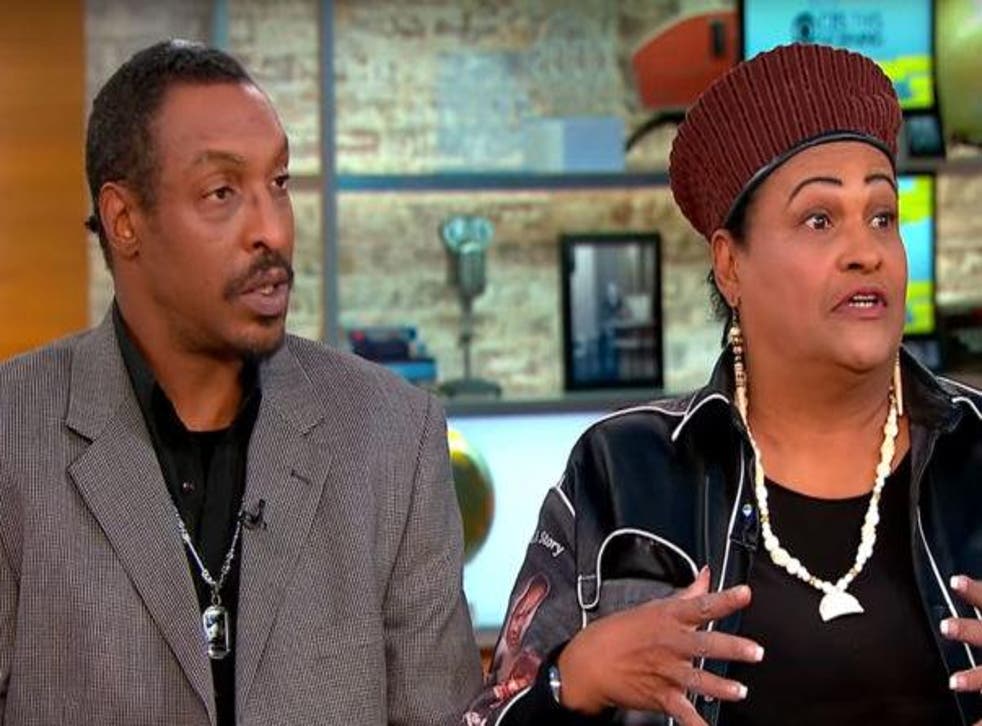 The son of boxing legend Muhammad Ali has launched a religious freedom campaign in opposition to President Trump's controversial 'travel ban'.
Mr Ali Jr and his mother, Khalilah Camacho Ali, will attend a Democratic Committee on border security in Washington on Thursday to discuss the "Step Into The Ring" campaign.
Launching the initiative, Ms Camacho Ali said: "If I don't speak up now, they're going to keep harassing us."
"We, as a family, have been fighting this for a very long time," she said. "We are going to continue to fight for religious justice."
The campaign hopes to galvanise anti-Trump sentiment on Twitter with the hashtag #AlivsTrump, and draw on the support of other prominent figures from the boxing world, such as Evander Holyfield and Larry Roberto Duran.
Mr Duran, a Panamanian lightweight champion, said last year he would love to "step into the ring" with Donald Trump, "to see how many Latinos he's going to deport and to see how really strong he is".
The Alis experienced tightened immigration controls first-hand when they were detained at a Florida airport in February.
Mr Ali Jr, who was returning from a Black History Month event in Jamaica, was questioned for almost two hours by immigration officials. He and his mother later said they felt targeted because they are Muslim, and have Arabic names.
"I'm paranoid. I'm just waiting for somebody to mess with me. That's not a good feeling when you have to travel," Ms Camacho Ali said when asked how the incident has affected her.
Both were born in the United States and hold valid US passports.
Muhammad Ali: A life in pictures

Show all 20
After widespread outrage and legal opposition to President Trump's first 'travel ban', which barred travellers from 12 Muslim-majority nations entering the United States indefinitely, the government issued a revised executive order.
For 120 days, the US will not allow any new refugees into the country and for 90 days, visas will not be issued to people from Iran, Libya, Somalia, Sudan, Syria, and Yemen.
Before his death in 2016, Muhammad Ali himself criticised the President's 'Muslim ban'.
"We as Muslims have to stand up to those who use Islam to advance their own personal agenda. They have alienated many from learning about Islam."
Register for free to continue reading
Registration is a free and easy way to support our truly independent journalism
By registering, you will also enjoy limited access to Premium articles, exclusive newsletters, commenting, and virtual events with our leading journalists
Already have an account? sign in
Register for free to continue reading
Registration is a free and easy way to support our truly independent journalism
By registering, you will also enjoy limited access to Premium articles, exclusive newsletters, commenting, and virtual events with our leading journalists
Already have an account? sign in
Join our new commenting forum
Join thought-provoking conversations, follow other Independent readers and see their replies