Net neutrality: US senators are working to secure enough votes to reinstate rules
Senators say they are a single vote short of passing a petition to overturn the Federal Communications Commission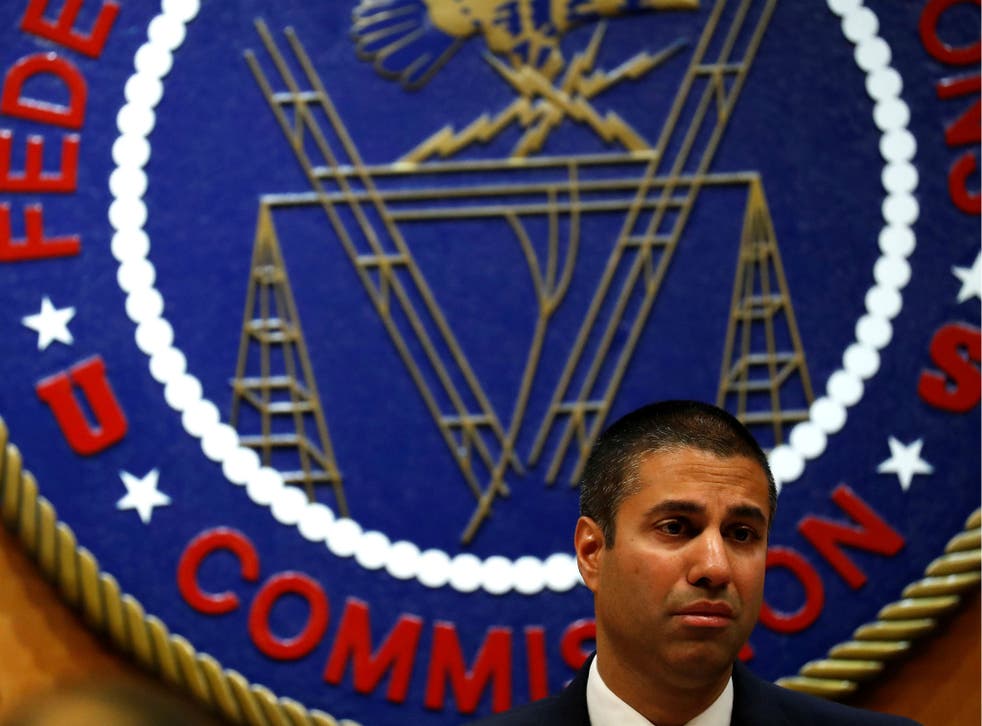 Senators are working to secure enough votes to reinstate net neutrality rules as they prepare to formally try and overrule the Federal Communications Commission (FCC).
Last year, the FCC voted to dismantle Obama-era rules that prohibited internet service providers from treating traffic unevenly. While supporters said the change would free the industry from cumbersome rules that stifled innovation, critics warned it would erode an open internet by allowing a multi-tiered web.
Channelling the broad backlash, elected officials swiftly vowed to counteract the FCC's decision. In the Senate, Massachusetts Democrat Ed Markey spearheaded an effort to reverse the FCC's decision by leveraging the Congressional Review Act, which allows legislators to rebuff regulatory changes.
The effort caught on quickly, drawing enough cosponsors to force a floor vote. Now, with a mid-June deadline approaching, Senate Democrats are moving to act on their promises.
All 49 Democrats currently support the resolution along with Senator Susan Collins, a Maine Republican. That leaves the caucus a single vote short of the majority needed to advance the measure.
Senate Minority Leader Chuck Schumer and Mr Markey said they plan to introduce a formal petition next week to reinstate net neutrality rules. California Democrat Kamala Harris - whose state hosts numerous tech industry critics of the FCC's move - issued a call to action on Twitter.
Net neutrality protests – in pictures

Show all 5
"This fight is about the future of our economy and our free speech rights - we cannot allow cable companies to block or slow down what you read or watch online. We need to win this fight", Ms Harris said.
But even if it does clear the Senate, the resolution would face an uphill battle. It would need to clear the House of Representatives, where Republicans hold a larger majority and leadership has backed the FCC's decision.
Net Neutrality: Ajit Pai and FCC scraps online regulation changing how the internet works
The White House has also sided with the FCC, with press secretary Sarah Huckabee Sanders lauding the "effort to roll back burdensome regulations". FCC chair Ajit Pai, who spearheaded the change, was elevated to his leadership position by Donald Trump.
Join our new commenting forum
Join thought-provoking conversations, follow other Independent readers and see their replies