New Hampshire primary: Bernie Sanders wins majority of votes from women
'I don't think I should have to vote for a woman because I am a woman'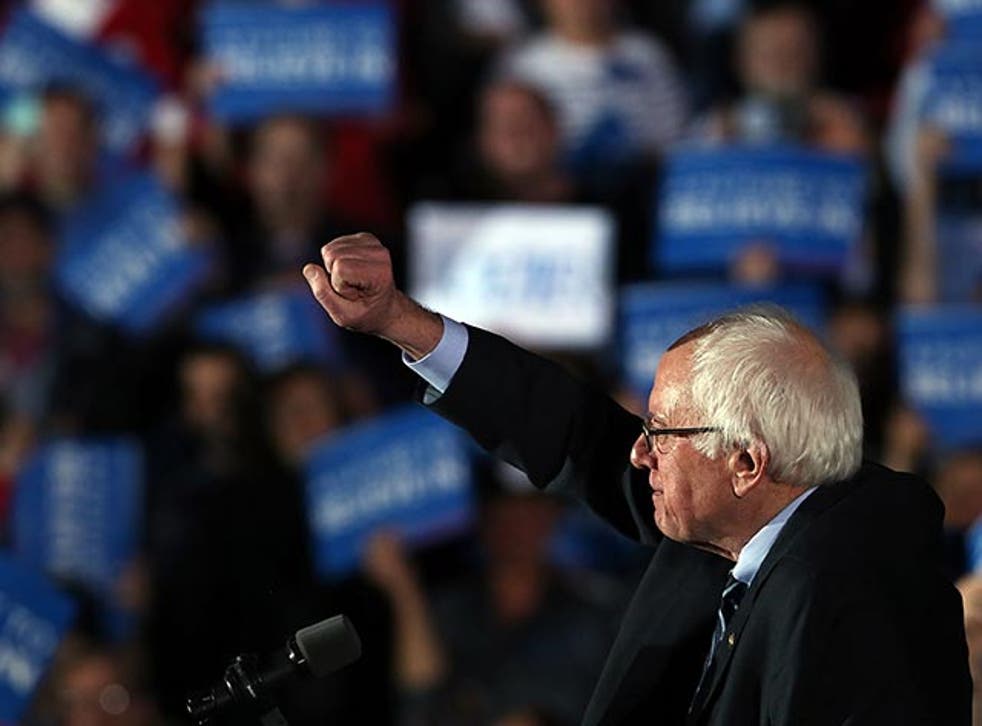 The popularity of Bernie Sanders among young female voters has contributed to his victory in the New Hampshire primary, an exit poll has revealed.
Mr Sanders won 60 per cent of the votes overall in the New England state, compared to his rival Hillary Clinton's 38 per cent. Part of his success was down to the fact that he was backed by 53 per cent of the female Democratic voters. Lagging behind, Ms Clinton won just 46 per cent.
According to an exit poll conducted by ABC News, Mr Sanders, 74, was highly popular among the younger female population in particular – 69 per cent of female voters under the age of 45 and 82 per cent of those under the age of 30 backed the senator from Vermont.
But Ms Clinton, 68, swept up the votes from women over the age of 45.
The sway of female voters towards Mr Sanders comes despite the fact the former secretary of state has emphasised that she would be a voice for women if elected president in November. Ms Clinton has said previously that she is trying to break the "hardest, highest glass ceiling".
However, some female voters may have been deterred from voting for the former First Lady after Madeleine Albright, America's first female secretary of state, suggested women should feel obliged to support her. During a rally, Ms Albright said there was "a special place in hell for women who don't help each other".
"I don't think I should have to vote for a woman because I am a woman," said 23-year-old New Hampshire voter Paige Lambert.
Ms Lambert, who voted for Ms Clinton's rival, said: "If I would have thought she'd do better, I would have voted for her. I'm not just going to vote for her because she's a woman."
In pictures: US Elections 2016

Show all 15
The popularity of Mr Sanders among female voters nationwide has been rising. According to a poll conducted by the New York Times and CBS News in January, he received 39 per cent support from female Democratic primary voters, up 10 percentage points from the previous month. But Ms Clinton still leads the national polls among female voters with 53 per cent.
Among policies Mr Sanders has directed at women, he has vowed to secure equal pay and make quality childcare available across the US.
Additional reporting by agencies
Register for free to continue reading
Registration is a free and easy way to support our truly independent journalism
By registering, you will also enjoy limited access to Premium articles, exclusive newsletters, commenting, and virtual events with our leading journalists
Already have an account? sign in
Register for free to continue reading
Registration is a free and easy way to support our truly independent journalism
By registering, you will also enjoy limited access to Premium articles, exclusive newsletters, commenting, and virtual events with our leading journalists
Already have an account? sign in
Join our new commenting forum
Join thought-provoking conversations, follow other Independent readers and see their replies