New York city will uphold Paris Agreement even if Donald Trump withdraws, says Mayor Bill de Blasio
Mayors of some of the US' largest cities vow to implement deal locally if it loses federal support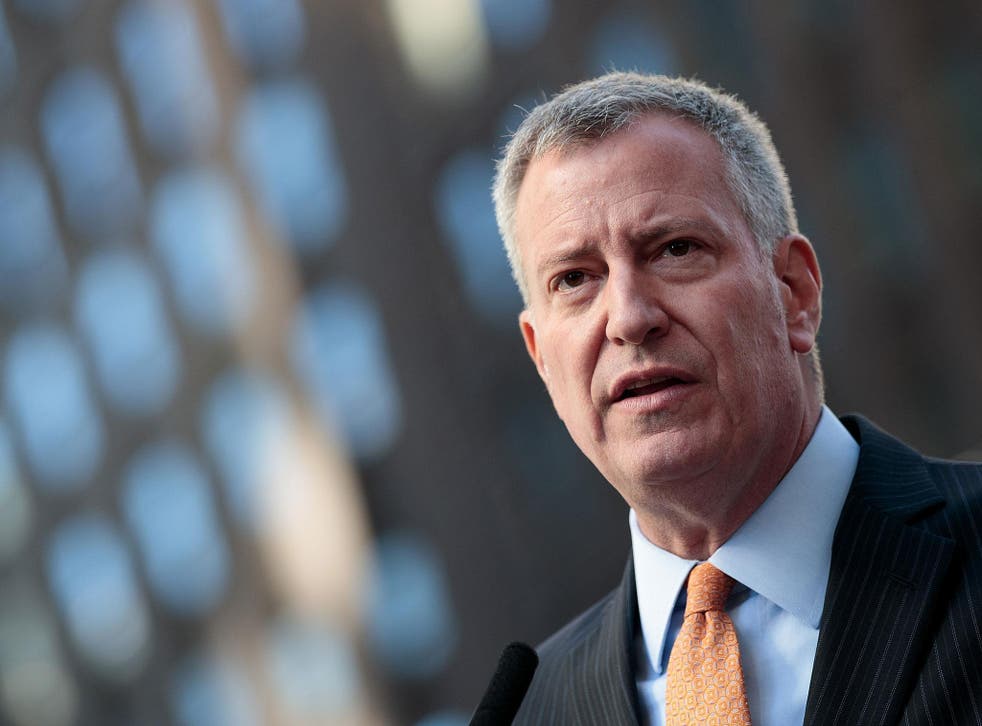 The mayor of New York has pledged that the city will continue its commitment to the Paris Agreement even if Donald Trump abandons the historic accords.
Bill de Blasio is the latest in a growing line of mayors controlling some of America's largest cities who have reinstated their commitment to fight climate change locally.
"The President withdrawing from the Paris Agreement would be horribly destructive for the planet, the country, and this city," he wrote on Twitter.
Trump signs order overhauling Obama's attempts to slow climate change
"President Trump should know that climate change is a dagger aimed straight at the heart of New York City.
"The Paris Accord was the biggest step forward we've taken in many years. It's unconscionable for the president to step away from it.
"But we'll take matters into our own hands. I plan to sign an executive order maintaining New York City's commitment to the Paris Agreement."
Mr Trump has not yet announced his decision but multiple reports say he has told aides he will withdraw the US from the accords, following years of controversial statements on climate change including calling global warming a "hoax".
Eric Garcetti, the mayor of Los Angles, has urged Mr Trump to "embrace" the Paris Agreement and was among more than 70 mayors who pledged to "forge ahead even in the absence of federal support" with an open letter to the President.
10 photographs to show to anyone who doesn't believe in climate change

Show all 10
The letter, sent in December, was signed by Mr Blasio, Mr Garcetti and the mayors of cities including Boston, Chicago, Seattle, Orlando, San Francisco and many more.
American allies around the world have sounded public warnings over the consequences of withdrawing from the agreement, seeing nations including China and Russia restate their commitments.
Li Keqiang, the Chinese Premier, said says fighting climate change is a "global consensus [that is] not invented by China", in apparent reference to a 2012 tweet by Mr Trump where he claimed "global warming was created by and for the Chinese" to damage American trade.
The US is the world's second-largest emitter of carbon dioxide, responsible for 15 per cent of all emissions.
Mr Trump claimed he was still listening to "a lot of people both ways" on Wednesday but the White House signalled that he was likely to decide on exiting the global pact, fulfilling one of his principal campaign pledges.
When signing the agreement last year, Barack Obama said it might one day become viewed as the moment "we finally decided to save the planet".

Join our new commenting forum
Join thought-provoking conversations, follow other Independent readers and see their replies