How will NYC's next mayor handle Covid vaccine requirements?
Both candidates are vaccinated against Covid-19, but only front-runner Eric Adams would maintain city policies, writes Alex Woodward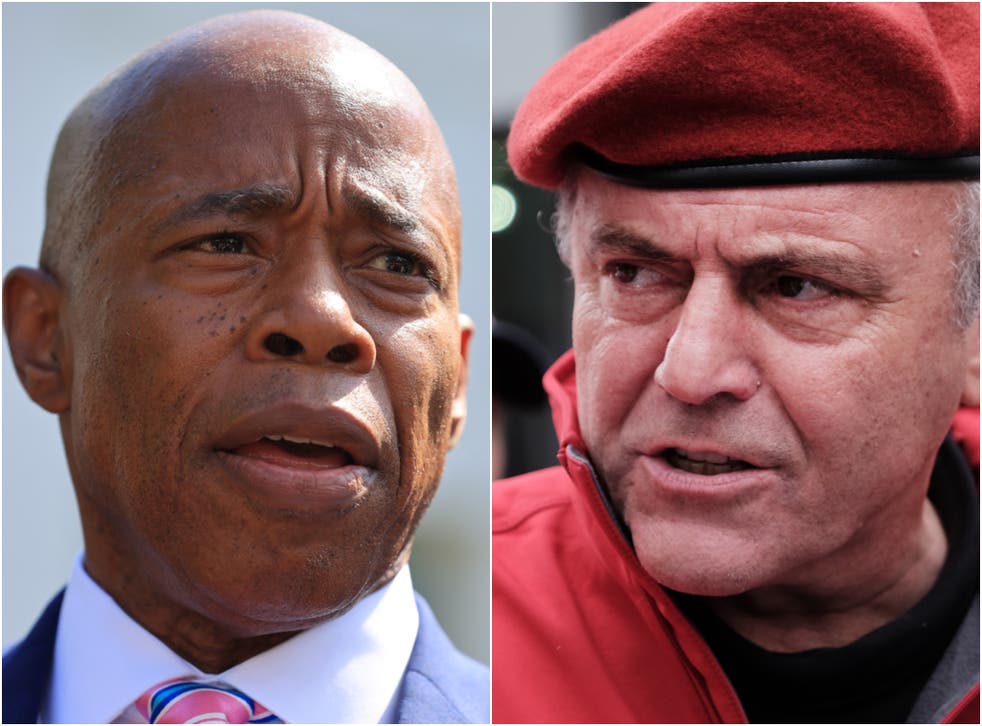 Two men running to be New York City's next mayor have vastly different approaches to vaccinate the city's workforce against Covid-19, after Mayor Bill de Blasio expanded a mandate that will require all city workers be inoculated against a disease that has devastated the city and its public employees.
Democratic candidate Eric Adams – who is favoured to win the general election on 2 November – believes the mayor's action was "correct," he said during the first debate with his opponent, Republican Curtis Sliwa.
Both men are vaccinated, they said, but only Mr Adams – a Brooklyn borough president, former state legislator and retired New York City Police Department captain – said he would uphold the rules. He said he would have first consulted with unions, several of which have criticised De Blasio for implementing the rules.
Join our new commenting forum
Join thought-provoking conversations, follow other Independent readers and see their replies