Cancelled New York Democratic primary must go ahead, judge rules
Andrew Yang and supporters of Bernie Sanders said cancelling primary deprived voters of chance to influence party platform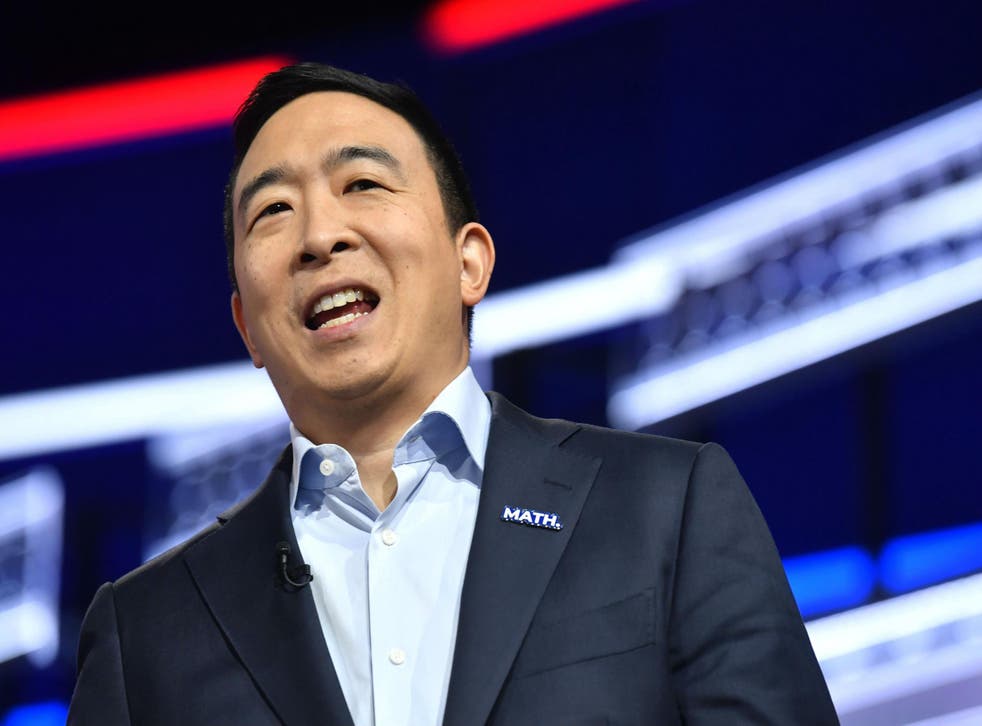 New York State's cancelled Democratic presidential primary will now go ahead after a federal judge ruled the state's move to cancel it unfairly deprived voters and delegates of the chance to influence their party's platform.
The primary was cancelled at the end of April, with the New York Board of Elections removing all names except Mr Biden's from the ballot, as is now provided for under state law if candidates have dropped out. The board cited the risk that voters could contract Covid-19 in the process of casting their ballots, as well as the fact that the result of the primary would make no difference to the nomination.
However, former candidate Andrew Yang and supporters of Bernie Sanders — who suspended his campaign at the start of April after losing a string of crucial primaries — maintained that the primary must go ahead to allow him and other candidates to win delegates to the convention, where the party platform is negotiated and then passed by vote.
In her ruling, Judge Analisa Torres agreed.
"The removal of presidential contenders from the primary ballot not only deprived those candidates of the chance to garner votes for the Democratic Party's nomination," she wrote, "but also deprived their pledged delegates of the opportunity to run for a position where they could influence the party platform, vote on party governance issues, pressure the eventual nominee on matters of personnel or policy, and react to unexpected developments at the Convention.
"And it deprived Democratic voters of the opportunity to elect delegates who could push their point of view in that forum."
Mr Yang issued a statement celebrating the ruling. "I'm glad that a federal judge agreed that depriving millions of New Yorkers of the right to vote was wrong. I hope that the New York Board of Elections takes from this role a newfound appreciation of their role in safeguarding our democracy," he said.
The board of elections has not yet announced whether or not it will appeal Ms Torres's decision.
There is now added support for efforts to radically expand New York State's vote-by-mail option in order to protect voters from the coronavirus. The recent primary in Wisconsin saw multiple Covid-19 cases linked to long lines at polling stations, encouraging several states to consider moving to mail-only voting in time for the election in November.
The New York primary played a major role in the 2016 Democratic primary, albeit in a very different way. Despite early polling showing a close race, Mr Sanders was crushed by Hillary Clinton in a must-win contest late in the calendar.
Register for free to continue reading
Registration is a free and easy way to support our truly independent journalism
By registering, you will also enjoy limited access to Premium articles, exclusive newsletters, commenting, and virtual events with our leading journalists
Already have an account? sign in
Register for free to continue reading
Registration is a free and easy way to support our truly independent journalism
By registering, you will also enjoy limited access to Premium articles, exclusive newsletters, commenting, and virtual events with our leading journalists
Already have an account? sign in
Join our new commenting forum
Join thought-provoking conversations, follow other Independent readers and see their replies