Supreme Court thwarts voter ID law that targeted black voters with 'almost surgical precision'
The law was halted last year but still preceded a dip in black voter turnout in 2016
Clark Mindock
New York Comments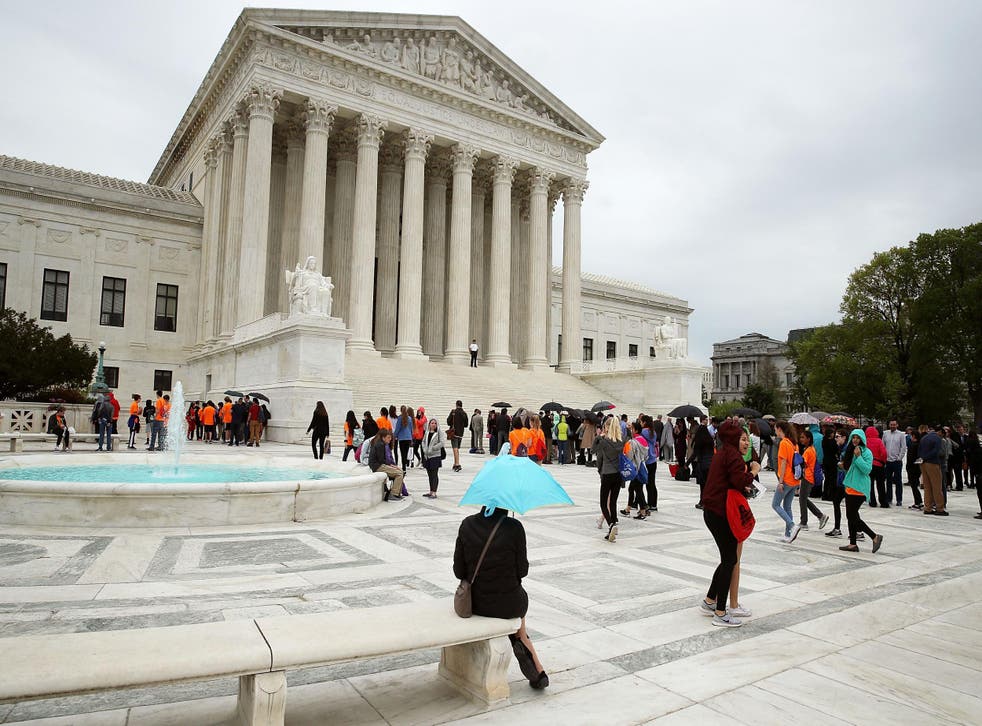 The United States Supreme Court has quelled an attempt by Republicans in North Carolina to reinstate a controversial voter-identification law that a lower court said targeted African American voters with an "almost surgical precision".
The Supreme Court declined to hear the appeal following the ruling last year by the 4th US Circuit Court of Appeals, but did not indicate that it had done so based on the merits of the case.
The voter identification law, championed by state Republicans, required people to show photo ID at the polls, reduced the number of early voting days, eliminated same-day registration, and got rid of out-of-precinct voting.
Chief Justice John Roberts, in a statement that accompanied the court's ruling to not reinstate the law, said that uncertainty around who was actually able to file an appeal on behalf of the state led the court to its decision. Lower courts had agreed with the administration of former President Barack Obama and civil rights groups who argued that the law violated the Constitution's equal protection clause and the 1965 Voting Rights Act, a landmark piece of legislation that prohibited racial discrimination in voting.
Although the law was stopped last year, it preceded a decline in early voter turnout by African Americans in the 2016 election. Black early voter turnout dropped by 8.7 per cent compared to 2012 rates, or about 66,000 votes. It wasn't clear if a lack of enthusiasm may have led to that decline, but other data from southern states with racial voting data did not show a similar decline during that time.
Donald Trump's first 100 days: in cartoons

Show all 33
The North Carolina law was enacted in 2013 following a Supreme Court decision that eliminated the Voting Rights Act requirement that states in the South with histories of voter discrimination — including North Carolina — receive approval from the federal government before changing voting rules.
Register for free to continue reading
Registration is a free and easy way to support our truly independent journalism
By registering, you will also enjoy limited access to Premium articles, exclusive newsletters, commenting, and virtual events with our leading journalists
Already have an account? sign in
Join our new commenting forum
Join thought-provoking conversations, follow other Independent readers and see their replies