North Korea endorses 'wise' Donald Trump over 'dull' rival Hillary Clinton
The dictatorship has described Mr Trump as a 'wise politician'
Rachael Revesz
New York
Tuesday 31 May 2016 14:03 Comments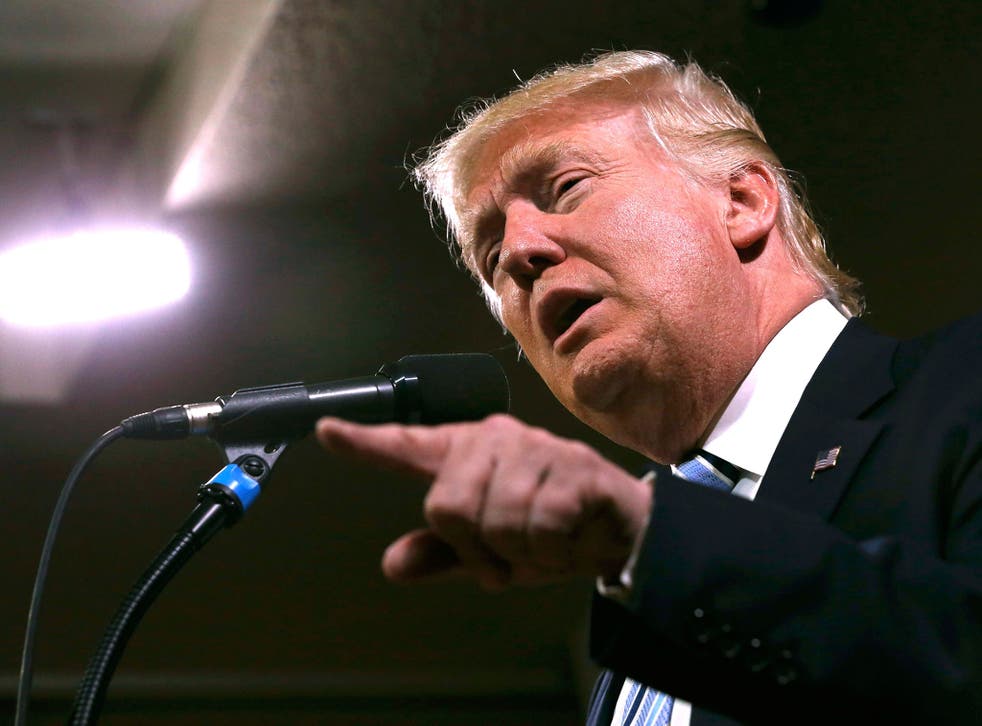 North Korea is supporting Donald Trump as the next president of the US, citing him as "wise" and a "far-sighted presidential candidate."
The editorial in DPRK Today said Mr Trump could unify the Korean Peninsula and favoured his proposal to hold direct talks with their leader Kim Jong-un.
"In my personal opinion, there are many positive aspects to the Trump's 'inflammatory policies'," wrote Han Yong Mook, who said he was a Chinese North Korean scholar.
"Trump said 'he will not get involved in the war between the South and the North,' isn't this fortunate from North Koreans' perspective?"
The businessman turned presumptive presidential nominee proposed in March that South Korea should obtain nuclear bombs and deter North Korea without US aid.
He argued that South Korea and Japan having their own weapons would reduce pressure on the US to jump to action when North Korea acted aggressively.
Life in North Korea captured with a mobile phone

Show all 30
"There'll be a point at which we're just not going to be able to do it anymore. Now, does that mean nuclear? It could mean nuclear," said Mr Trump.
The speech was welcomed in North Korea.
"Yes do it, now … Who knew that the slogan 'Yankee Go Home' would come true like this?" wrote Mr Han. "The day when the 'Yankee Go Home' slogan becomes real would be the day of Korean Unification."
"Yankee go home" is a phrase used to express anger at Americans in a foreign land.
The editorial blasted Hillary Clinton as "dull" and criticised her for "adapting the Iranian model to resolve nuclear issues on the Korean Peninsula".
John Feffer, a director at the Institute for Policy Studies in Washington DC, told NK News that "Pyongyang is hoping that either Trump will be elected (and follows through on his pledges) or that his pronouncements will change the political game in the United States and influence how the Democratic party and mainstream Republicans view Korean issues."
Pyongyang has recently made several calls to re-start talks with Seoul and with Washington DC.
It also published a government statement on 17 May with the aim of improving relations with its neighbour.
A recent YouGov study found that Russia was the only major economy in the world that preferred the property tycoon over Ms Clinton.
Register for free to continue reading
Registration is a free and easy way to support our truly independent journalism
By registering, you will also enjoy limited access to Premium articles, exclusive newsletters, commenting, and virtual events with our leading journalists
Already have an account? sign in
Join our new commenting forum
Join thought-provoking conversations, follow other Independent readers and see their replies