North Korea threatens to restart nuclear programme over 'foolish idea' of US sanctions
Regime's foreign ministry accuses Trump administration of 'behaving arrogantly'
Peter Stubley
Saturday 03 November 2018 13:49 Comments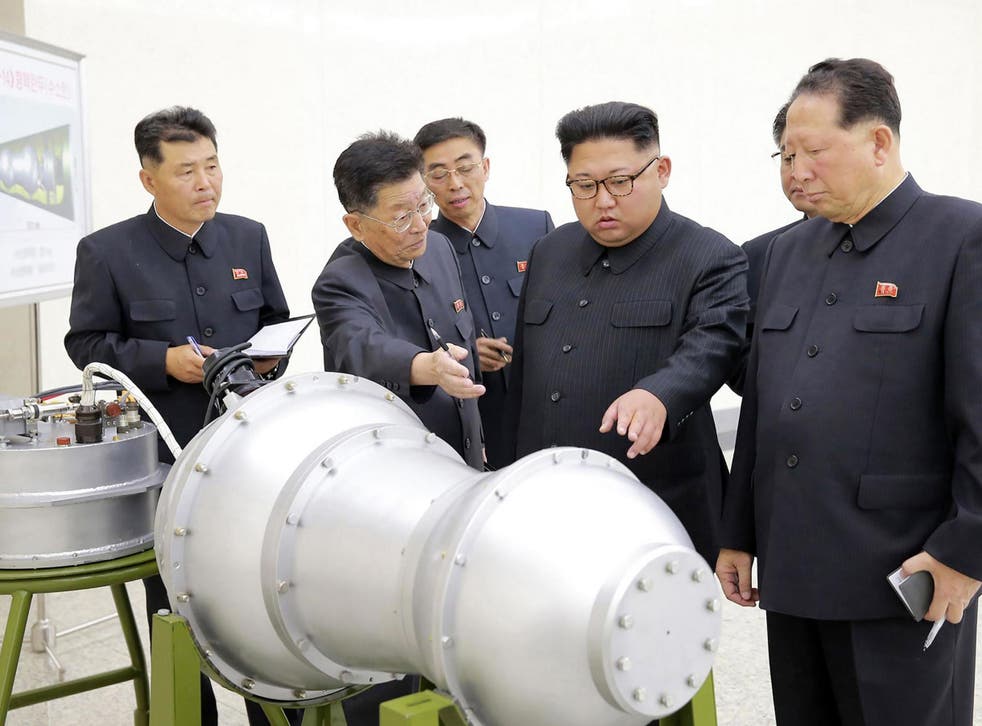 North Korea has threatened to push ahead with its nuclear weapons programme if the US does not lift "foolish" sanctions against the country.
The regime's foreign ministry issued the warning as Mike Pompeo, US secretary of state, indicated economic pressure would be maintained until leader Kim Jong-un followed through on his commitment to denuclearisation.
The war of words follows months of diplomatic wrangling over how to move forward from the June summit between Donald Trump and the North Korean leader.
The statement, issued in the name of the director of the foreign ministry's Institute for American Studies, claimed "the improvement of relations and sanctions is incompatible".
"The US thinks that its oft repeated 'sanctions and pressure' leads to 'denuclearisation' – we cannot help laughing at such a foolish idea," it said.
"If the US keeps behaving arrogantly without showing any change in its stand, while failing to properly understand our repeated demand, the DPRK [Democratic People's Republic of Korea] may add one thing to the state policy for directing all efforts to the economic construction adopted in April, and as a result the word 'pyongjin' may appear again."
Pyongjin, or "dual advancement", refers to the policy of strengthening both the North Korean economy and its nuclear force.
In April Kim Jong-un said the policy had achieved a "great victory" and had allowed the country to shift its focus solely to economic development.
Support free-thinking journalism and attend Independent events
North Korea has since declared a suspension of nuclear and long-range missile tests, as well as the dismantling of its nuclear testing ground, although experts were not invited to observe the event.
Describing those steps as "proactive and goodwill measures", the foreign ministry suggested that the US should lift sanctions before further nuclear talks.
Their statement marked the first time the North said it could potentially resume weapons tests and other development activities.
North Korea military parade celebrating nation's 70th anniversary

Show all 18
Mr Pompeo, in an interview with Fox News on Friday, said he planned to talk with his North Korean counterpart next week.
"A lot of work remains, but I'm confident that we will keep the economic pressure in place until such time as Chairman Kim fulfills the commitment he made to President Trump back in June in Singapore," he said.
No location or date for the meeting was given but it is thought the secretary of state will focus on persuading North Korea to take firmer steps towards denuclearisation and preparations for a second summit.
In September the US president said he expected to meet Kim Jong-un again "in the immediate future".
Growing concern that North Korea is dragging its feet over denuclearisation led South Korea to drop its proposal to lift some of its unilateral sanctions last month, after Mr Trump warned that South Korea could "do nothing" without US approval.
On Saturday rival protest groups gathered near the US embassy in Seoul, South Korea. One supported the US policy of keeping pressure on North Korea while the other opposed it.
Additional reporting by Associated Press
Register for free to continue reading
Registration is a free and easy way to support our truly independent journalism
By registering, you will also enjoy limited access to Premium articles, exclusive newsletters, commenting, and virtual events with our leading journalists
Already have an account? sign in
Join our new commenting forum
Join thought-provoking conversations, follow other Independent readers and see their replies