North Korea 'replaces three top generals' ahead of talks with Donald Trump
A sign of change within the regime as Donald Trump and Kim Jong-un prepare to meet
Jeremy B. White
San Francisco
Monday 04 June 2018 08:11 Comments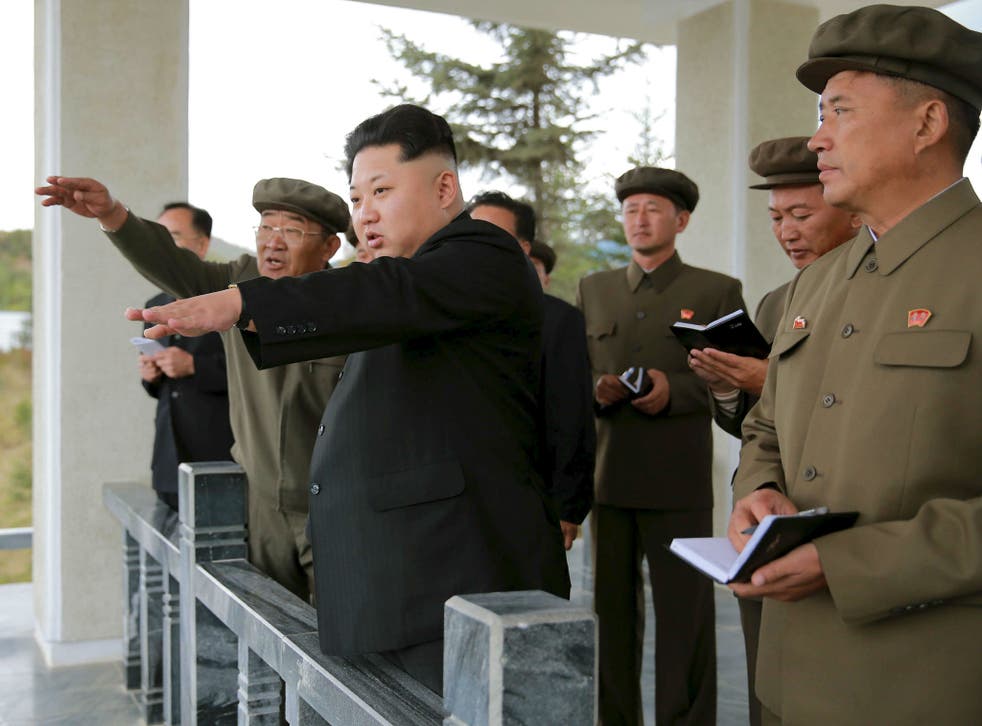 North Korea has reportedly shuffled its top military leadership ahead of an expected meeting between Donald Trump and Kim Jong-un.
Three of the reclusive country's highest-ranking officials were replaced, according to a report in Yonhap news agency that cited an intelligence source who said one of the incoming generals is seen as a "moderate" who could exercise "flexibility in thinking".
It can be difficult to decode leadership turnover within the opaque North Korean regime, where shifting dynamics can lead to purges of the type Mr Kim carried out upon assuming power.
But power and the military are tightly intertwined in North Korea, and the country's martial ambitions are at the centre of a high-stakes diplomatic exchange unfolding across the globe.
After testing a nuclear weapon and a barrage of increasingly sophisticated ballistic missiles - including projectiles capable of hitting the United States - Mr Kim expressed a willingness to denuclearise in inviting Mr Trump to meet.
The regime has since sent mixed signals on its willingness to abandon its nuclear arsenal. While US officials have been in lockstep with their allies on demanding the absolute and verifiable dissolution of North Korea's nuclear programme, US secretary of state Mike Pompeo noted last week that the regime has long seen a nuclear arsenal as a means of self-preservation
Kim Jong-un inspects weapon North Korea says is powerful hydrogen bomb

Show all 6
"There's a long history where North Korea has viewed its nuclear programme as providing the security it needed for the regime", Mr Pompeo said this week after emerging from a meeting with a top-ranking North Korean official who subsequently met with Mr Trump in the Oval Office.
A key goal in talks, Mr Pompeo said, would be convincing the regime that "the real threat to their security is the continued holding onto that nuclear weapons programme and not the converse".
In a development that would dramatically alter the status quo on the Korean Peninsula, the regime has also embraced striking a peace deal with South Korea to formally end the Korean War.
Top North Korean official arrives at the White House to deliver letter from Kim Jong Un
After the conflict technically stalled into a truce decades ago, the two Koreas have remained in a hostile stalemate, watching each other across a heavily fortified border.
American negotiators have been meeting with their counterparts within the demilitarised zone, and Mr Kim earlier this year crossed the border to meet with South Korean president Moon Jae-in - believed to be the first time a North Korean leader visited the south.
Register for free to continue reading
Registration is a free and easy way to support our truly independent journalism
By registering, you will also enjoy limited access to Premium articles, exclusive newsletters, commenting, and virtual events with our leading journalists
Already have an account? sign in
Join our new commenting forum
Join thought-provoking conversations, follow other Independent readers and see their replies