North Korea: China on 'high alert' as tensions escalate between Pyongyang and White House
North Korea recently conducted a failed nuclear test but are within striking distance of Seoul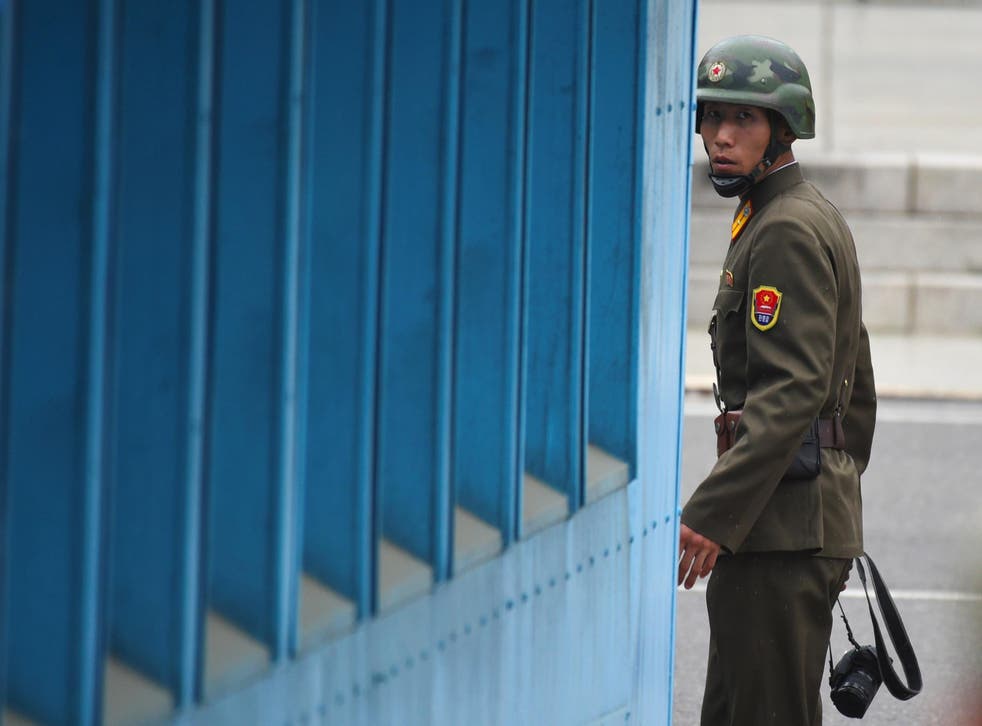 China's military is on "high alert" in light of the increased tensions between the US and North Korea.
North Korean state media warned the US they have "super-mighty preemptive strike" planned should the US try to deter its nuclear weapons program with military force after Donald Trump said Americans "always have to be concerned" about the prospect of a thermonuclear war with the communist nation.
The warning came after US Secretary of State Rex Tillerson said the US was looking for "ways in which we can bring pressure on the regime in Pyongyang." National Security Advisor HR McMaster also commented that "all of our options are on the table" to deter North Korea's nuclear weapons programme.
Mr McMaster's comment is "not abnormal," Bruce Bennett, a Senior International/Defense Researcher at the RAND Corporation, told The Independent.
Previous administrations have taken that stance on numerous occasions.
North Korea has also made such threats before as well but now China's patience with their one-time ally in Pyongyang is "wearing thin" and escalating the situation, according to TJ Pempel, a political science professor at the University of California-Berkeley.
He told The Independent that what is new is the US "posturing".
Obama "didn't do stupid things like pretend a US aircraft carrier in Indonesia was part of an armada off the coast of North Korea ready to 'respond' at any minute," said Mr Pempel referring to the error by the White House about the position of the USS Carl Vinson.
Mr Bennett argued that North Korea had no other option but to make the "super mighty" threat due to "enough elites in [the country] knowing what is going on."
He said what leader Kim Jong-un is doing is really a way to get the US to back down, knowing past administrations have been so averse to another conflict on the peninsula after the Korean War in the 1950s.
Seoul, with its population of 10 million, is also within ballistic missile-striking distance of North Korea. It has much "more retaliatory capability" than it has in the past, according to Mr Bennett.
"In some ways South Korea would love to see us stand up to North Korea" because of that, he said.
However, Mr Pempel noted that South Korean media has not taken kindly to Donald Trump's aggressiveness on the matter and that the country "want[s] and deserve consultation before any military moves."
US options are limited as a result of Seoul's location as well. Mr Bennett said a "surgical strike" on North Korean rocket plants, for example, is not really an option.
Mr Kim would no other option but to respond due to the political culture of the country, he said.
"How do they know it's not just phase one?" of a large-scale war, Mr Bennett posited.
The problem for China is a complex one. On the one hand they want peace and stability on the peninsula to their north and know that North Korea's recent failed nuclear test may be indicative of their programme. However, they are also angry at Mr Kim for testing the weapons.
Tightening sanctions on North Korea is an option for China, but they "don't want to see the regime collapse and have American troops on their border," said Mr Pempel.
Reigning in Mr Kim without getting involved in a larger conflict will require caution on their part despite readying their missile-capable bombers.
Mr Bennett said the North Koreans have a sense that they and the US "are not really playing chess" because Mr Trump appears to only be thinking about the next move by considering a surgical strike as a real option.
"If you play chess you're regularly thinking several moves ahead."
Join our new commenting forum
Join thought-provoking conversations, follow other Independent readers and see their replies