Trump supporters attack NPR for tweeting 'propaganda' before finding out it was the Declaration of Independence
'This is spam'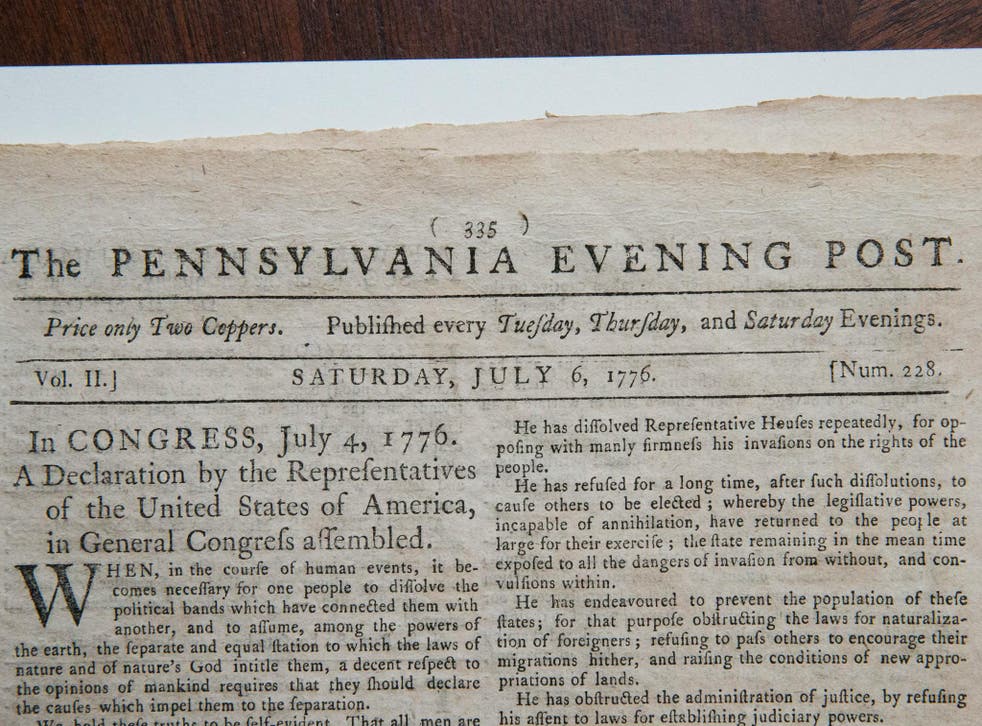 National Public Radio (NPR) tweeted the Declaration of Independence line by line for the 4 July holiday and Donald Trump's supporters were not impressed.
NPR meant the series of more than a 100 tweets as a celebration of the founding document of the country and did it to honour of a 29-year tradition of reading the Declaration on air.
Some saw the tweets as particularly relevant to the state of current affairs and praised the action as a reminder of why federal funding for the public broadcaster should not be cut, as the Trump administration has proposed.
However, the tweets drew the ire of several more people; some tweeting that NPR was inciting violence and revolution against Mr Trump.
Some were short and to the point, though misspelt:
And some were deleted after people realised their mistake, but were still documented by writer and Twitter user Parker Molloy:
More than a few people thought the tweets were justification for the broadcaster to lose funding and called the tweets "trash".
At least one person recognised his "stupid" moment, however, after ironically tweeting that NPR was calling for a "revolution" and makes a good point about the Declaration of Independence.
Join our new commenting forum
Join thought-provoking conversations, follow other Independent readers and see their replies