NRA no longer has to identify major donors to the IRS
Critics of the decision say it could lead to 'dark money' and concealed foreign donations to politically active organisations
Chris Riotta
New York
Tuesday 17 July 2018 18:20 Comments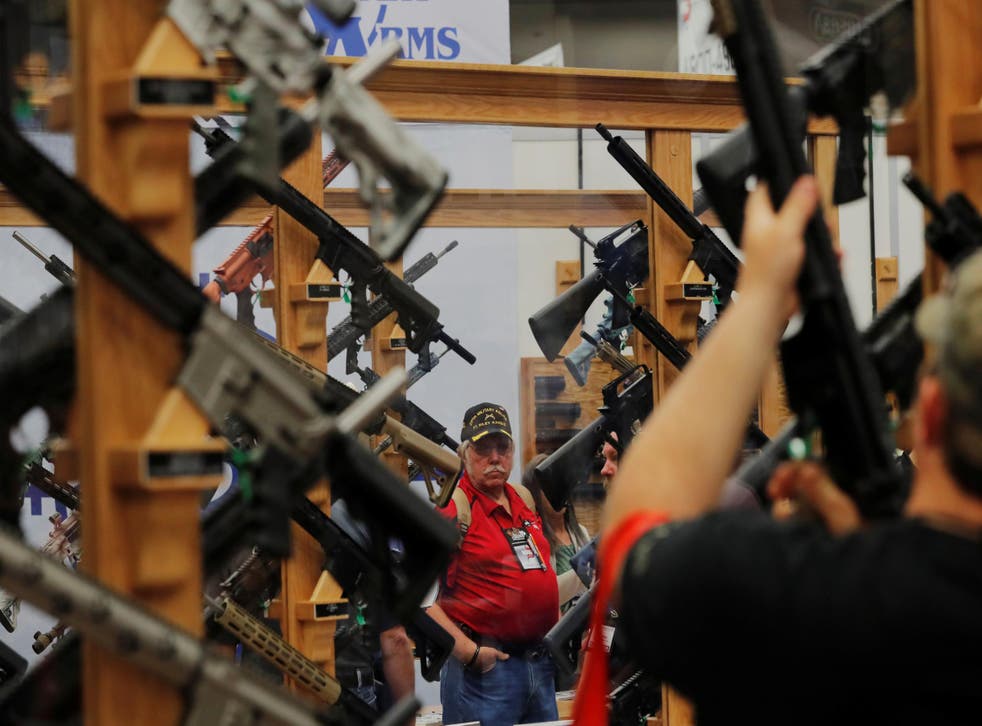 The Treasury Department will no longer require certain non-profit groups to disclose the names of major donors to the Internal Revenue Service (IRS).
Groups that do not receive tax-deductible donations can now remove the names of donors who contribute $5,000 or more from their annual tax returns. Charities and other organisations receiving tax deductions for outside contributions are still required to report all of their donors, however.
The move impacts politically active lobbying organisations such as the National Rifle Association (NRA), which contributed $30m to help Donald Trump get elected, and Americans for Prosperity, a group closely associated with billionaire political donors, the Koch brothers, as well as labour unions and the NAACP.
Many of the conservative-leaning organisations affected by the decision reportedly viewed the rule change as a long-sought goal.
"The IRS is already a toothless watchdog when it comes to overseeing non-profits," Robert Maguire, political nonprofit investigator for the Centre for Responsive Politics, told CNN. "But it should have donor information that it can use to effectively oversee the political activity of these groups … It's a boon to anyone who wants to spend large amounts of money on politics without any accountability."
Steve Mnuchin, secretary of the Treasury Department, defended the decision from critics who argued that a lack of federal oversight could lead to "dark money" and concealed foreign donations increasingly impacting national politics.
ECB President Mario Draghi refers indirectly to Steve Mnuchin's exchange rate comments
"Americans shouldn't be required to send the IRS information that it doesn't need to effectively enforce our tax laws," he said in a statement. "The IRS simply does not need tax returns with donor names and addresses to do its job in this area".
The decision was made public on Monday night, just as the Justice Department announced charges against Maria Butina, an alleged Russian foreign agent who embedded herself into Republican leadership circles through the NRA.
Ms Butina is accused of "infiltrating organisations having influence in American politics, for the purpose of advancing the interests of the Russian Federation".
World news in pictures

Show all 50
According to the indictment, an American citizen "worked with [Ms Butina] to jointly arrange introductions to US persons having influence in American politics, including an organisation promoting gun rights ... for the purpose of advancing the agenda of the Russia Federation".
An attorney for Ms Butina denied the allegations, saying his client "intends to defend her rights vigorously and looks forward to clearing her name".
Still, the US Chamber of Commerce celebrated the rule change, claiming the move will reduce filing costs for both the federal government and impacted organisations.
"This action will help ensure that sensitive donor information will not fall into the hands of those who wish to suppress the First Amendment right to free speech," Blair Holmes, a spokesperson for the chamber, told CNN.
Register for free to continue reading
Registration is a free and easy way to support our truly independent journalism
By registering, you will also enjoy limited access to Premium articles, exclusive newsletters, commenting, and virtual events with our leading journalists
Already have an account? sign in
Join our new commenting forum
Join thought-provoking conversations, follow other Independent readers and see their replies