Barack Obama had the most-liked tweet of 2017
Former President's response to Charlottesville violence was Twitter's most popular of the year, with Trump trailing far behind
Jeremy B. White
San Francisco
Tuesday 05 December 2017 22:00 Comments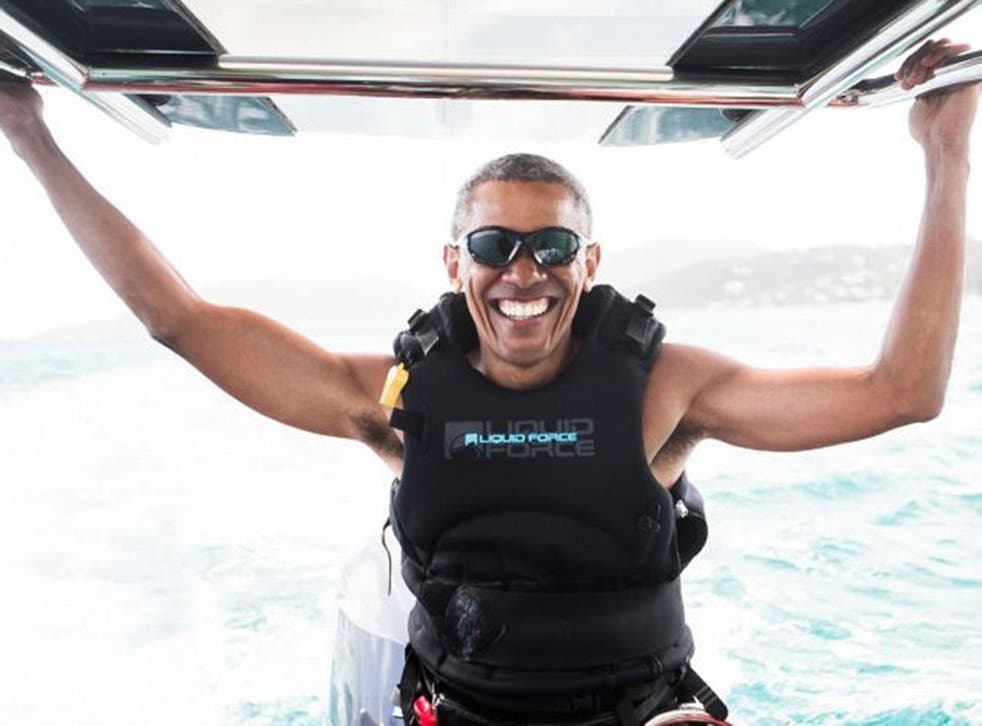 Former US President Barack Obama can lay claim to having had an impressive year on Twitter - even eclipsing his more-prolific successor in the Oval Office.
The former President had the most-liked tweet of the year, according to Twitter, while Presiddent Donald Trump did not register in the top ten retweeted Twitter messages
Mr Obama's topped the list for a tweet he sent in the aftermath of a Charlottesville, Virginia white supremacist rally descending into violence. That response offers a sharp contrast to the uproar after Mr Trump equated neo-Nazis with leftist protesters, suggesting both bore responsibility for the bloodshed.
The former President's paean to diversity and denunciation of hatred earned spurred nearly 4.6 million people to click the small heart icon — the most of any tweet this year. It was also the second-most retweeted.
Also landing in the top-three most liked tweets of the year was Mr Obama's message of support for Senator John McCain, a onetime political rival Mr Obama defeated in the 2008 election, after the Arizona Republican was diagnosed with brain cancer.
Two more of Mr Obama's tweets were among the ten most shared of the year, and both of them came in the twilight of his time in office.
Barack Obama's best moments in the White House

Show all 11
One urged Americans to embrace their ability to effect change, and the other — issued on the day of Mr Trump's inauguration — said his time in office had been "the honor of my life".
By contrast, Mr Trump did not have a tweet that was one of the top-ten most retweeted or liked of the year despite the volume of Twitter messages he issues, often in early-morning bursts, denouncing rivals or weighing in on policy issues and current events.
That's not to say Mr Trump didn't register in the minds of Twitter users. No world leader was tweeted about more.
While Mr Trump has issued more than twice as many tweets as his predecessor, Mr Obama has the clear edge in followers. Mr Obama referenced that advantage during a recent speech in which he implored Mr Trump to "think before you tweet".
Register for free to continue reading
Registration is a free and easy way to support our truly independent journalism
By registering, you will also enjoy limited access to Premium articles, exclusive newsletters, commenting, and virtual events with our leading journalists
Already have an account? sign in
Join our new commenting forum
Join thought-provoking conversations, follow other Independent readers and see their replies