John Boehner says Republicans will 'never' repeal and replace Obamacare
The former House Speaker also said Donald Trump should refrain from attacking the press: 'Never get into a pissing match with a skunk'  
Alexandra Wilts
Washington DC
Tuesday 25 July 2017 18:41 Comments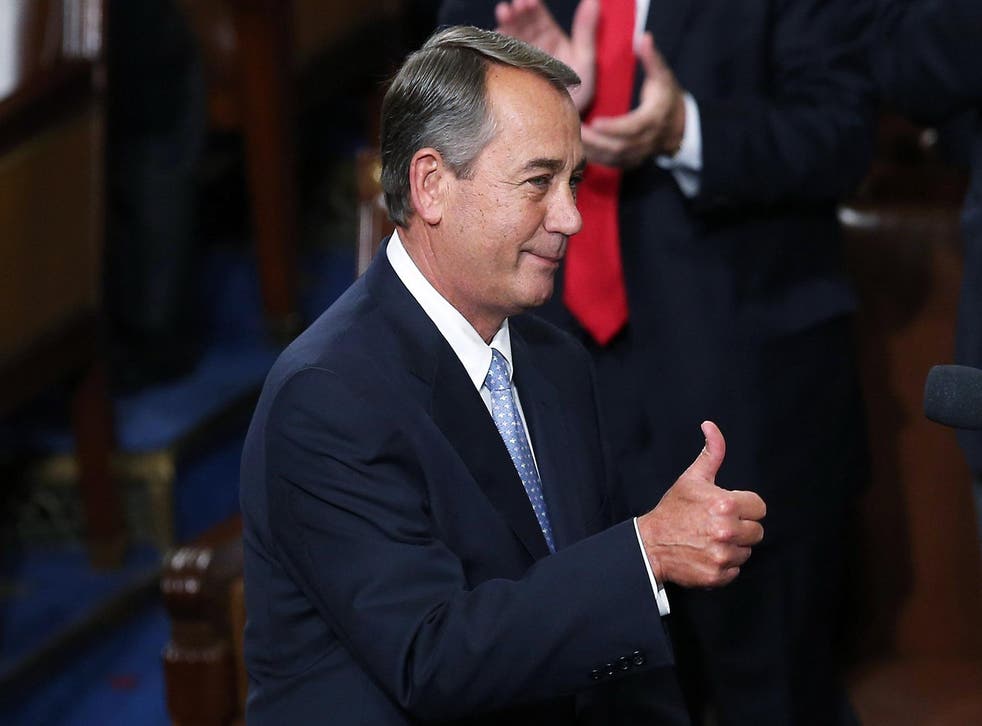 Former Speaker of the House John Boehner has said that Republicans will "never" repeal and replace Obamacare.
At a business gathering in Las Vegas, Mr Boehner said Americans have grown accustomed to the law passed in 2010 while he was the House's Republican leader.
Mr Boehner's comments are a departure from Donald Trump's rhetoric saying "Obamacare is death".
Over the past month, Republican leaders in the Senate have struggled to garner support from members of their own party for legislation that would repeal and replace Obamacare, otherwise known as the Affordable Care Act.
Moderates are worried that millions of people would lose their insurance following cuts to Medicaid – a healthcare programme for the poor that was significantly expanded under the ACA. Meanwhile, conservatives assert that the bill does not do enough to erase Democratic former President Barack Obama's signature domestic legislation.
"Here we are, seven months into this year, and yet they've not passed this bill. Now, they're never – they're not going to repeal and replace Obamacare," Mr Boehner told a private crowd according to video footage obtained by the Washington Post.
Iran's 'Trumpism' contest

Show all 10
"It's been around too long," he continued. "And the American people have gotten accustomed to it. Governors have gotten accustomed to this Medicaid expansion, and so trying to pull it back is really not going to work."
Mr Boehner suggested Republicans may be able to gradually get rid of provisions of Obamacare, but not the entire law.
"When it's all said and done, you're not going to have an employer mandate anymore, you're not going to have the individual mandate," Mr Boehner said. "The Medicaid expansion will be there. The governors will have more control over their Medicaid populations and how to get them care, and a lot of Obamacare taxes will probably go."
Mr Boehner, who left Congress almost two years ago, also had some comments about Mr Trump's social media habits and said that the President should refrain from attacking the media.
"You never get into a fight with people who buy ink by the barrel. He does it every day," the former congressman said, before adding, "Never get into a pissing match with a skunk. He does it every day."
"It may have worked during the campaign. But I think he would do himself well if he would just slow the tweeting down and just focus on what he's doing and not being critical," he added.
Register for free to continue reading
Registration is a free and easy way to support our truly independent journalism
By registering, you will also enjoy limited access to Premium articles, exclusive newsletters, commenting, and virtual events with our leading journalists
Already have an account? sign in
Join our new commenting forum
Join thought-provoking conversations, follow other Independent readers and see their replies