Police sent to round up Republicans hiding out of state to prevent climate change legislation in senate
'Send bachelors and come heavily armed', one Republican warns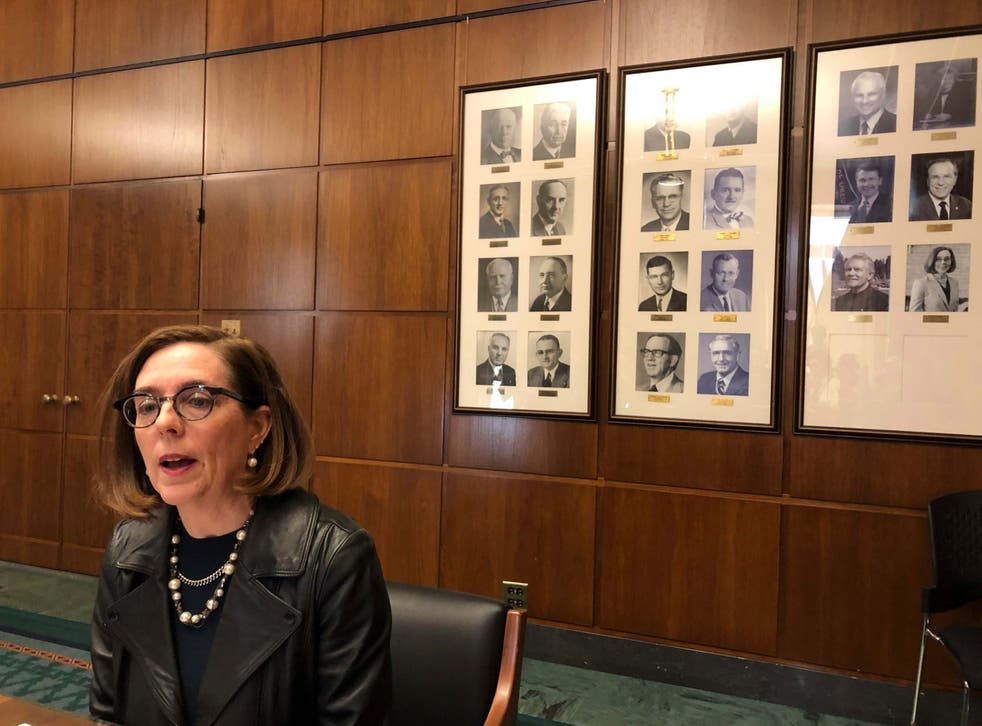 Oregon governor Kate Brown has given the go-ahead to state police to round up Republican lawmakers and bring them back to the state capital, after several fled the state to avoid voting on a climate change bill.
The drastic move comes after Republican state senators walked out of the statehouse in Salem, saying that a climate bill up for consideration would be a major detriment to "energy intensive, trade-exposed" businesses in rural communities around the state.
The bill has already passed the state House, but Republicans in the state senate can still muster up enough votes to deny the upper chamber a vote based on procedural rules.
"The Senate Republicans have decided to abandon their duty to serve their constituents and walk out. The Senate Democrats have requested the assistance of the Oregon State Police to bring back their colleagues to finish the work they committed to push forward for Oregonians," Ms Brown said in a press release.
She continued: "As the executive of the agency, I am authorising the State Police to fulfil the Senate Democrats' request. It is absolutely unacceptable that the Senate Republicans would turn their back on their constituents who they are honour-bound to represent here in this building. They need to return and do the jobs they were elected to do."
Coral reefs: Trying to combat climate change damage

Show all 25
The climate bill that Republicans have found so distasteful would establish a cap-and-trade system to regulate greenhouse gas emissions, and would make the state the second in the country to establish such a situation.
The prospect that police would get involved had already brought threats of violence from Republicans in the state senate.
Support free-thinking journalism and attend Independent events
"This is what I told the superintendent," state senator Brian Boquist, said on Wednesday, referring to the Oregon State Police superintendent. "Send bachelors and come heavily armed. I'm not going to be a political prisoner in the state of Oregon. It's just that simple."
Join our new commenting forum
Join thought-provoking conversations, follow other Independent readers and see their replies