Twitter suspends Republican candidate for racist Meghan Markle message with image of Cheddar Man
Tweet captioned with: 'Honey does this tie make my face look pale?'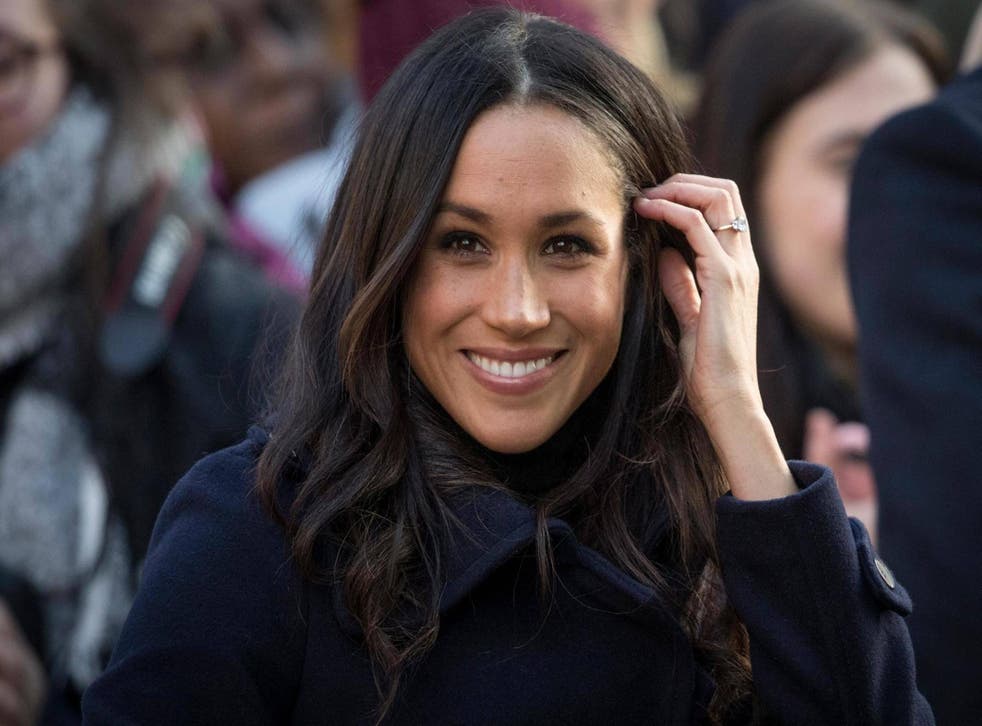 Twitter has suspended a Republican congressional candidate's account after he posted an image of Meghan Markle photoshopped with the face of Cheddar Man.
Paul Nehlen, a white nationalist who is a fringe challenger of House Speaker Paul Ryan, was accused of racism after he tweeted a photo of Prince Harry standing next to his fiance, who has previously described herself as bi-racial.
​Markle's face was superimposed with an image of Cheddar Man, the first modern Briton. DNA analysis on his 9,000-year-old remains recently revealed he had dark skin.
Mr Nehlen's tweet was captioned: "Honey does this tie make my face look pale?"
Mr Nehlen, famed for making inflammatory remarks, has previously referred to himself as "pro-white". He criticised the research on Cheddar Man as a way of "disappearing whites or dispossessing whites of their homelands."
Patrick J Adams defended Markle, his former Suits co-star, heaping praise on her "power and compassion".
Taking to Twitter, he called Mr Nehlen "a sad and sick man with no sense of shame or class".
He added: "Get a life. And don't go anywhere near MM - she's got more power, strength, honour and compassion in her fingernail than you'll ever know in this lifetime. Way above your weight class."
Mr Nehlen, who has been described as "a defiant mouthpiece for the racist alt-right" by the Southern Poverty Law Centre, appeared to try and defend his tweet about Ms Markle.
He claimed he was protesting against claims "whites never existed."
In a Facebook post, he wrote: "A deliberately inflammatory article (that I'd argue is pure junk science) was published indicating Brits, and by extension, Americans, came from this Cheddar Man character. In response, I lampooned the article."
World news in pictures

Show all 50
Before his suspension from Twitter, Mr Nehlen said: "Publishing an article disappearing whites or dispossessing whites of their homelands is wrong; made worse when claiming 'science' to 'prove' whites never existed. I made a joke of it. It's not a laughing matter, so I chose to laugh about it."
Mr Nehlen, who has gained the praise of US president Donald Trump for his support, was suspended from Twitter for a week in January for infringing rules which ban anti-Semitic content.
He was fiercely criticised after he tweeted a list of his critics and claimed most of them are Jewish. Mr Nehlen, who regularly uses the slogan "It's OK to be white", later posted the names and contact details of critics who reached out to his campaign - some of whom claimed they had received harassing calls and messages.
During an appearance on former Ku Klux Klan Grand Wizard David Duke's radio show in January, Mr Nehlen said his expulsion from the far right news site Breitbart "reveals to me that, in fact, Jews control the media."
Register for free to continue reading
Registration is a free and easy way to support our truly independent journalism
By registering, you will also enjoy limited access to Premium articles, exclusive newsletters, commenting, and virtual events with our leading journalists
Already have an account? sign in
Register for free to continue reading
Registration is a free and easy way to support our truly independent journalism
By registering, you will also enjoy limited access to Premium articles, exclusive newsletters, commenting, and virtual events with our leading journalists
Already have an account? sign in
Join our new commenting forum
Join thought-provoking conversations, follow other Independent readers and see their replies