Dreamer mom says Paul Ryan is 'not meeting the promises' he made on DACA
It often appears to her as if Congress is playing a 'game', she said 
Alexandra Wilts
Washington DC
Thursday 25 January 2018 00:58 Comments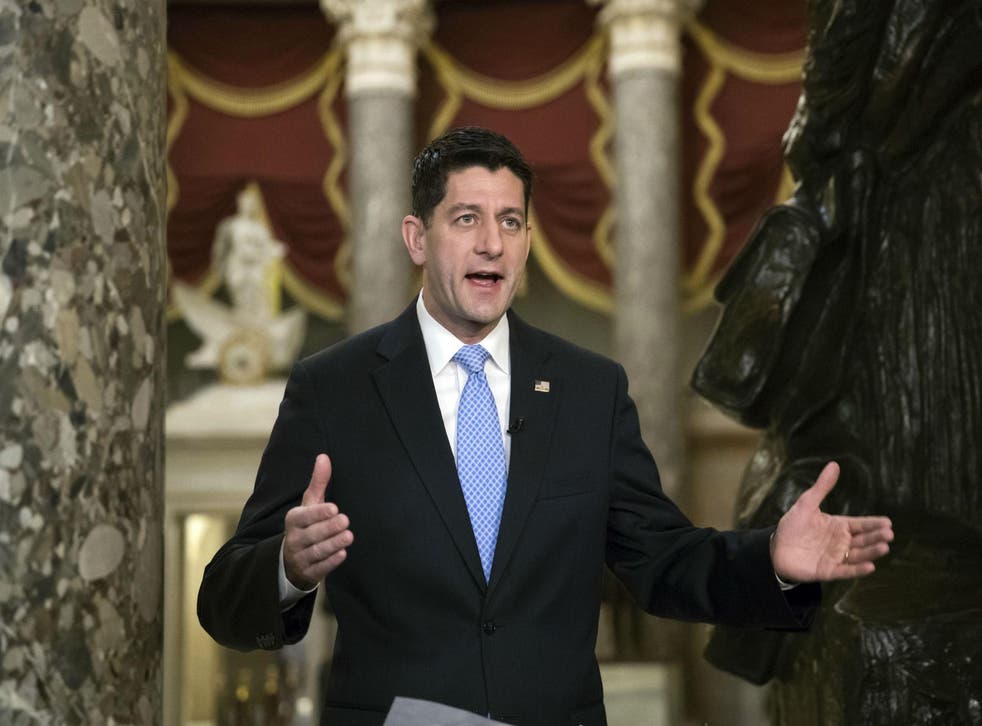 A mother who was brought to the US illegally as a child has said House Speaker Paul Ryan is "not meeting the promises that he made" when he told her last year to not worry about being deported.
About a year ago at a CNN town hall, "dreamer" Angelica Villalobos asked Mr Ryan whether people like her – beneficiaries of the Deferred Action for Childhood Arrivals programme, or DACA – should be expelled from the US.
"No," Mr Ryan replied. "I'm sure you're a great contributor to [your] community."
"I hope your future is here," he said, adding that "we have to find a way to make sure that you can get right with the law." He also stressed that President Donald Trump agreed.
Republicans, including Mr Ryan, called the Obama era-programme unconstitutional, believing it to be an abuse of executive powers.
Since Mr Ryan's comments at the town hall, Mr Trump has rescinded DACA, which offers people brought to the US illegally as children the temporary right to live, study and work in America. He has given Congress until March 5 to come up with a permanent legislative solution for the programme.
But immigration is a tough issue for Congress, and was a sticking point during the most recent budget negotiations that resulted in a government shutdown.
Several Democrats insisted that they would not vote for a short-term spending bill unless it included protections for Dreamers.
Donald Trump's first year: in pictures

Show all 29
To end the impasse, Senate Majority Leader Mitch McConnell promised to address the dreamer issue, either through the next spending bill or thereafter – a pledge that top Senate Democrat Chuck Schumer said was enough for Democrats to agree to help end the government closure.
But Mr Ryan in the House of Representatives has not made any such promise in the House, with some of the chamber's Republicans making it clear they don't want to take any steps on DACA during the latest budget negotiations. The government is only funded through February 8.
Ms Villalobos appeared with her daughter on "The Last Word With Lawrence O'Donnell," and reminded Mr Ryan of his words last year.
"He needs to think about what he said," Ms Villalobos said. "He's not meeting the promises that he made."
It often appears to her as if Congress is playing a "game", she added, and that the uncertainty affecting their lives is "very scary at times".
Register for free to continue reading
Registration is a free and easy way to support our truly independent journalism
By registering, you will also enjoy limited access to Premium articles, exclusive newsletters, commenting, and virtual events with our leading journalists
Already have an account? sign in
Join our new commenting forum
Join thought-provoking conversations, follow other Independent readers and see their replies