Paul Ryan: It is not Congressional Republicans' job to defend Donald Trump against Russia collusion allegations
House Speaker responds to President's calls for protection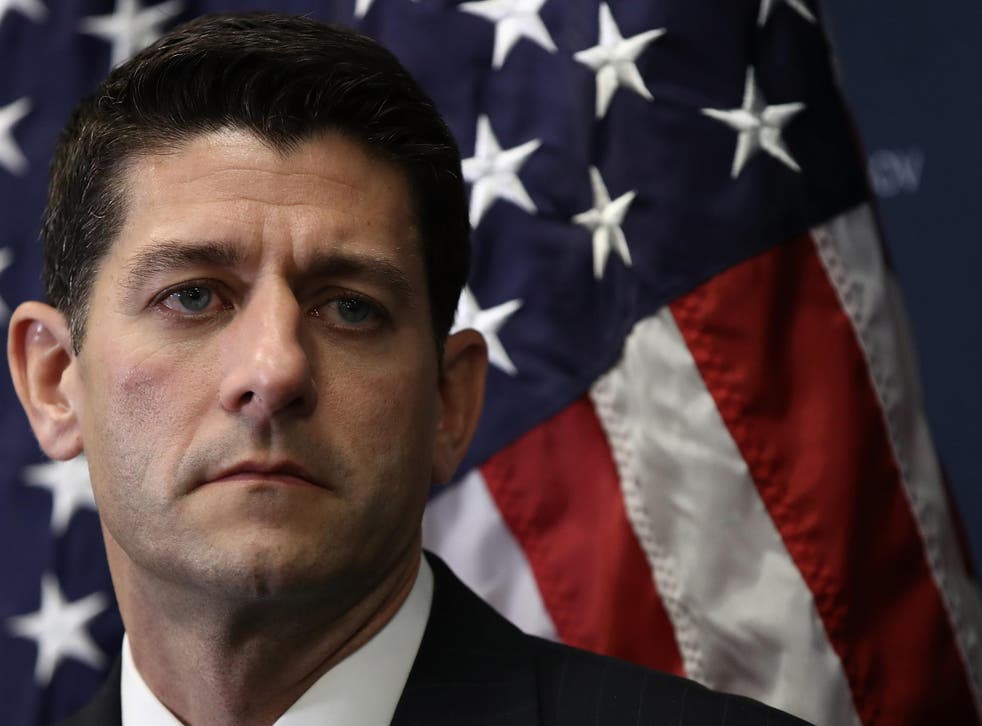 Paul Ryan has said Republicans in Congress should not spend all their time defending Donald Trump, after the President accused them of failing to protect him.
Mr Ryan also defended special counsel Robert Mueller – who is leading the probe into Russian interference in the 2016 Presidential election – saying he was "anything but" biased against the Republican Party.
The House Speaker made the comments after Mr Trump tweeted: "It's very sad that Republicans, even some that were carried over the line on my back, do very little to protect their President".
Trump has lowest approval rating of modern US Presidents
Kellyanne Conway on Monday launched a scathing attack on Mr Mueller, describing his legal team as a "band of Democratic donors". A number of the lawyers working alongside him on the inquiry into Russian meddling have contributed to the Democrat Party.
But Mr Ryan argued Mr Mueller did not favour the Democrats. "I don't think many people are saying Bob Mueller is a biased partisan. He's really, sort of, anything but," Mr Ryan told Wisconsin radio programme The Jay Weber Show.
"Remember, Bob Mueller is a Republican, who was appointed by a Republican, who served in the Republican administration, who crossed over and stayed on until his term ended."
He added that it was important that investigations into possible Russian collusion were held independently.
"The point is we have an investigation in the House, an investigation in the Senate and a special counsel, which sort of de-politicises this stuff and gets it out of the political theatre, and that is, I think, better to get this off to the side," he said.
"I think the facts will vindicate themselves, and then let's just go do our jobs."
In pictures: President Donald Trump on tour

Show all 39
When asked why Republicans were not doing more to defend the Trump campaign in the face of a barrage of allegations, he said they were not "spending all of our time on this because that's not what we were elected to do.
"We were elected to solve people's problems and focus on their issues and that's what we're focused on."
Register for free to continue reading
Registration is a free and easy way to support our truly independent journalism
By registering, you will also enjoy limited access to Premium articles, exclusive newsletters, commenting, and virtual events with our leading journalists
Already have an account? sign in
Register for free to continue reading
Registration is a free and easy way to support our truly independent journalism
By registering, you will also enjoy limited access to Premium articles, exclusive newsletters, commenting, and virtual events with our leading journalists
Already have an account? sign in
Join our new commenting forum
Join thought-provoking conversations, follow other Independent readers and see their replies