Pelosi mocked AOC in 'childlike voice' while hitting out at The Squad for attention grabbing, new book claims
'Her anger at the four new progressive congresswomen was palpable'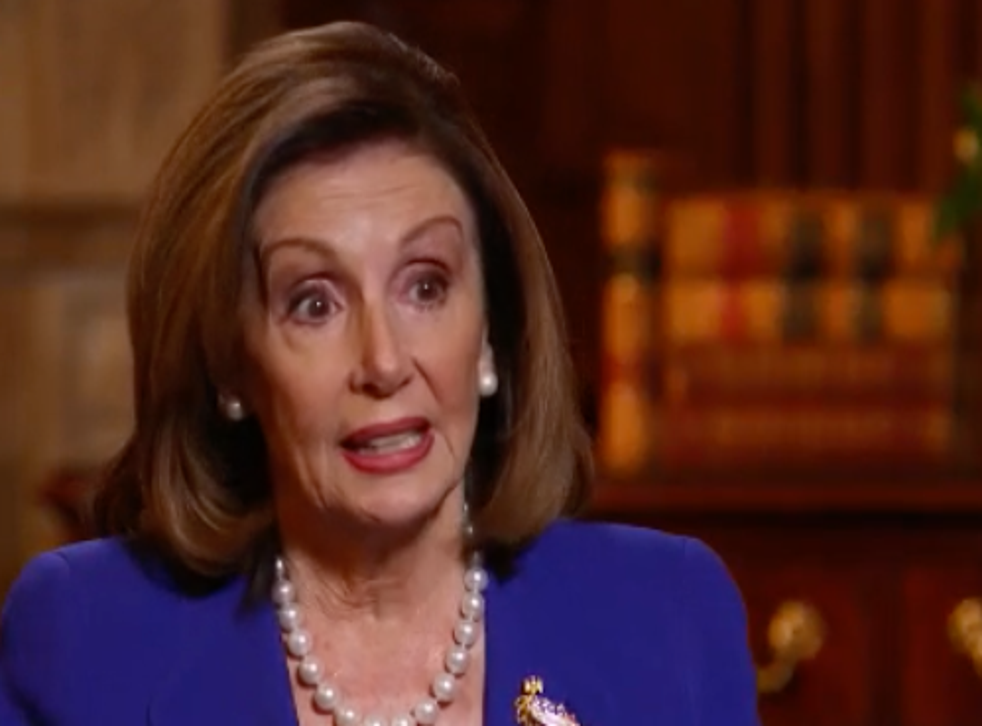 Leer en Español
House Speaker Nancy Pelosi once mocked Alexandria Ocasio-Cortez by talking to her in a child-like voice and hit out at "The Squad" of progressive women representatives, according to a soon-to-be-out book.
Ms Pelosi gave blunt advice to New York representative Ocasio-Cortez by adopting the child-like voice and saying: "You're not a one-person show. This is the Congress of the United States."
Veteran award-winning journalist Susan Page of USA Today would be releasing the biography of Ms Pelosi called "Madam Speaker: Nancy Pelosi and the Lessons of Power."
According to the book's excerpt released in Axios, Ms Page recalled an interview conducted with Ms Pelosi in July 2019 for the book following her dispute with the Squad — a group consisting of Ilhan Omar, Ayanna Pressley, Rashida Tlaiba and Ms Ocasio-Cortez.
Ms Pelosi and the Squad were at odds and exchanged barbs over a number of issues, including the issue of the women lawmakers criticising Democrats in public.
Ms Pelosi's "anger at the four new progressive congresswomen was palpable," Ms Page wrote after one of the 10 interviews of her with the House Speaker for the new biography.
The House Speaker also expressed the "pain" she felt when she came to know former president Donald Trump would lead America after winning the elections.
She was "horrified" after Mr Trump won the election and "saw him as unfit for the White House," according to the upcoming book.
"The election of Donald Trump was stunningly scary, and it was justified to be scared," she had said to Ms Page in an interview.
The book would also talk about the first phone call between her and Mr Trump when the former president allegedly asked Ms Pelosi to talk to his daughter about bipartisan Congressional Caucus for Women's Issues.
Register for free to continue reading
Registration is a free and easy way to support our truly independent journalism
By registering, you will also enjoy limited access to Premium articles, exclusive newsletters, commenting, and virtual events with our leading journalists
Already have an account? sign in
Register for free to continue reading
Registration is a free and easy way to support our truly independent journalism
By registering, you will also enjoy limited access to Premium articles, exclusive newsletters, commenting, and virtual events with our leading journalists
Already have an account? sign in
Join our new commenting forum
Join thought-provoking conversations, follow other Independent readers and see their replies