Pentagon delayed promotion of two female generals over fears Trump would block them
Top brass at the Defense Department reportedly worried the two female generals would never get Trump's blessing.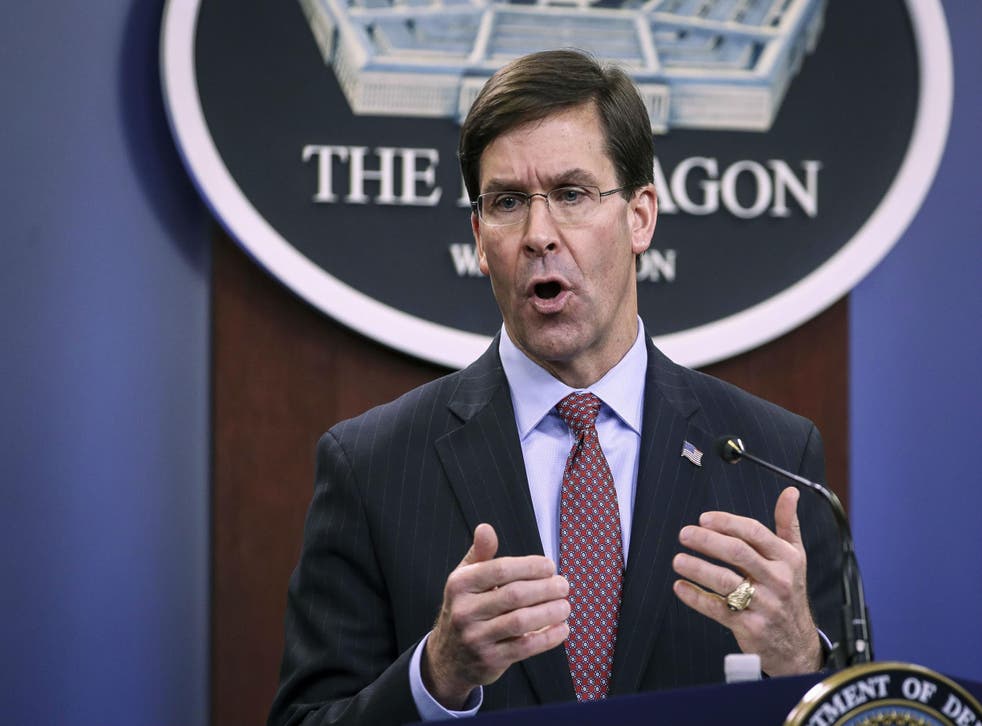 The US Department of Defense held back from promoting two highly qualified generals until after President Trump left office, according to reporting by the New York Times. The two candidates had one thing in common: they were both women.
Now with President Biden in charge, General Jacqueline Van Ovost of the Air Force and Lieutenant General Laura Richardson of the Army are expected to receive the White House's endorsement for the two positions-- head of the Transportation Command and Southern Command, respectively-- and move on to the Senate for confirmation.
But it all came very close to never happening. Last fall, former secretary of defense Mark Esper and chairman of the joint chiefs of staff Mark Milley reportedly both worried that floating the two female names would be a non-starter with Trump.
"They were chosen because they were the best officers for the jobs," Esper told the Times, "and I didn't want their promotions derailed because someone in the Trump White House saw that I recommended them or thought DOD was playing politics. This was not the case. They were the best qualified. We were doing the right thing."
In the erratic final weeks of his administration, President Trump fired a large number of top Pentagon officials, including Esper, and replaced them with loyalists with comparatively little experience. Esper and Milley appear to have worried Trump would follow the same pattern with Van Ovost and Richardson, scuttling their promotions and recommending his own candidates instead.
To stop that from happening, the two Defense Department officials held off on making their recommendations to the White House until after a new president occupied it, predicting that President Biden would be more receptive. The Pentagon followed through with the plan even after Esper was fired.
Though the former secretary of defense did not say so explicitly, it is also possible that gender played a role in his and Milley's concerns, given Trump's history of making sexist remarks and the fact that the two generals up for promotion were women.
Former Trump administration officials rejected that explanation, saying the delay was more because Congress would not have had time to consider nominations so late in the year.
"It was about timing considerations, not that they were women," Christopher Miller, who replaced Esper for three months before President Biden took office, told the Times.
Join our new commenting forum
Join thought-provoking conversations, follow other Independent readers and see their replies