Pentagon cancels $10bn Jedi cloud computing contract at centre of Amazon and Microsoft dispute
Amazon claims Microsoft awarded contract based on Trump dislike of Jeff Bezos, but now project seeks new bids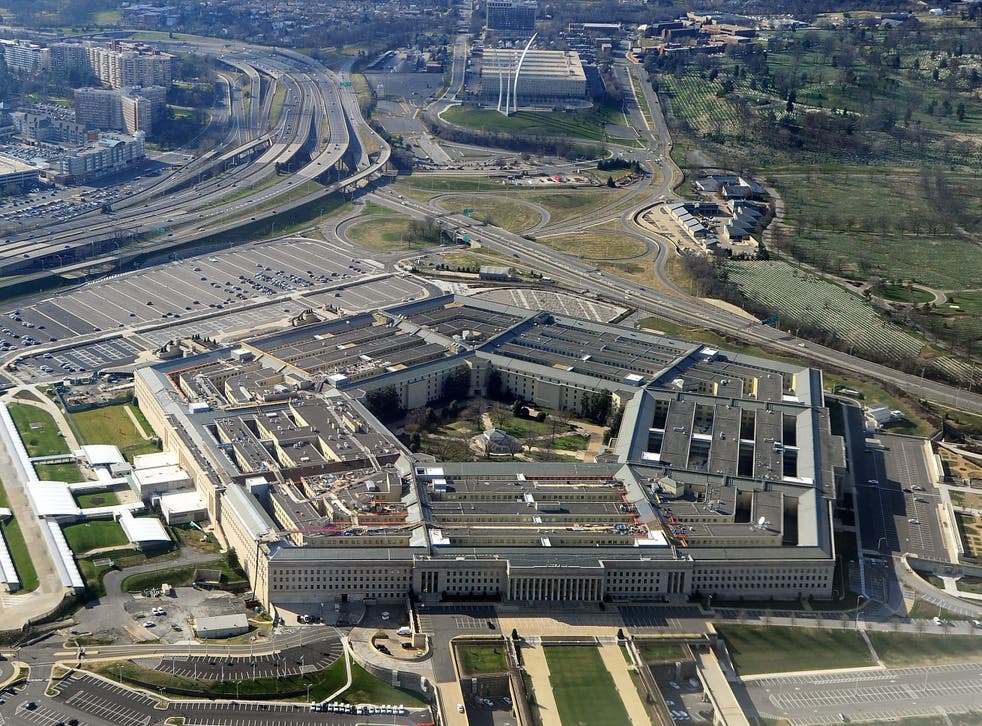 The Pentagon has announced that it is cancelling a $10bn cloud computing contract that became the centre of a legal dispute between Amazon and Microsoft.
In a statement issued on Tuesday, the Department of Defence said that it was pulling the plug on the Joint Enterprise Defence Infrastructure (Jedi) project.
"Due to evolving requirements, increased cloud conservancy, and industry advances, the Jedi Cloud contract no longer meets its needs," the press release said.
Microsoft was awarded the contract in 2019 over Amazon Web Services. A month later Amazon filed a lawsuit in the US Court of Federal Claims regarding the decision.
The company's lawyers argued that then-president Donald Trump's personal animosity towards Amazon founder Jeff Bezos had influenced the decision.
A 313-page report by the Pentagon's inspector general published in 2020 says that the White House did not appear to influence the decision – though the report also noted that it had received limited cooperation from officials in the Trump administration.
Tuesday's statement from the Pentagon did not mention the legal dispute over the original contract, but in May the department said it might scrap the project following a federal judge's decision not to dismiss key parts of the Amazon lawsuit.
The project to shift towards a cloud computing model is not completely dead. The Pentagon also says that it still needs enterprise-scale cloud capability, announcing a new multi-vendor contract – the Joint Warfighter Cloud Capability.
Only tech giants Microsft and Amazon are capable of meeting the department's requirements, according to the statement. The project would involve the storage and processing of vast amounts of data, improve communication with troops on the battlefield, and use artificial intelligence to speed up planning.
"The department intends to seek proposals from a limited number of sources, namely the Microsoft Corporation (Microsoft) and Amazon Web Services (AWS), as available market research indicates that these two vendors are the only Cloud Service Providers (CSPs) capable of meeting the Department's requirements," the department said.
Among the criteria to be met to win the contract are the ability to work at all three levels of government and military classification – unclassified, secret, or top secret – be available around the world, and especially import, have the highest level of cybersecurity controls.
Microsft shares dipped one per cent on the news, while Amazon's stock rose three per cent.
Join our new commenting forum
Join thought-provoking conversations, follow other Independent readers and see their replies