President Barack Obama endorses Hillary Clinton
'I've seen her commitment to our values up close,' said the president in a video on Ms Clinton's website as he prepares to publicly campaign on her behalf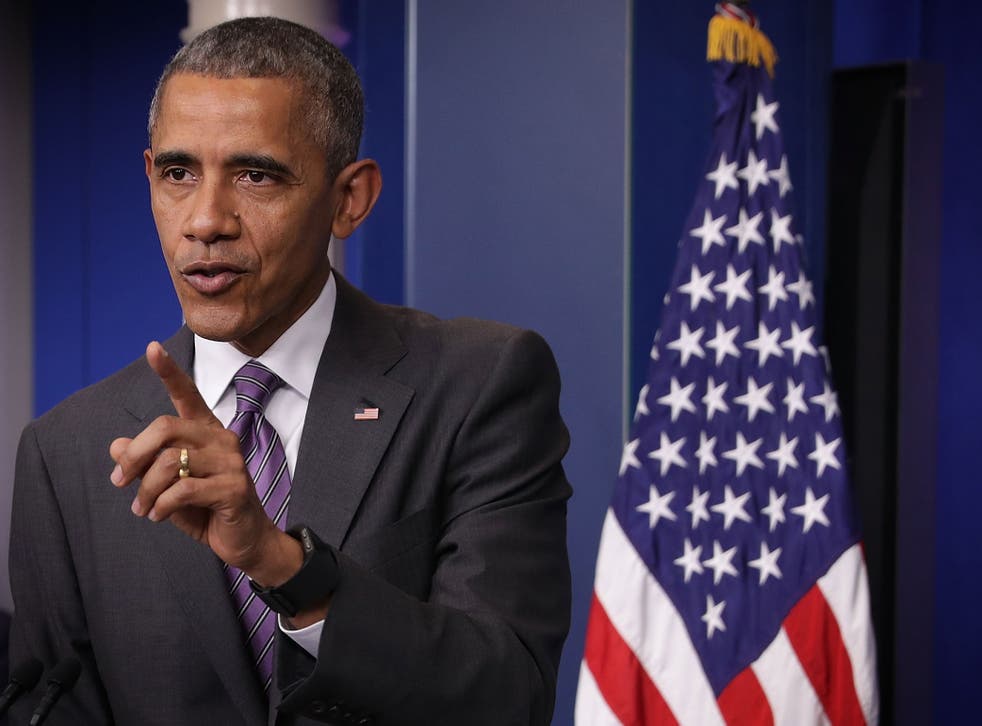 President Barack Obama has officially endorsed Hillary Clinton as the democratic nominee.
On a video on Ms Clinton's website, Mr Obama said, "I'm with her", reiterating her campaign slogan.
"Look, I know how hard this job can be," he said. "That's why I know Hillary will be so good at it. In fact, I don't think there's ever been someone so qualified to hold this office."
"She's got the courage, the compassion and the heart to get the job done."
Ms Clinton made history this week when she won the majority of votes in the latest batch of state primaries and became the first woman to be on the top of the democratic party ticket.
Mr Obama and Ms Clinton were rivals in 2008, when they debated each other 20 times. She went on to become his Secretary of State.
Mr Obama's comments were released on Thursday, shortly after he met with her rival, Vermont senator Bernie Sanders, at the White House to discuss the issues facing America.
"I had a great meeting with him this week and I thanked him for shining a spotlight on things like economic inequality," said the president.
Mr Sanders said he will continue to fight until the last democratic primary in Washington DC next week.
Mr Obama continued to praise Ms Clinton's "toughness" and "determination" as they travelled across the world together and when they carried out a strategy to kill al-Qaeda leader Osama bin Laden.
"I have seen her judgement, I have seen her toughness, I have seen her commitment to our values up close. I've seen her determination to give every American a fair shot at opportunity, no matter how tough the fight was," he said.
"I am fired up and I cannot wait to get out there and campaign for Hillary," he added.
They will campaign together for the first time in Green Bay, Wisconsin on 15 June, one day after the final democratic primary in Washington DC.
Register for free to continue reading
Registration is a free and easy way to support our truly independent journalism
By registering, you will also enjoy limited access to Premium articles, exclusive newsletters, commenting, and virtual events with our leading journalists
Already have an account? sign in
Register for free to continue reading
Registration is a free and easy way to support our truly independent journalism
By registering, you will also enjoy limited access to Premium articles, exclusive newsletters, commenting, and virtual events with our leading journalists
Already have an account? sign in
Join our new commenting forum
Join thought-provoking conversations, follow other Independent readers and see their replies