Not my president: 20 pictures that show how angry America is at Donald Trump
While the Republican won the election decisively, American society is still bitterly diviided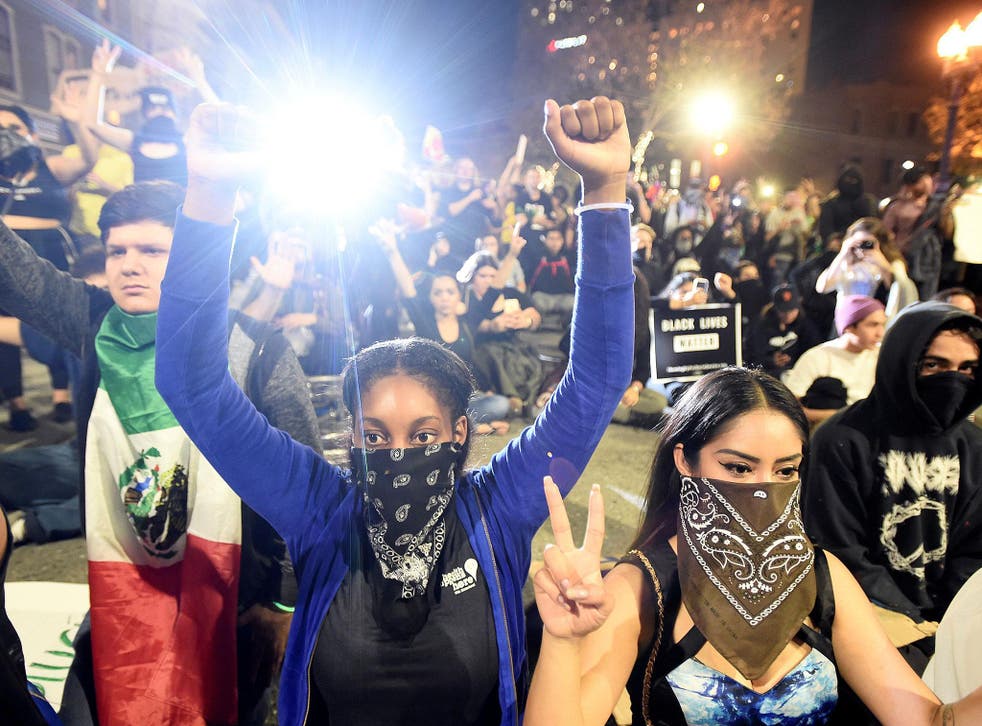 Protests have erupted in major US cities as demonstrators vent their rage at the election of Donald Trump to the presidency.
From New York to Los Angeles, thousands of people have rallied against the President-elect a day after his win, some many signs declaiming "Not our President" and "Love trumps hate."
The property tycoon caused great controversy during his campaign, which was strongly characterised by anti-immigrant and sexist language.
While many people protested peacefully, there was disorder in some cities, particularly Oakland, where some police cars were burned and several officers were injured.
President Trump protests

Show all 20
In New York, people gathered outside the Trump Tower and chanted "Donald Trump's a piece of s***; he is not my president".
Protesters in Los Angeles played a game of cat and mouse with police, blocking a major downtown highway in a demonstration that continued into the early hours of Thursday, bringing traffic to a standstill.
Protests were also held in Chicago, Philadelphia, Boston, Portland, Las Vegas and other cities.
Many demonstrators vowed that they would continue to protest the election of Mr Trump.
He will take office on 20 January 2017.
Join our new commenting forum
Join thought-provoking conversations, follow other Independent readers and see their replies