Presidential debate: Donald Trump U-turn on Nato sees Europe breathe sigh of relief
Candidates previous utterings had unsettled allies who count on American guarantees of their security - particularly those fearful of Russia in Eastern Europe
Michael Birnbaum
Tuesday 27 September 2016 11:08 Comments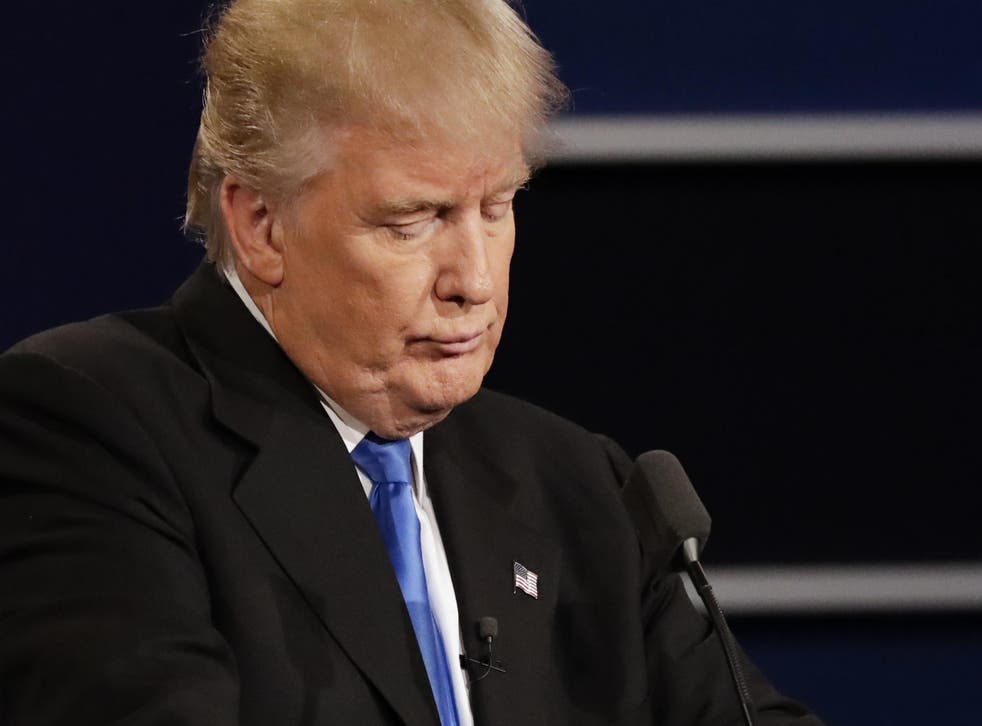 Republican nominee Donald Trump said during Monday's presidential debate that he was "all for Nato," a shift that was likely to offer a mix of relief and confusion to US military allies around the world.
In doing so, Mr Trump backed down from his suggestion over the summer that he would check whether US allies "fulfilled their obligation to us" before coming to their defence - stressing financial obligations.
That assertion upended decades of US military doctrine, unsettling allies who count on American guarantees of their security, particularly in Eastern Europe, which is fearful of Russia.
Mr Trump said during the debate with Democratic nominee Hillary Clinton that he now supports Nato because it has listened to him by moving into terrorism. That is false, Nato has previously said - a plan to create a new intelligence director was underway long before Mr Trump started surging in the polls - but it was apparently enough for Mr Trump.
"I'm all for Nato," Mr Trump said at the debate, "but I said they have to focus on terror, also. And they're going to do that. And that was, believe me, not going to get credit for it, but that was largely because of what I was saying and my criticism of Nato."
The Nato plans were announced before the July 20 Mr Trump interview with the New York Times in which he questioned US commitments to the alliance.
Mr Trump's shifting positions have left US allies concerned but with little recourse to make plans if he is elected. Nato plans to deploy multinational battalions to the four alliance countries that border Russia early next year. The United States is taking the lead on the deployment in Poland.
Nato countries can't plan for Mr Trump "because his position keeps shifting," a senior Nato diplomat said ahead of the debate, speaking on condition of anonymity to discuss internal Nato discussions. Nato's most vulnerable countries are waiting to see whether US policy actually changes if Mr Trump is elected, the diplomat said.
People who will flee America if Donald Trump wins

Show all 8
The US spends more than two-and-a-half times as much on defence as the other Nato nations combined, which has long been a sore point for both Democratic and Republican policymakers who say Europe relies too much on the United States for its defence. Just five of Nato's 28 nations spend more than the alliance's recommended level of two percent of GDP on defense.
EU nations have begun talks about increasing defense cooperation, a move that comes partly as a reaction to US pressure and partly because of the British vote to leave the European Union.
Copyright Washington Post
Register for free to continue reading
Registration is a free and easy way to support our truly independent journalism
By registering, you will also enjoy limited access to Premium articles, exclusive newsletters, commenting, and virtual events with our leading journalists
Already have an account? sign in
Join our new commenting forum
Join thought-provoking conversations, follow other Independent readers and see their replies