A paedophile and a Holocaust denier are running for US Congress, but it may not be time to raise the alarms just yet
Strategists say that 'oddball' candidates run every year, and it is too early to tell if the vocal 'fringe' candidates running this year are a sign of a broader trend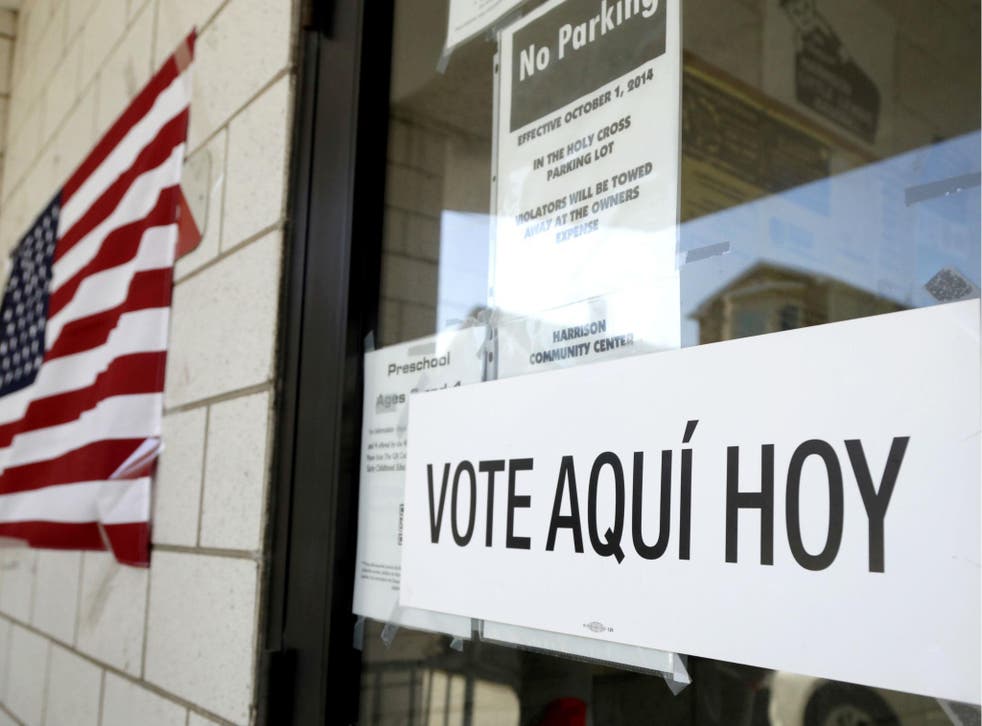 Among the candidates running for office in 2018 America are a man who admires Adolph Hitler and is a self-described paedophile, another who denies the Holocaust occurred, and yet another who is a self-described "pro-white Christian".
The candidates appear to show the precarious place that the United States has found itself in following the election of President Donald Trump, who himself ran a campaign that many said broke from American cultural values by advocating for policies targeting minorities and immigrants - policies that have frequently been framed by some as racist rhetoric.
But, while these primary candidates have stoked some fear about what it means that America's fringe appears emboldened to publicly express views that would have previously been immediately condemned – and have maybe not received as much condemnation these days – some note that people with extreme views running for office aren't anything new, and that simply running for office is a far cry from actually winning a congressional seat.
"I think it happens all the time. Especially in off years, in midterms. They're not usually as blatantly oddball as we seem to be seeing this year, but there's always people like that who want to get in," Rich Galen, a Republican strategist and former press secretary for former vice-president Dan Quayle and former speaker of the house Newt Gingrich, tells The Independent. "Mostly it's to get publicity, and, unfortunately, they appear to be getting that attention."
Mr Galen says that, even if some of these candidates win their party's nomination, it is reflective of the nature of primaries, where turnout is notoriously low and can produce odd results.
"Primaries are very strange under the best of circumstances, and in midterm years, in non-presidential years, they're even weirder," Galen says. "It's the terror of small numbers. Such a relatively small percentage of the voting population will participate, depending on the state, I think drawing conclusions about those sorts of things is dangerous".
Republican State Senator Michael Williams advertises 'deportation bus' in new video
World news in pictures

Show all 50
One candidate who is still running include Nathan Larson, who is running in Virginia's 10th congressional district as an independent. Larson previously served 16 months in prison for an apparent plot to kill either former president George W Bush or former president Barack Obama. He has called himself a paedophile, has argued to decriminalise incest, and self-identified as a white supremacist.
Yet another, who is running in Wisconsin, is Paul Nehlen, calls himself a "pro-white Christian" candidate, and is running to take the seat being vacated by speaker of the house Paul Ryan.
Other candidates on the fringe have included Don Blankenship, who spent a year in prison after being convicted on misdemeanour negligence charges after 29 people were killed in a mine he was in charge of. Blankenship ran a failed primary campaign in West Virginia for the Republican nomination, but got plenty of press in the process.
They also include Arthur Jones, who was described by the Illinois Republican Party as a Nazi, and who denies the Holocaust occurred. Jones won the GOP primary in March – nobody ran against him – and faces a steep uphill battle if he hopes to win the district that has traditionally been heavily Democratic.
Stuart Stevens, a Republican strategist who was a top strategist for Mitt Romney's 2012 campaign, says that there are some signs that these candidates have a bit more traction than they did before, but that it is hard to say how much sentiment has shifted until elections crown victors.
And on that front, the primary win last year of Roy Moore – who was accused by multiple women of having pursued them when they were teenagers and he was a grown man – in Alabama shows that fringe candidates can eke out wins in contemporary America.
"I think it's more important who wins and who loses," Stevens says. "I think these candidates are fringe candidates but the fact that some of them are running and think they might have a chance is probably telling."
"Until they start winning, I think it's not great cause for alarm," he continues. "But, you know, Roy Moore won the primary, and that was great cause for alarm."
Register for free to continue reading
Registration is a free and easy way to support our truly independent journalism
By registering, you will also enjoy limited access to Premium articles, exclusive newsletters, commenting, and virtual events with our leading journalists
Already have an account? sign in
Register for free to continue reading
Registration is a free and easy way to support our truly independent journalism
By registering, you will also enjoy limited access to Premium articles, exclusive newsletters, commenting, and virtual events with our leading journalists
Already have an account? sign in
Join our new commenting forum
Join thought-provoking conversations, follow other Independent readers and see their replies