Professor who correctly predicted every US presidential election since 1984 is certain Donald Trump will be impeached
Academic says disciplinary action against US President is a matter of when rather than if
Benjamin Kentish
Wednesday 22 February 2017 17:00 Comments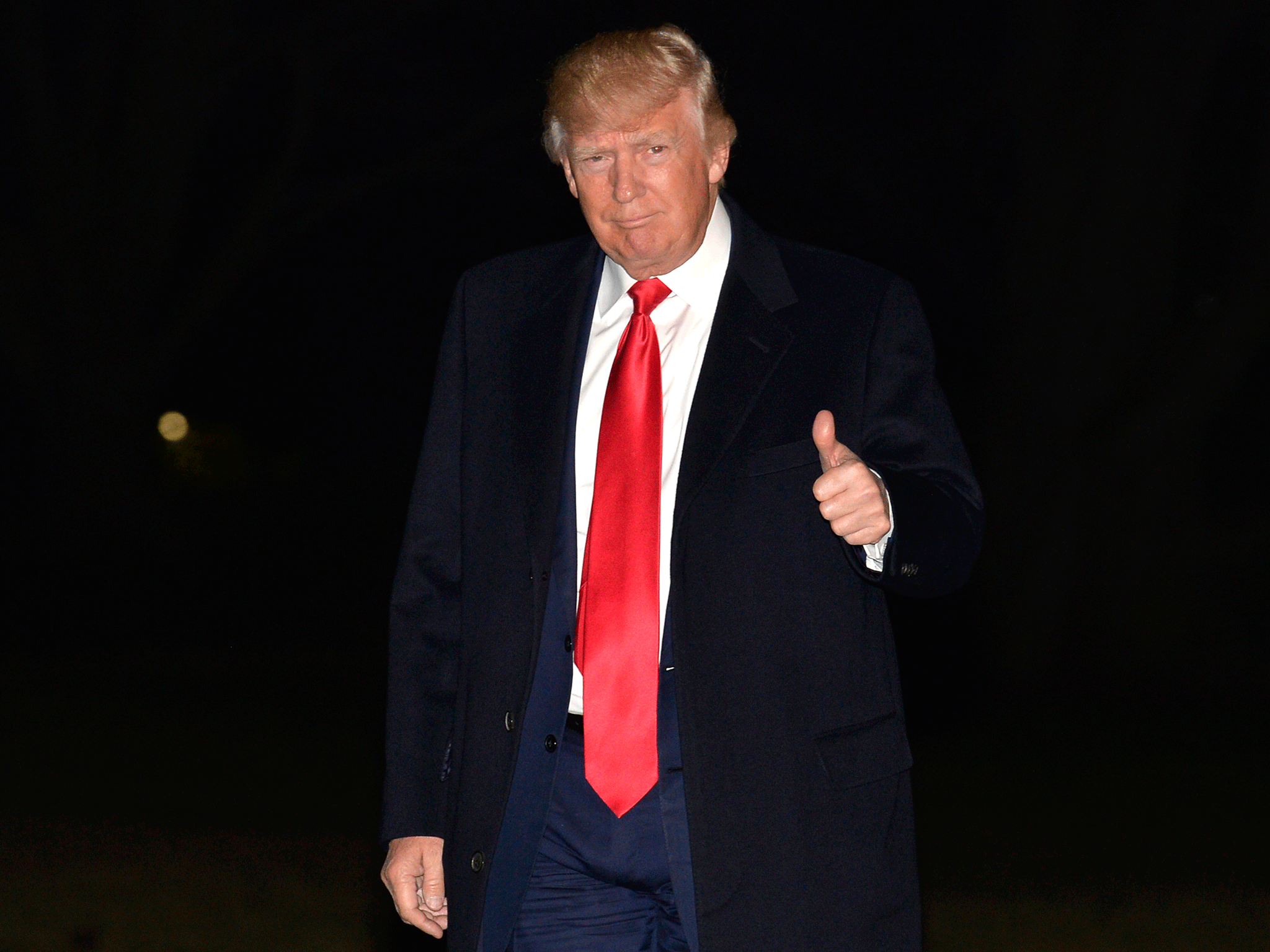 A professor who correctly predicted the result of every US presidential election since 1984 has claimed Donald Trump is certain to be impeached.
Allan Lichtman, a history professor at American University, uses a system of measures he calls "keys" to predict political outcomes and is now so convinced Mr Trump will face impeachment that he is writing a book on it.
The text, titled "The Case for Impeachment", will be published in April by HarperCollins. It will include Professor Lichtman's assessment of how Mr Trump could be impeached, based on analysis showing how his actions make him "uniquely vulnerable" to disciplinary proceedings.
"Professor Lichtman has correctly predicted every Presidential election since 1984, including the election of 2016", said a spokesperson for HarperCollins.
"Now, he focuses on the 45th President of the United States and his next forecast, that it is not a question of if President Trump will be impeached, but a question of when."
Professor Lichtman forecast Mr Trump's impeachment even before the Republican's shock election win over Hillary Clinton,
Speaking last September, he told the Washington Post: "I'm going to make another prediction. This one is not based on a system; it's just my gut.
"They don't want Trump as president, because they can't control him. He's unpredictable. They'd love to have Pence — an absolutely down-the-line, conservative, controllable Republican.
"And I'm quite certain Trump will give someone grounds for impeachment, either by doing something that endangers national security or because it helps his pocketbook."
Donald Trump's most controversial quotes

Show all 14
Mr Trump's conduct has come under close scrutiny, with questions being raised over his behaviour both in the past and since taking office. Some charges relate to alleged sexual assaults on women, including several cases which are set to end up in court. Mr Trump has strongly denied all the allegations.
Other critics point to alleged conflicts of interests relating to the President and his multibillion-dollar business empire. Mr Trump has taken a number of steps to try to extract himself from such issues and has denied having any conflicts of interest.
The Republican is also facing renewed questions over his connections with the Russian state. Mr Trump denies his team had any contact with Kremlin officials during a presidential campaign in which Moscow is accused of hacking Democratic computers in an attempt to influence the election outcome.
Mr Trump's former national security adviser Michael Flynn, was forced to resign earlier in February after admitting he had misled colleagues, including Vice President Mike Pence, about the nature of conversations with Russian representatives during calls in December, before the Trump administration took office.
Register for free to continue reading
Registration is a free and easy way to support our truly independent journalism
By registering, you will also enjoy limited access to Premium articles, exclusive newsletters, commenting, and virtual events with our leading journalists
Already have an account? sign in
Join our new commenting forum
Join thought-provoking conversations, follow other Independent readers and see their replies