Vladimir Putin ordered Russian hackers to help elect Donald Trump, says explosive new report
At the very least, he wanted to damage Hillary Clinton
Clark Mindock
New York
Friday 23 June 2017 17:14 Comments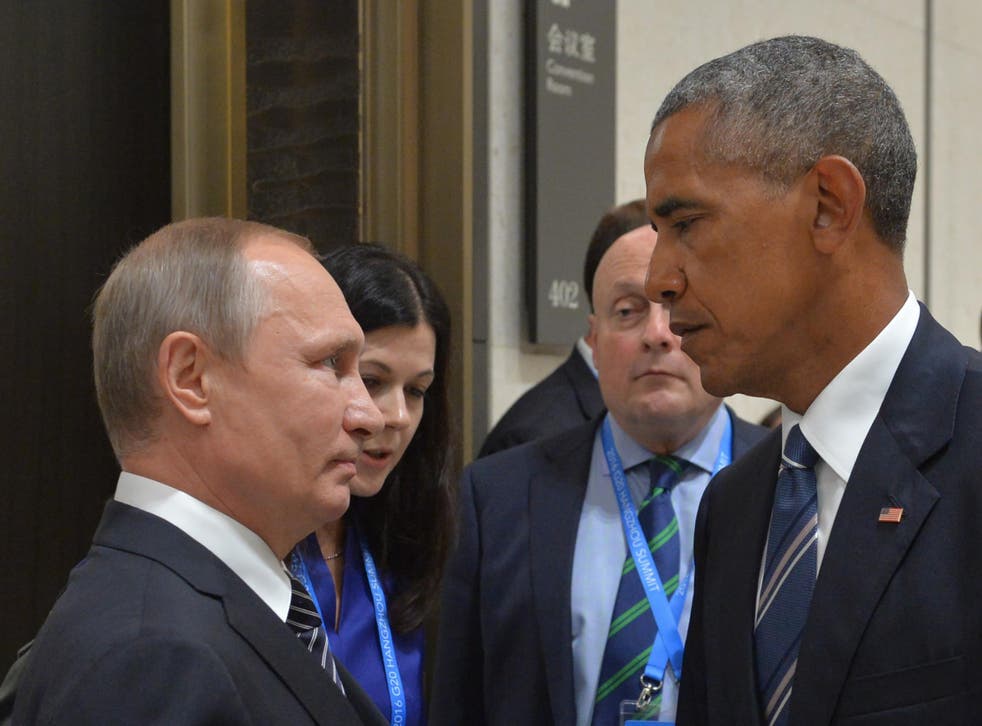 A new report indicates that Russian President Vladimir Putin personally ordered election hacking to help elect Donald Trump.
Mr Putin's direct involvement in the effort to undermine the US election systems was disclosed to former President Barack Obama in August, just months before the election that saw a surprise victory for Mr Trump, according to a Washington Post investigation into the Obama administration's internal deliberations on how to handle the meddling.
The Russian president had ordered the attacks in order to defeat, or at least damage, Democratic presidential nominee Hillary Clinton. At the time of the attacks — and up until voting day last November — Ms Clinton was seen as a the odds on favourite to be the next president.
Mr Putin has denied allegations that his government was directly involved in the cyber attacks that led to massive leaks of emails and data from Democratic servers. Instead, he has said that "patriotic" Russian hackers may have been involved, but not members of his government.
The story of Russian meddling outlined in the Washington Post, however, indicate that US intelligence agencies became so confident that Mr Putin was behind the attacks that Mr Obama personally warned him against continuing to do so. When confronted, the Russian President denied the accusations, and said that there was no proof.
The hackings led the Obama administration to impose sanctions on Russia following Election Day in the US, and to the government expelling Russian diplomats stationed in American cities.
The biggest names involved in the Trump-Russia investigation

Show all 17
But, although US intelligence agencies became increasingly sure that Russia was actively trying to undermine the 2016 election, the Obama administration worried that acting publicly on the issue in close proximity to the election would give rise to concerns that Mr Obama's team was using the White House to try and influence the election.
Instead of acting against Putin before the election, the White House attempted to stop future meddling, and to work to ensure that US voting systems weren't significantly impacted.
Register for free to continue reading
Registration is a free and easy way to support our truly independent journalism
By registering, you will also enjoy limited access to Premium articles, exclusive newsletters, commenting, and virtual events with our leading journalists
Already have an account? sign in
Join our new commenting forum
Join thought-provoking conversations, follow other Independent readers and see their replies