Rachel Crooks: Trump accuser announces run for office in Ohio
'I think my voice should have been heard then, and I'll still fight for it to be heard now,' Ms Crooks says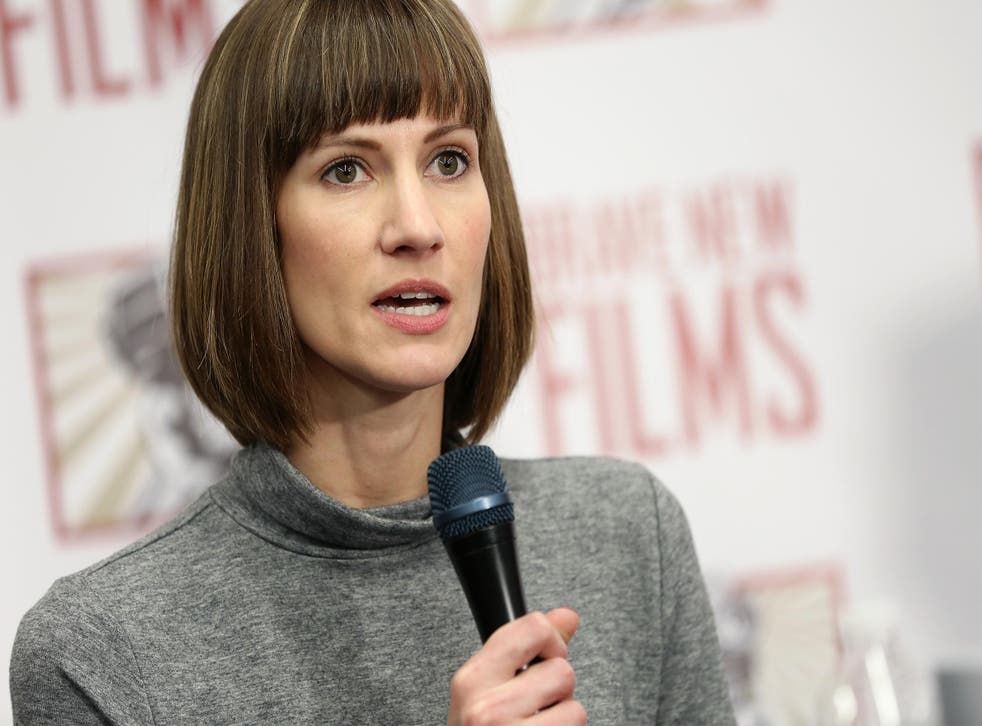 One of the first women to publicly accuse President Donald Trump of sexual misconduct is running for office.
Rachel Crooks, who told the New York Times in 2016 that Mr Trump had kissed her against her will, has announced she will run for state representative in Ohio as a Democrat.
"I think my voice should have been heard then, and I'll still fight for it to be heard now," Ms Crooks told Cosmopolitan. "Americans are really upset with politics as usual, and I want to be a voice for them."
Ms Crooks was one of two women who told the Times about alleged abuses by then-candidate Trump in the run-up to the election. Mr Trump has now been accused by more than a dozen women of various kinds of sexual misconduct, from groping to sexual assault. The president has denied these allegations.
Ms Crooks told the Times that Mr Trump had unexpectedly kissed her on the mouth when she 22 and working as a receptionist at Bayrock Group, a real estate investment and development company with offices in Trump Tower.
"It was so inappropriate," Ms Crooks said at the time. "I was so upset that he thought I was so insignificant that he could do that."
In pictures: Women of the world march against Trump

Show all 32
Now 35, Ms Crooks told Cosmopolitan she wants Mr Trump to be held accountable, but doesn't want the issue to define her campaign.
"I think there will be a lot of people who see value in [my campaign]," she said. "But I hope more so because I'm a viable candidate rather than a participant in the #MeToo movement."
The candidate said she would like to focus on creating jobs, ensuring access to health care, and fixing the Ohio's education system. She is running for the state representative seat in Ohio's 88th district, which covers a rural area outside of Toledo.
Women's rights group project sexual harassment accusations against Donald Trump on his DC Hotel
To succeed, she will have to secure the party's nomination in the May primary and beat Republican incumbent Bill Reinke in the November general. She will also have to win over a district that voted primarily for Mr Trump in 2016, after voting for Barack Obama in 2008 and 2012.
But Ms Crooks says she isn't worried about hearing from her detractors, telling Cosmopolitan: "I think I've read and seen about as negative of things as I can about myself."
Ms Crooks is one of a record number of women running for office in 2018. According to the Centre for American Women and Politics at Rutgers University, the number of Democratic women who are likely challenging incumbents in the US House of Representatives is up nearly 350 per cent from 2016.
Register for free to continue reading
Registration is a free and easy way to support our truly independent journalism
By registering, you will also enjoy limited access to Premium articles, exclusive newsletters, commenting, and virtual events with our leading journalists
Already have an account? sign in
Register for free to continue reading
Registration is a free and easy way to support our truly independent journalism
By registering, you will also enjoy limited access to Premium articles, exclusive newsletters, commenting, and virtual events with our leading journalists
Already have an account? sign in
Join our new commenting forum
Join thought-provoking conversations, follow other Independent readers and see their replies