Underage refugee rape victims barred from abortions because it's 'in their best interest', says Trump official
''I am mindful that abortion is offered by some as a solution to a rape' says Trump official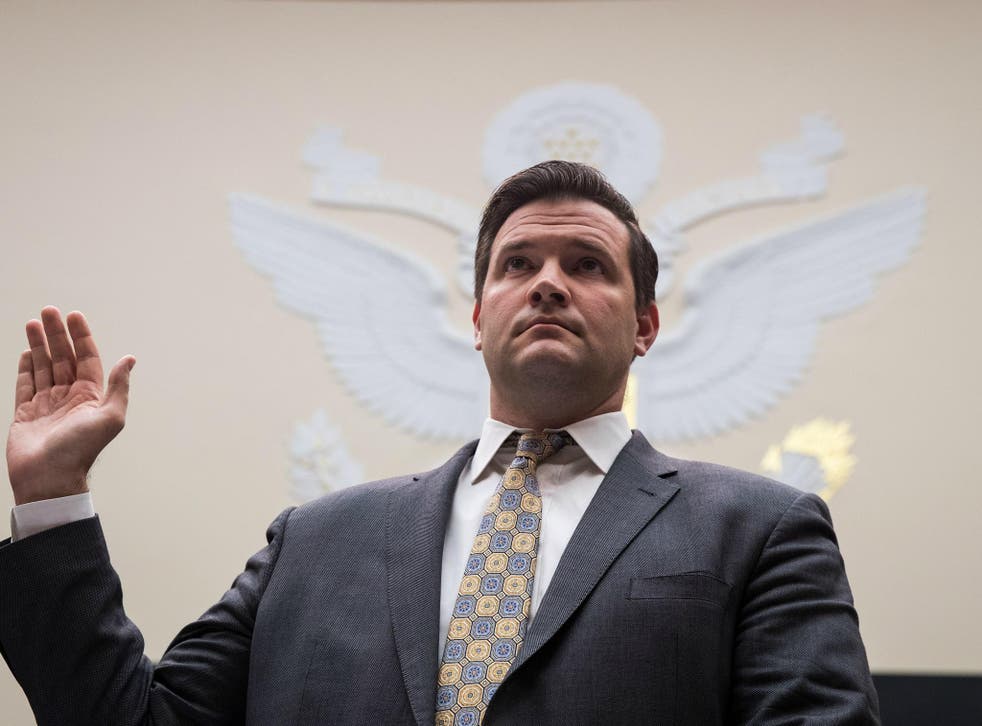 The administration of US President Donald Trump has said it bars abortions for refugee minors who were raped because it is in their "best interest".
According to court documents in the case of a 17-year-old alleged rape victim in federal detention who tried to get an abortion, the head of the US Office of Refugee Resettlement (ORR) and noted anti-abortion activist E. Scott Lloyd said in a memo: "I am convinced that assisting with an abortion in this case is not in her best interest."
The ORR - which is housed under the US Department of Health and Human Services - released a redacted version of the memo as a response to the lawsuit brought on by the American Civil Liberties Union (ACLU) on behalf of the minor only known as Jane Poe.
However, the memo appears to be indicative of the ORR's general policy.
"I am mindful that abortion is offered by some as a solution to a rape. I disagree. To decline to assist in an abortion here is to decline to participate in violence against an innocent life," Mr Lloyd wrote.
Every year, thousands of undocumented immigrant minors flee violence - particularly sexual assault, abuse, and exploitation. Minors who enter the US illegally are kept in federal government-run shelters until relatives or guardians can be identified in the country.
In March, the ORR announced that none of the shelters' staff can take "any action that facilitates" an abortion without "direction and approval" from Mr Lloyd, even in the case of rape victims.
The UK's own abortion ban, explained in 3 minutes
Ms Poe "is pregnant with the child of her attacker" and asked for an abortion on more than one occasion, Mr Lloyd acknowledged, but he also wrote that "there is no indication that the pregnancy threatens her physical health in any way."
Citing writings of anti-abortion advocacy groups and not peer-reviewed medical studies, Mr Lloyd wrote that an abortion "does not here cure the reality that she is the victim of an assault. … It is possible, and perhaps likely, that this young woman would go on to experience an abortion as an additional trauma" to the sexual assault she experienced.
Supreme Court strikes down abortion restrictions

Show all 23
The federal government facilities not providing access to or paying for abortions is nothing new, however Mr Lloyd appears to have taken it a step further.
He wrote in that same memo: "we cannot be a place of refuge while we are at the same time a place of violence. We have to choose, and we ought to choose protect life rather than to destroy it."
He has directed that these pregnant minors are not allowed to leave the facilities to seek medical help without his prior approval. If his memo and past actions are any indication, he would not provide that approval.
A federal judge ruled in favour of Ms Poe after it was discovered she is 19 years old, not 17.
Adults in the custody of US Immigration and Customs Enforcement are granted access to abortion services.
Federal courts will likely continue to have to weigh in on cases of minor rape victims in these facilities being allowed access to abortion services, as Mr Lloyd holds steadfast to his policy.
Register for free to continue reading
Registration is a free and easy way to support our truly independent journalism
By registering, you will also enjoy limited access to Premium articles, exclusive newsletters, commenting, and virtual events with our leading journalists
Already have an account? sign in
Register for free to continue reading
Registration is a free and easy way to support our truly independent journalism
By registering, you will also enjoy limited access to Premium articles, exclusive newsletters, commenting, and virtual events with our leading journalists
Already have an account? sign in
Join our new commenting forum
Join thought-provoking conversations, follow other Independent readers and see their replies