Republican refuses to repeal child marriage law allowing girls aged 13 to wed
Campaign started by 17-year-old Girl Scout falters as politicians look to tradition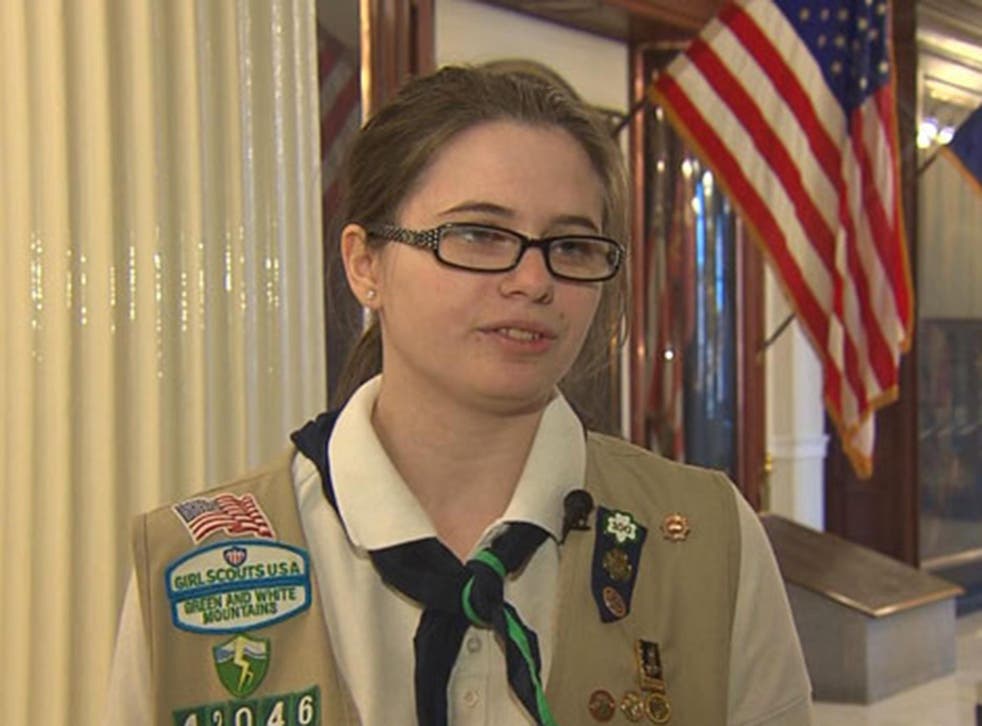 A Republican politician apparently refused to back legislation to prevent child marriage in part because "a minor doing a Girl Scout project" had proposed it.
Cassandra Levesque, 17, campaigned in her native New Hampshire to raise the minimum age for marriage to 18 — from 13 for girls and 14 for boys, with parental consent and a judge's permission.
But a bill to set the higher age in law was rejected in the state's legislature.
According to The Times, Republican David Bates said: "We're asking the legislature to repeal a law that's been on the books for over a century, that's been working without difficulty, on the basis of a request from a minor doing a Girl Scout project."
Local outlets reported Mr Bates had agreed 13 was a young age, but said marriage might be appropriate in special circumstances including pregnancy.
In a separate report Mr Bates said: "There's a serious disconnect in the 'Live Free or Die' state that the legislature would pass a law saying under no circumstances can a minor ever become married.
"There was a time in our society when people believed that...when there's an unplanned pregnancy, rather than that child be born out of wedlock, the best thing would be that they would be raised with the natural mother and father, and so marriages were encouraged. Obviously, 13 is the extreme, but that's the principle behind it."
The New Hampshire house of representatives' website showed the bill had been indefinitely postponed.
It comes as a woman in Florida claimed she was forced to marry her rapist aged just 11, and bore nine children before the union eventually collapsed.
World news in pictures

Show all 50
Earlier this month, New Jersey governor Chris Christie vetoed a law that would have outlawed child marriage without exception.
"An exclusion without exceptions would violate the cultures and traditions of some communities in New Jersey based on religious traditions," Mr Christie said in a statement.
He sent it back to the state legislature and said there should be an exception so judges could approve marriages for 16- and 17-year-olds.
A 2011 study found that some 9.4 million US women were married before age 16. The study also found that the women were more likely to have psychiatric disorders, and to seek out health services.
Join our new commenting forum
Join thought-provoking conversations, follow other Independent readers and see their replies