Richard Spencer's claim US built by white people challenged by reporter: 'You don't know what you're talking about'
'You're a ridiculous man'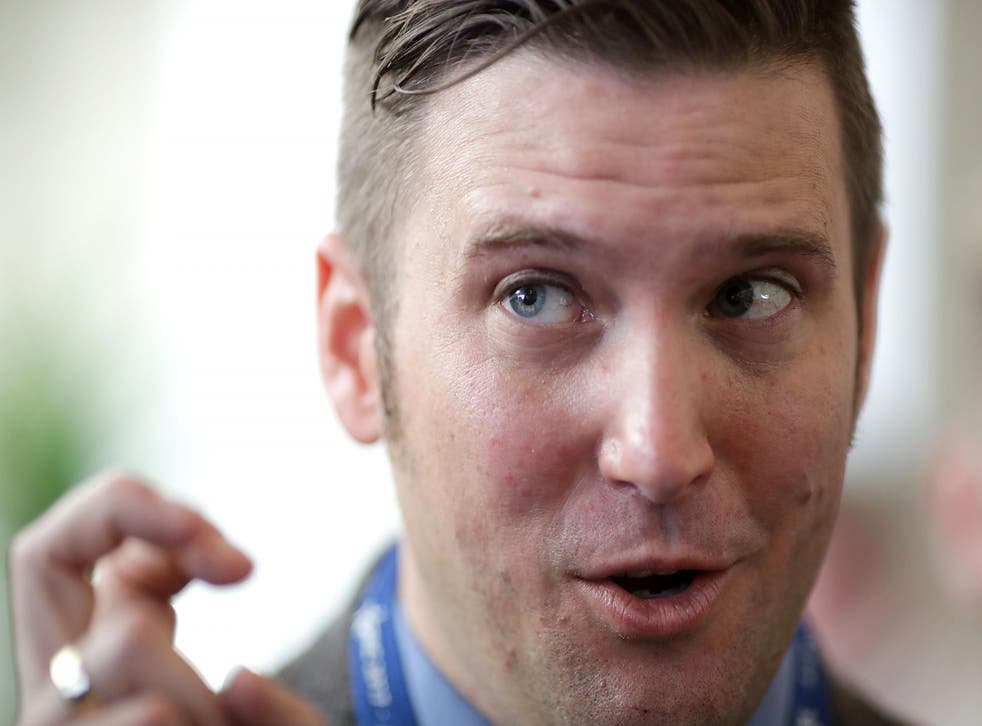 Alt-right figurehead Richard Spencer has been taken to task for his white supremacist views during an interview that was cut short by the reporter, who said Spencer didn't know what he was talking about.
During an interview with British journalist Gary Young, the American insisted that the United States was built by white people, and laughed off the fact that the White House was built by black slaves, justifying his ancestors' involvement by saying they'd ordered the slaves to build it. At one point, Mr Spencer seemed to admit that he supports America's history of slavery, because he embraces "all of it."
Mr Spencer, who was visibly surprised to find out that his interviewer was a black man, later attempted to tell Mr Younge that he would "never be an Englishman" because of his race. At that point, Mr Younge ended the interview, calling Mr Spencer a "ridiculous man" who had failed to explain the intellectual movement behind America's modern right-wing ethno-nationalist movement.
"You don't get to tell me what I will be," Mr Younge objected. "You, sorry, you're a ridiculous man. This interview is over."
"I was looking for someone who could give some intellectual ballast into what's going on in this country in terms of race, in terms of white people, but I found the wrong guy. Because you don't know what you're talking about," Mr Young continued before walking away.
Mr Spencer has been one of the most prominent figures in the far-right movement that has found a leader in President Donald Trump, who Mr Spencer has described as a nationalist.
Donald Trump's least presidential moments so far...

Show all 30
Just after the 2016 election, Mr Spencer was captured in a video giving a passionate speech accompanied by the Nazi salute and shouts of "hail Trump", in an apparent reference to the salutes of soldiers during Nazi Germany during Adolph Hitler's reign.
During the interview between Mr Younge and Spencer, the alt-right figurehead argued that African Americans who were enslaved in the US were better off than their counterparts who now live in Africa, pointing toward high life expectancy rates in the United States, a developed country, compared to those in Africa, where many countries are still developing.
Mr Younge took issue with the comparison, noting that the US benefited from the practice of forcibly removing Africans from their communities and bringing them to America.
"It's such a ridiculous notion that people forcibly removed from their homes and taken to this country to work for nothing for a couple of centuries and that benefited them," Mr Younge said. "Have you ever for a second considered that if they were able to stay in the countries where they were born and lived and weren't forcibly removed that those continents might be in a better state now?"
"I seriously doubt that," Mr Spencer responded.
Join our new commenting forum
Join thought-provoking conversations, follow other Independent readers and see their replies