Mueller 'close to issuing findings' into possible collusion between Trump campaign and Russia, says report
Special counsel wary of interfering in midterms
Andrew Buncombe
Washington DC
Wednesday 17 October 2018 14:06 Comments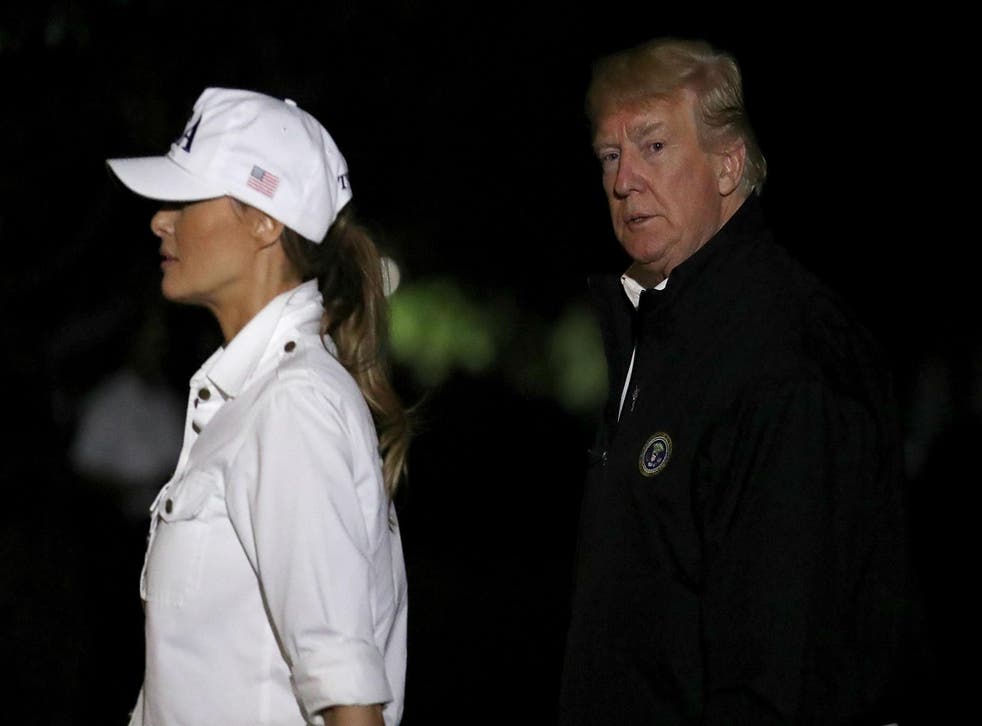 Robert Mueller is said to be close to issuing key findings into his probe into possible collusion between the Trump 2016 election campaign and Moscow and will deliver them shortly after the midterm elections.
The special counsel head, appointed after Donald Trump fired FBI director James Comey in the spring of 2017, will also report on whether Mr Trump took any steps that constituted an obstruction of justice.
Yet, Bloomberg News said it was not certain Mr Mueller findings would be made public unless his investigation resulted in charges against one or more individual. Deputy attorney general Rod Rosenstein, who is overseeing the probe after Jeff Sessions recused himself, would have discretion on what is released to Congress and how much is made public.
It said Mr Rosenstein, who was recently at the centre of speculation he was about to be fired by Mr Trump, has reportedly told Mr Mueller he wants the investigation concluded as quickly as possible.
Bloomberg News said there was no information as to what Mr Mueller's findings will reveal; the 74-year-old's 16-month investigation has been remarkably leak free. His office declined to comment.
Mr Trump has repeatedly denied any collusion with Russia, and Moscow has likewise denied it tried to interfere in the 2016 election campaign, despite a considerable weight evidence suggesting Russian figures led online campaigns to influence American voters, either not to vote or else to support the former TV reality star.
World news in pictures

Show all 50
Critics have pointed to several instances that the president has acknowledged, such as the June 2016 Trump Tower meeting between his eldest son and senior members of his campaign team with a Russian lawyer said to be offering information on Hillary Clinton, that could constitute as collusion.
Others have said Mr Trump's firing of Mr Comey and even his veiled threats to fire Mr Sessions and Mr Mueller and shut down the probe, could merit a finding of obstruction of justice.
Mr Mueller, himself a former director of the FBI, had long made clear he did not want to his findings to interfere with any imminent election, something Mr Comey was accused of when he announced the bureau was reopening its investigation of Ms Clinton's use of a private email server days before the 2016 election.
Support free-thinking journalism and attend Independent events
As such, while some Democrats may have liked him to issue his findings before the November midterms, it was something he was always wary of doing. Indeed, Bloomberg News said guidelines issued by the Department of Justice say prosecutors "should avoid any major steps" close to an election that could be seen as influencing the outcome.
To date, Mr Mueller has issued indictments against 37 people as a result of his probe, eight of whom have pleaded guilty and six – among them four members of the Trump campaign, Paul Manafort, who was campaign manager, his deputy Rick Gates, foreign policy advisor George Pap and national security adviser Michael Flynn – who agreed to cooperate with his investigators.
Earlier this year, Mr Mueller issued charges against more than two dozen Russians accused of crimes linked to a plot to interfere in the 2016 campaign. In February, the special counsel indicted 13 Russian nationals and three Russian organisations linked to the Internet Research Agency, a troll farm operation in St Petersburg that used social media to spread divisive content.
This summer, Mr Mueller charged 12 Russian intelligence officers over the alleged hacking of the Democratic National Committee and US electoral systems. The Russians are said to work for the GRU, the Russian military's intelligence service.
Register for free to continue reading
Registration is a free and easy way to support our truly independent journalism
By registering, you will also enjoy limited access to Premium articles, exclusive newsletters, commenting, and virtual events with our leading journalists
Already have an account? sign in
Join our new commenting forum
Join thought-provoking conversations, follow other Independent readers and see their replies