Trump family holds funeral service for brother Robert at White House
President and first lady join service in East Room for younger bother Robert Trump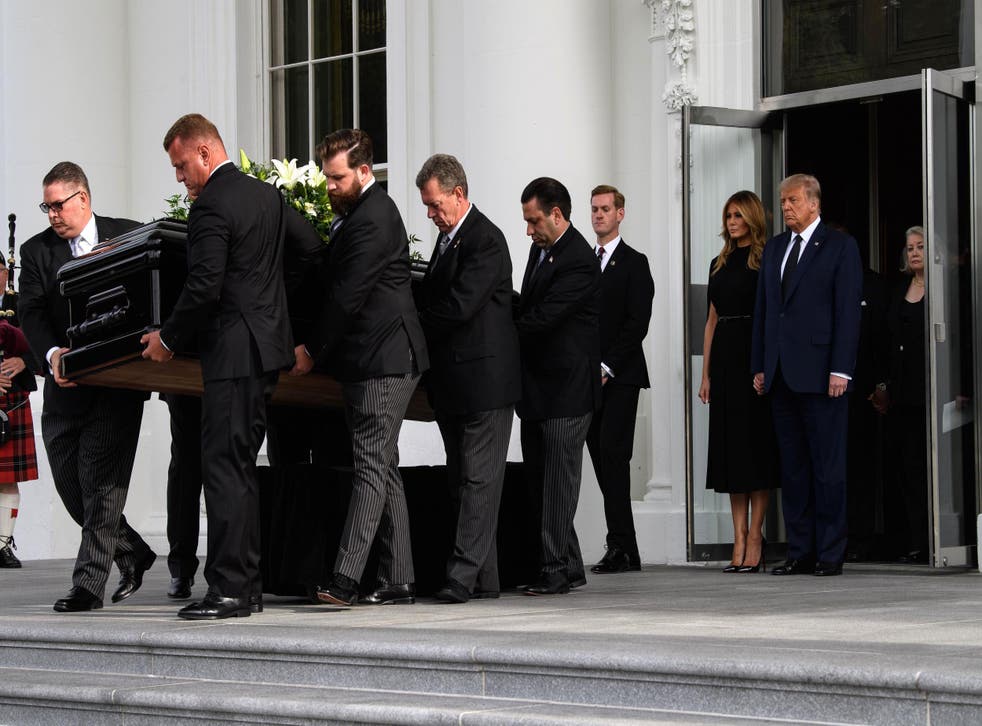 Donald Trump and first lady Melania Trump and their family joined a funeral procession from the White House as the body of the president's late brother Robert Trump was carried into a hearse on Friday.
Robert Trump, the president's younger brother, died on 16 August.
He was 71. Details of his illness have not been released.
Bagpipes played alongside the procession as pallbearers carried Robert Trump's casket into a hearse waiting near the North Portico of the White House. A service was held in the East Room, which has rarely been used for funeral services. A service was held in that location for former president John F Kennedy following his assassination in 1963.
In 1936, when Franklin D Roosevelt hosted a service for his political adviser Louis Howe.
Robert Trump was among four of the president's siblings and had served as an executive vice president of the Trump Organisation.
The president visited his brother in hospital in New York prior to his death. In a statement, the president said: "He was not just my brother, he was my best friend. He will be greatly missed, but we will meet again.
"His memory will live on in my heart forever," he said. "Robert, I love you. Rest in peace."
Although he did not reveal the cause of his brother's death, Mr Trump told reporters that his brother had been "having a hard time" over the past few months.
Join our new commenting forum
Join thought-provoking conversations, follow other Independent readers and see their replies